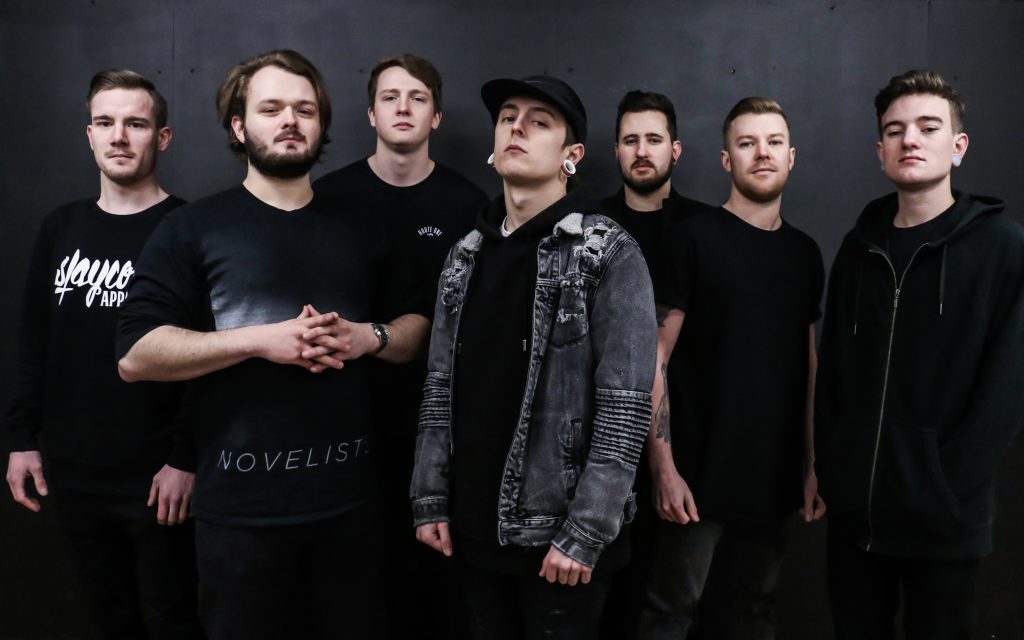 On their debut EP, 'Perspectives', Gloucester newcomers The Uncharted provide an astounding display of ferocious metalcore. The six tracks on offer tick off all the right boxes when it comes to being a technically proficient metal band. Add to that a smattering of keys, synths and orchestration, and you're left with a band who offer plenty of depth.
Considerably, the core of the seven-piece is clean vocalist Arron Carter. As the band's lyricist, Carter crafts a detailed story that sees an unnamed character go on a journey of self-discovery, rebelling against a world ruled by a dictatorship. Its narrative merely adds to the multi-layered delivery of The Uncharted.
Carter's lyrical influences range from philosophers, such as Friedrich Nietzsche, Jordan Peterson and Carl Jung, along with the work of George Orwell ('1984') and Aldous Huxley ('Brave New World'). However, we wanted to question Arron on what makes him tick musically. From the band he can't live without, his favourite albums, the bands he wants to play with and more.
Read our "Recommends" interview with The Uncharted here.
1 Band I couldn't live without…
Iron Maiden
2 People who Inspired you…
James Hetfield
Mike Shinoda
3 Songs you'd wish you'd written…
Architects – Doomsday
Killswitch Engage – Rose of Sharyn
Led Zeppelin – Stairway to Heaven
4 Bands everyone should hear…
Vola
Our Hollow Our Home
Emp!re
Dissonants
5 Songs you love…
Bury Tomorrow – Black Flame
Submersed – Hollow
Annisokay – Coma Blue
Gideon – Champions
Veil of Maya – Daenerys
6 Bands you're keen to play with…
Polaris
The Plot In You
Oceans Ate Alaska
Annisokay
Carcer City
Bury Tomorrow
7 Places you'd love to play…
Download Festival
Rock Am Ring
Slam Dunk
Playstation Theatre – New York
Australia
Germany
Japan
8 Essential Tour Items…
Kindle
Wet Wipes
Towel
Toilet Roll
Chewing Gum
Dry Shampoo
Powerbank for charging phones
Water
9 Words to describe your band…
Unique
New
Chaotic
Hard-Hitting
Artistic
Refreshing
Tenacious
Eclectic
Diverse
10 Favourite albums of all time…
Killswitch Engage – As Daylight Dies
I See Stars – New Demons
Fair to Midland – Fables From A Mayfly
Deftones – Diamond Eyes
Karnivool – Sound Awake
Tool – Lateralus
Erra – Augment
Metallica – Master Of Puppets
Twelve Foot Ninja – Silent Machine
Iron Maiden – Brave New World
'Perspectives' EP by The Uncharted is out now.