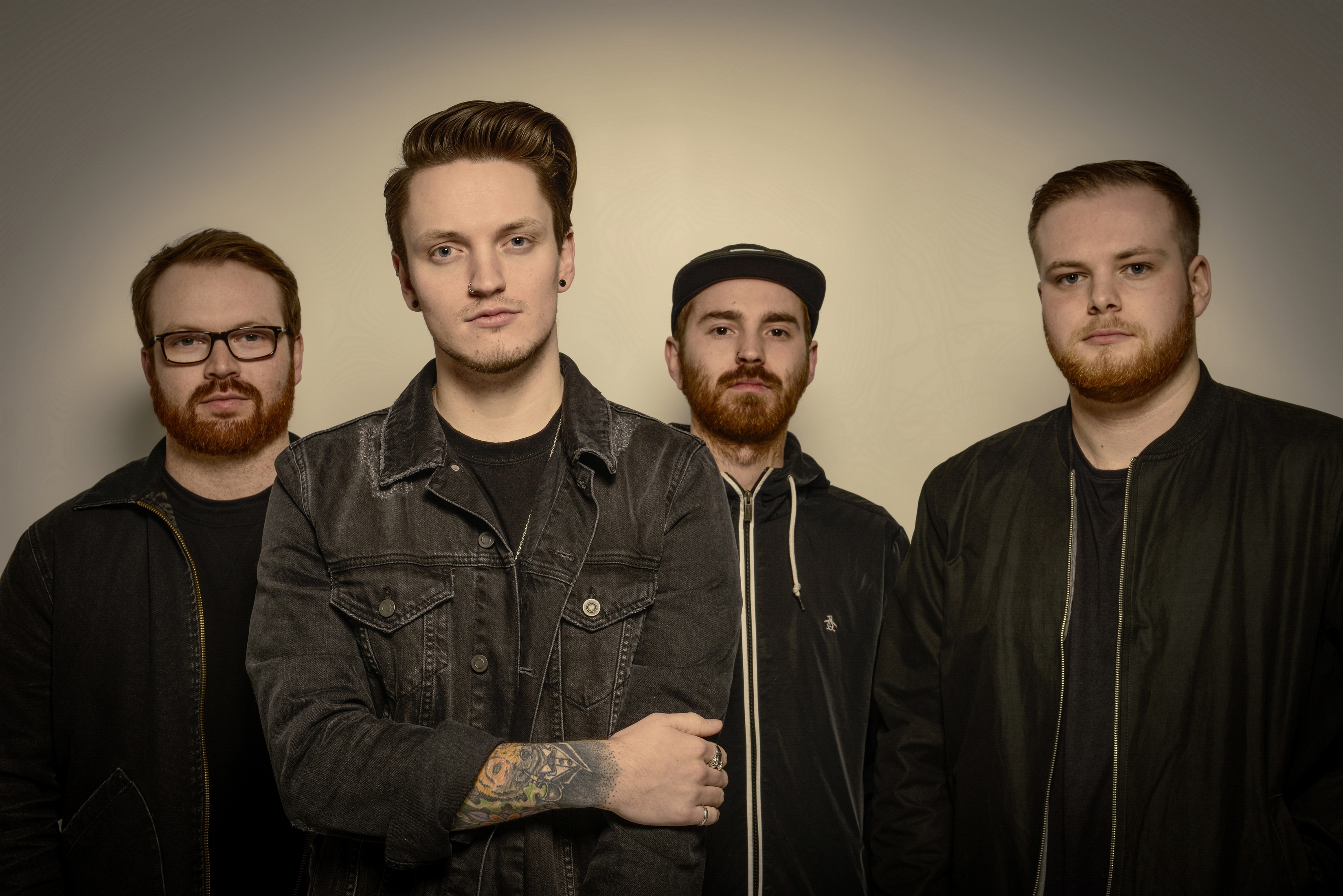 On their second EP, 'Is This All We Are', South West emo/alt-rockers Elessar showcase their most personal work to date. Over the course of its five songs, vocalist/guitarist Ricky Powell takes on the issue of dealing with love and loss, getting over anxiety and trust issues. While as songs such as 'Saudade' and 'In All Honesty' highlight the quartet's strong melodies, expansive guitar lines and muscular rhythm work.
Building on from 2016's 'Reflections' EP, Elessar have fine-tuned their sound, making them stand out from the plethora of Brit Rock bands that continue to pop up.
To mark the release of 'Is This All We Are', we spoke Elessar drummer Dan James about 'Music By Numbers'; the bands he'd like to play with to his essential tour items and his all-time favourite albums.

1 Artist/Band I Couldn't Live Without…
Yellowcard. They are the band I always go back to when I don't know what to listen to.
2 People I Know, That Shaped My Passion For Music…
My Brother, he introduced me to music when we were younger and I'm still finding music through him now.
My Grandad was a drummer and it always interested me from a very young age.
3 Songs You Wish You'd Written…
A lot of Paramore. Maybe 'Ain't it Fun' if I had to pick one.
Arcane Roots – 'Slow' is so well written too.
Alexisonfire – This Could Be Anywhere in the World
4 Bands Everyone Should Hear…
Luke Rainsford is doing some cool stuff at the moment.
Same with our friends in Everything Aside!
And the bands we're on tour with next month – Halfway Hope and Hyde Project.
5 Songs You Love…
Letlive – Muther
Taking Back Sunday – Spin
Yellowcard – Ocean Avenue
Jimmy Eat World – Sweetness
Blink 182 – Feeling This
6 Bands You're Keen To Play With…
Taking Back Sunday
Lower than Atlantis
Enter Shikari
Four Year Strong
Paramore
Blink-182
7 Places You'd Love To Play…
Reading/Leeds
Slam Dunk (Which hopefully could happen this year)
Alexandra Palace
Tours in US, Australia & Asia
Wembley Arena
8 Essential Tour Items…
Extra pillows
Extra hands to help out
Lots of water.
Toolkit
Full breakdown recovery (if you drive yourselves)
Battery phone chargers
Travel clothes
Sunglasses
9 Words To Describe Your Band…
Sad but energetic songs that you can move to
10 Favourite Albums Of All Time…
Senses Fail – Still Searching
Yellowcard – Ocean Avenue
Yellowcard – Paper Walls
Bring Me The Horizon – Sempiternal
Sum 41 – All Killer, No Filler
Hundred Reasons – Ideas Above Our Station
Killswitch Engage – The End of Heartache
Paramore – Riot
blink-182 – Take Off Your Pants
blink-182 -blink-182
'Is This All We Are' EP by Elessar is out now.