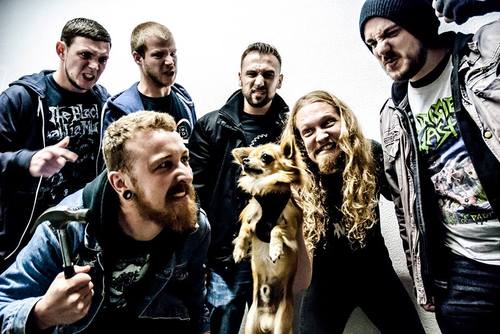 Birmingham death metal masters Morgue Orgy have premiered their new video for 'The Last of The Summer Wine'.
The song is taken from the quintet's debut album, 'The Last Man On Earth', which was released in December last year, and comes as the band prepare to play the Bloodstock Festival this week.
Click read more to view the video.