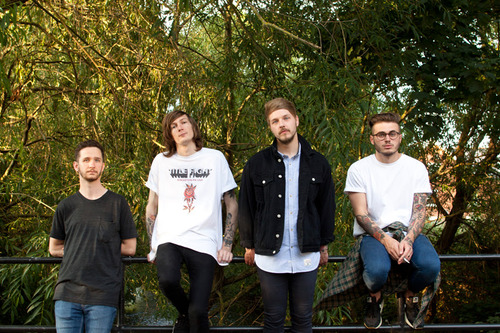 The latest names for Houthalen, Belgium's Crossbonefest 2015 have been announced with Moose Blood, Apologies, I Have None, Ill Wills, The High Hats and Citizens Patrol joining the two day DIY punk/hardcore festival.
Crossbonefest 2015 takes place at Jeugdhuis (The Bassment) in Houthalen, Belgium on 20th and 21st of March 2015.
The full line-up can be viewed by clicking read more.
Apologies I Have None (UK)
The High Hats (Swe)
Ill Wills (Swe):
Moose Blood (UK)
Cheap Drugs
Clean Shirts (Uk)
Dr. Schnabel
Not Scientists (Fr)
Sons Of Buddha (Fr)
The Bat Bites (NL)
The Priceduifkes:
The Real Danger (NL)
The Windowsill (NL)
Muncie Girls (UK)
This Routine is Hell (NL)
Your Highness
Hearserider
Fever (NL)
Sunpower
Direct Effect (USA)