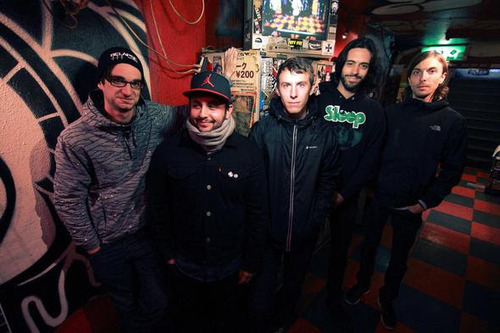 Due to vocalist Nik Bruzzese has torn his ACL and his immediate surgery, Man Overboard have rescheduled their forthcoming UK tour for Spring 2015. His rehabilitation will take several months.
The band made the following comment:
"It is with a heavy heart that we are forced to postpone our November European tour until April and May 2015 due a medical emergency. Nik tore his ACL and had to get surgery yesterday. His doctor made it clear to us that putting off the surgery could put Nik and his ACL in worse condition which will lead to an even longer recovery time. The good news is his surgery went well and he is now recovering at home. We are extremely sorry to disappoint anyone but taking care of this now will pave the way for an amazing and busy 2015. We love you and thank you for your everlasting support in our lives. See you April, complete details are on the way."
Hostage Calm and Roam will remain as support.
April
24 Islington Academy, London
25 Clwb Ifor Bach, Cardiff
26 Exchange , Bristol
28 Scholar Bar, Leicester
29 Slade Rooms, Wolverhampton
30 Think Tank, Newcastle
May
01 Audio, Glasgow
02 NQ Live, Manchester (Pinky Swear Fest)
03 Fury Fest Liverpool
04 The Key Club, Leeds
05 Sub Bar, Belfast
06 Fibber Magees, Dublin (Ireland)