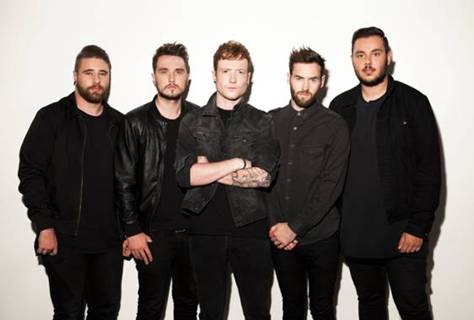 Mallory Knox and Black Veil Brides are celebrating today after both of their respective new albums entered the UK Album Chart Top 20.
'Asymmetry', Mallory Knox's second full-length entered the chart at number 16 with Black Veil Brides' self-titled entering the chart at number 17.
Both albums entered the UK Rock Album chart at number 5 and 6 respectively and were joined by Rancid's 'Honor Is All We Know' at 7 and 'Z2' by Devin Townsend at number 8.
UK Album Chart Top 20:
1. Taylor Swift – 1989
2. Ed Sheehan – X
3. Sam Smith – In The Lonely Hour
4. Ben Howard – I Forget Where We Were
5. George Ezra – Wanted on Voyage
6. Led Zeppelin – Led Zeppelin IV
7. Neil Diamond – Melody Road
8. Status Quo – Aquostic (Stripped Bare)
9. Annie Lennox – Nostalgia
10. Ella Henderson – Chapter One
11. Slipknot – .5 The Gray Chapter
12. Barbra Streisand – Partners
13. OneRepublic – Native
14. Led Zeppelin – House of the Holy
15. The Script – No Sound Without Silence
16. Mallory Knox – Asymmetry
17. Black Veil Brides – Black Veil Brides
18. Jessie J -Sweet Talker
19. Royal Blood – Royal Blood
20. Paolo Nutini – Caustic Love