It's been two years since Walnut Creek, California quintet The Story So Far graced our capital with their seminal live shows, but almost a year after their surprise single 'Out Of It' was released on a charity 7″ comes their fourth LP, 'Proper Dose'.  This single dealt with the topic of substance abuse, which was a change of pace from frontman Parker Cannon's dwelling over breakups.
For a lot of fans, their introduction to The Story So Far was most likely through endless Tumblr gifs of them performing in crowded basements, or simply an overlay of their font plastered over a landscape picture.  Their iconic discography has been widely influential in the modern pop-punk scene and with a great critical reception from their latest output, their return this evening is highly anticipated.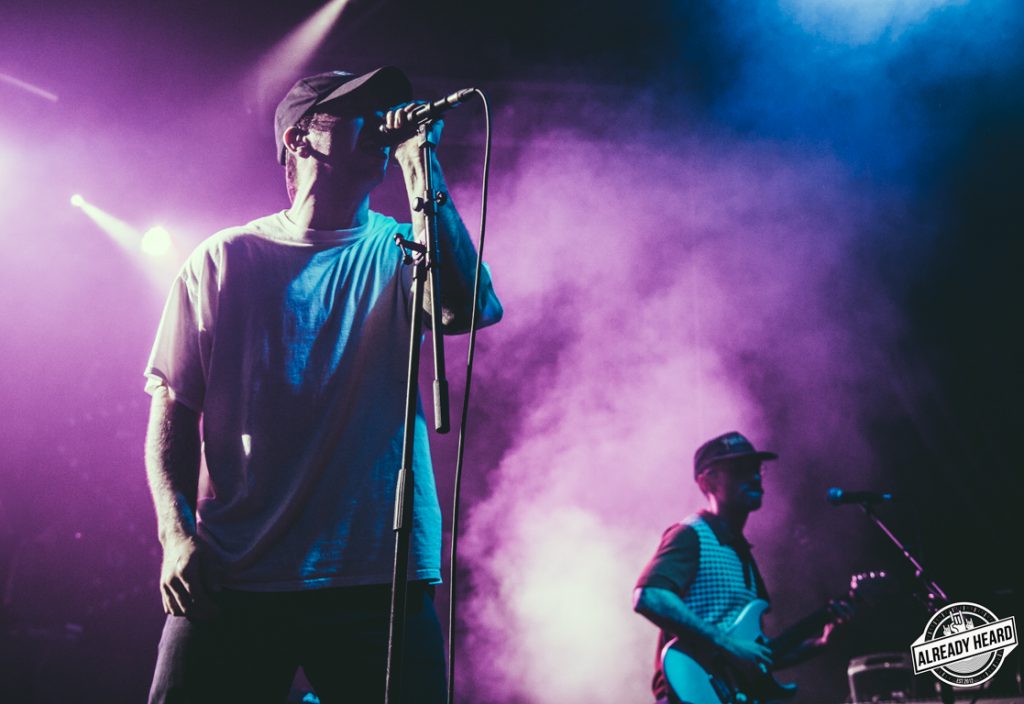 But first, the tension in the room builds up as Citizen (3/5) arrive doused in moody red lights. Opening on 'Roam The Room' the audience quickly ditch their overly expensive pints and launch into frenzied dancing. Frontman Mat Kerekes seems more confident than ever before on stage, pointing his mic at the crowd, easing the audience into gargantuan sing-alongs. Guitarists Nick Hamm and Ryland Oehlers backing vocals also sound a lot more poignant this time around, alongside their gutsy, filthy sounding riffs. The bass and kick drum mics are lost in the mix however which means there are a few moments which, sadly lose their instrumental edge.
Cuts from their 2017 record 'As You Please' fit perfectly in a bigger venue, such as the repeated vocal mantra of 'In The Middle Of It All'  creating a chillingly bleak impact. Their nine-song setlist breezes by but hopefully Citizen are well on their way to selling out bigger venues and continuing to push the envelope of emo, in the near future.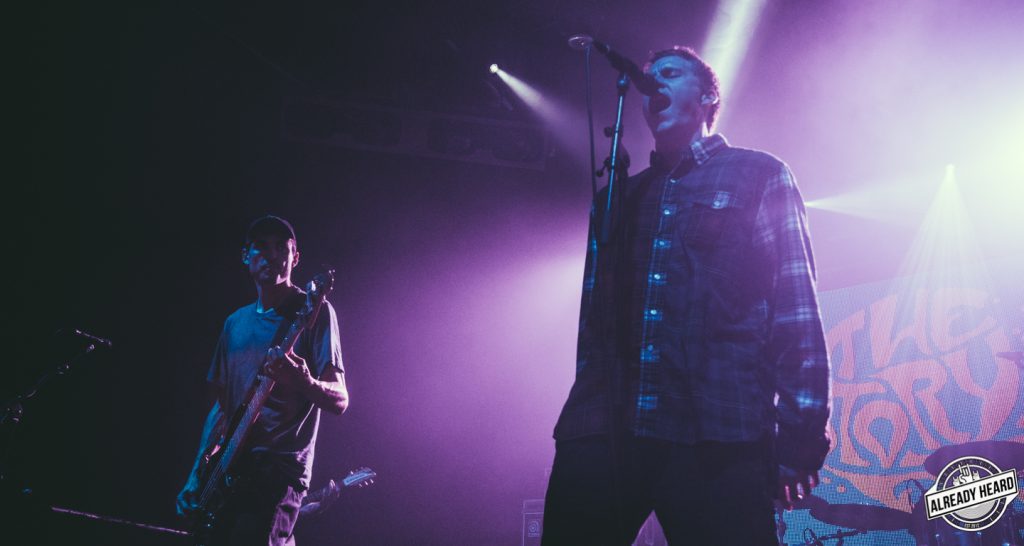 A sea of fans surge forward and waste no time filling out the room as The Story So Far (4/5) finally take to the stage. The songs from 'Proper Dose' already sound far more visceral live than on record, as they kick off tonight with 'Nerve' and the title track of the album.
The carnage of kids crowdsurfing, push pits and various items of clothing strewn around the room is a familiar sight. However, it's Parker Cannon's demeanour that seems completely different. After each song he gleefully claps at the audience, frequently channels Liam Gallagher by singing with his hands behind his back, and seems incredibly grateful to be here, rather than just launching into each pop-punk anthem like business as usual.  He almost seems like a completely different person from the bitter, controversial frontman he was a couple years ago.
Sure, at times Cannon can't quite hit some of the same notes that he used to on older cuts such as 'The Things I Can't Change' or 'Roam', but the overwhelming voice of audience more than makes up for this.  The second half of the set feels like a comforting nostalgia trip, except 'Under Soil And Dirt'  is only seven years old. That really isn't that long ago, and therefore earlier material has not had time to get stale yet.
After 'Quicksand' sees audience members fling themselves over the barrier with angry finger pointing, the encore is a chilled affair in comparison. Lighters and phones galore are wafted joyfully in the air as the night gracefully comes to a close with 'Clairvoyant.' 
Tonight marks a great night of solid musicianship, reciprocated energy from The Story So Far to their loyal fans, and a yearning for more.
4.5/5
Words by Ashwin Bhandari (@GIVEUPOX17) and photos by Anthony Shaw Photography and taken at SWX, Bristol – 05/10/2018