There was time when (unless you thought being featured on the pages of NME was the definition of 'cool' and quality music) that the Live At Leeds Festival probably wasn't for you. However, thanks to its increasing popularity, and presumably an increased budget to match, the festival has developed into one of the most diverse and best value for money of the urban located festivals. A passing glance at the 2014 line-up suggested that fans of almost any genre of music (ok admittedly not hardcore, death metal or the like) could fairly effortlessly fill the full day watching great bands to meet their tastes.
By all accounts, an early improvement to previous events was the experience of even getting access. The delays and chaos of wristband exchange being solved by using Leeds' shiny new arena as an exchange point. In fact, the festival had basically taken over the city, with every possible venue being put to use in a vibrant and all inclusive celebration of live music. The only minor drawback of this being that due to the long distances between many of the venues, meticulous planning was needed to allow time to see as many bands as possible.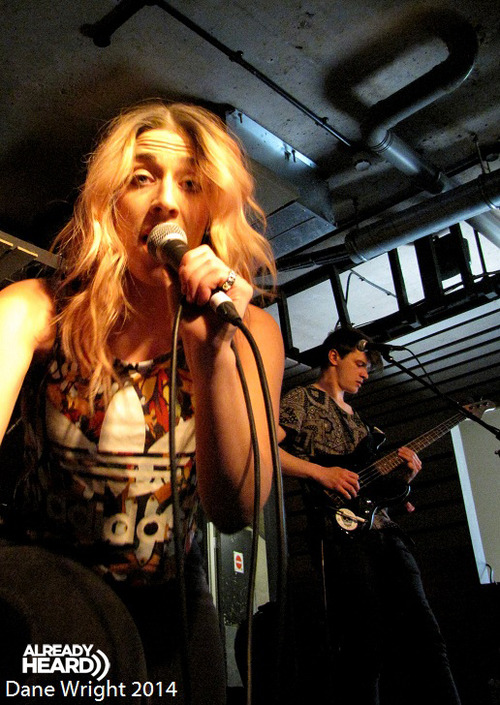 After witnessing them put in a pretty damned great set at Hit The Deck a few weeks back, first order of business was to head to the University's Mine venue to check out Glasgow's Vukovi. Possibly due to having had a few weeks to recharge their batteries, rather than going into the festival straight at the end of a UK tour, Vukovi's performance was even better than their showing at HTD. The always energetic four-piece took their on stage movement to even bigger heights. Literally in the case of front-woman Janine Shilston, who not content to just dance around the room with wild glee, at one point began climbing the wall to the alarm of the stewards. Vukovi's high tempo indie edged alt-rock was once again utterly infectious proving the perfect start to the day. While Shilston's unique vocals, managing to blend ethereal soaring moments, rock snarls and the odd excitable yelp leaving a lasting impression. (4.5/5)
Next up was supposed to be an opportunity to catch former Futures members Ant West and Casey Roarty's new outfit We The Wild. However, on entering The Nation Of Shopkeepers and seeing some big blokes with long hair belting out generic classic rock, it was clear something wasn't quite right. A quick consultation with the soundman revealed the set had been cancelled, and after a hasty shuffle through the programme it was time for a swift dash across town to The Cockpit. As things worked out, the last minute choice to give Little Matador, a new alt-rock band fronted by Snow Patrol's Nathan Connelly, a look provided the surprise package of the day. The band couldn't be further from Connelly's other outfit and their tight no frills, big riffs alt rock sound was both hugely enjoyable and very well received by a crowded Cockpit main room. (3.5/5)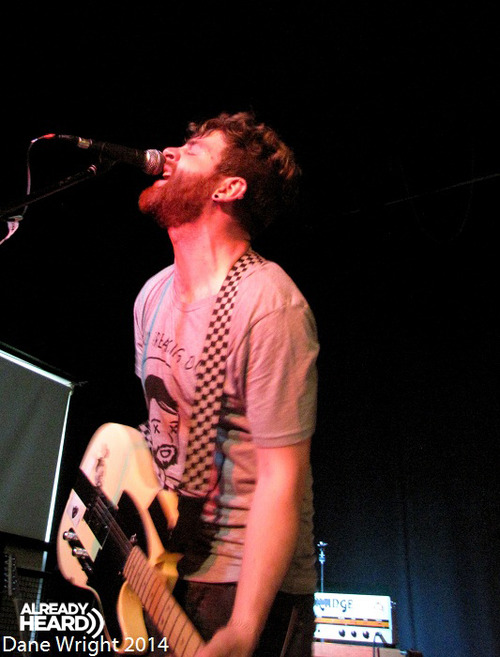 Northen Irish boys A Plastic Rose are quietly acquiring themselves an enviable live reputation, and based on their set on the second stage of the Leeds Met SU, it's easy to see why. Between their dual vocal attack, and the air of barely contained chaos created by both their pumped up slightly unpredictable stage presence and the hard hitting wall of noise they churn out, A Plastic Rose are unashamedly good fun and massively entertaining. Some nicely anthemic numbers, an attention grabbing Biffy Clyro meets Nirvana sound, and liberal sprinklings of that Northern Irish wit don't go amiss either. (4/5)
Undeniably one of the fastest rising bands in Britain today are Eliza and The Bear. Having opened for Paramore on their last UK arena tour and been tipped for success by almost every UK music critic of note, it would be intriguing to see if the band would live up to the hype, as well as being a little surprising that they weren't actually headlining one of the many stages. The answer to the first question would be a resounding yes. An uncomfortably packed and sweaty Belgrave Music Hall was held completely spellbound for the band's entire set. EATB are nothing short of flawless live, their crisp, shimmery pop sound, and immaculately crafted songs washing majestically around the room and creating an immersive live experience. 'Friends' and 'It Gets Cold' provide particular stand out moments. (5/5)
The day's only negative came in the form of the long and poorly managed queue to get inside Leeds College of Music to see late addition, and one of LAL2014's biggest names, Frank Turner. The chance to see England's finest punk rock troubadour perform was inevitably going to be one of the most oversubscribed sets of the day, put largely due to a lack of communication hundreds of people were left to wait outside the building for long periods of time with no idea that they were unlikely to get inside. Thankfully the ones to make it in were treated to something genuinely special.
Performing solo for the first time in many years, in a room that couldn't of held much more than two hundred people, must of felt like a throwback to the early days of his post Million Dead career. Turner is a charismatic, engaging and enigmatic presence at the best of times, but in a setting this intimate, each ecstatic audience member is held firmly in the palm of his hand. 'The Real Damage' kicks off a career spanning set, which begins with a song from each of his five albums, before moving onto a poignant cover of 'Heart Of The Continent', originally by The Weakerthans' John K Sampson, a story about a Koala which smelt like an ex-girlfriend which leaves all present in stitches, and a new song that containing an unlikely tennis metaphor.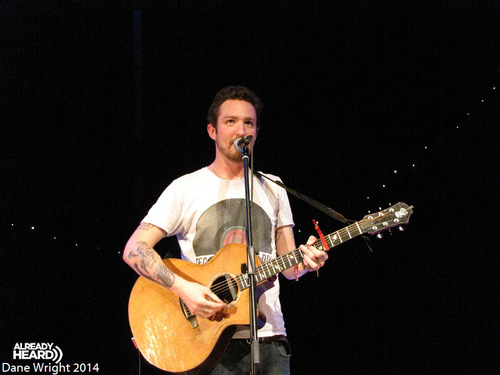 Euphoric renditions of 'I Still Believe' and 'Photosynthesis' bring things to a close prompting yet more mass sing-alongs and the entirety of the all seated room to rise spontaneously to its feet and start dancing. With Frank Turner's stellar growth in popularity showing no sign of abating, it's hard to imagine too many people getting to see him in a setting like this again. This set will surely prove to be an "I was there when…" moment for the fortunate few who witnessed it. It certainly already is for me. Turner provided a perfect end to a great celebration of live music. (5/5)
Words and Photos by Dane Wright (@MrDaneWright)