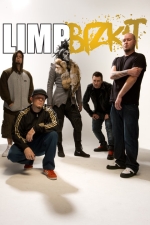 According to their Facebook page, Limp Bizkit are set to play this year's Download Festival.
A post on the bands page stated:
"We are really excited to play India February 16 & 17. Its been long enough! We've always wanted to visit there. Also – plans for an exclusive USA run are underway for April/May. Did somebody say Sonisphere and Download after that?!! And the UK? And Europe? And Russia? And Australia? And Asia? It cannot be!! Let'z get your Bizkit on!!!"
No official confirmation from the organisers of the Download Festival has been made yet.