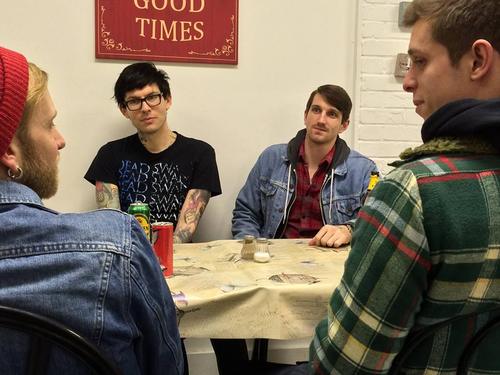 London hardcore four-piece Lay It On The Line are to re-release a brand new version of their 2012 demo, 'Midnight In The Bellagio'.
The band have worked with with producer Luke Yates (of Crazy Arm and The Human Project) to rework the tracks, and give the record the official release it deserves.
'Midnight In The Bellagio' is due to be released on the band's own Fire Engine Red Records. It will be available digitally and on CD on September 1st.