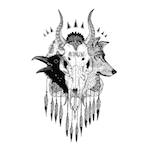 The second round of announcements for this years ArcTanGent festival has been announced with
Jamie Lenman, Tera Melos, and LITE joining the bill for the Somerset festival.
Other names announced are Enemies, Her Name is Calla, 100 Onces, Tangled Hair, Codes in the Clouds, Bear Makes Ninja, Alpha Male Tea Party and Iran Iran.
Organiser James Scarlett made the following comment:
"There has been a big demand from our fans to book international bands so we have picked a handful that perfectly fit our line up. It's exciting to be hosting international artists as well as having festival goers travel from all over the world to come to ArcTanGent. It's something we hadn't predicted and it has certainly given a different dynamic to the festival."
ArcTanGent takes place at Fernhill Farm, Somerset and will take place from August 28th to 30th.
Tickets for ArcTanGent are on sale now and can be purchased here.