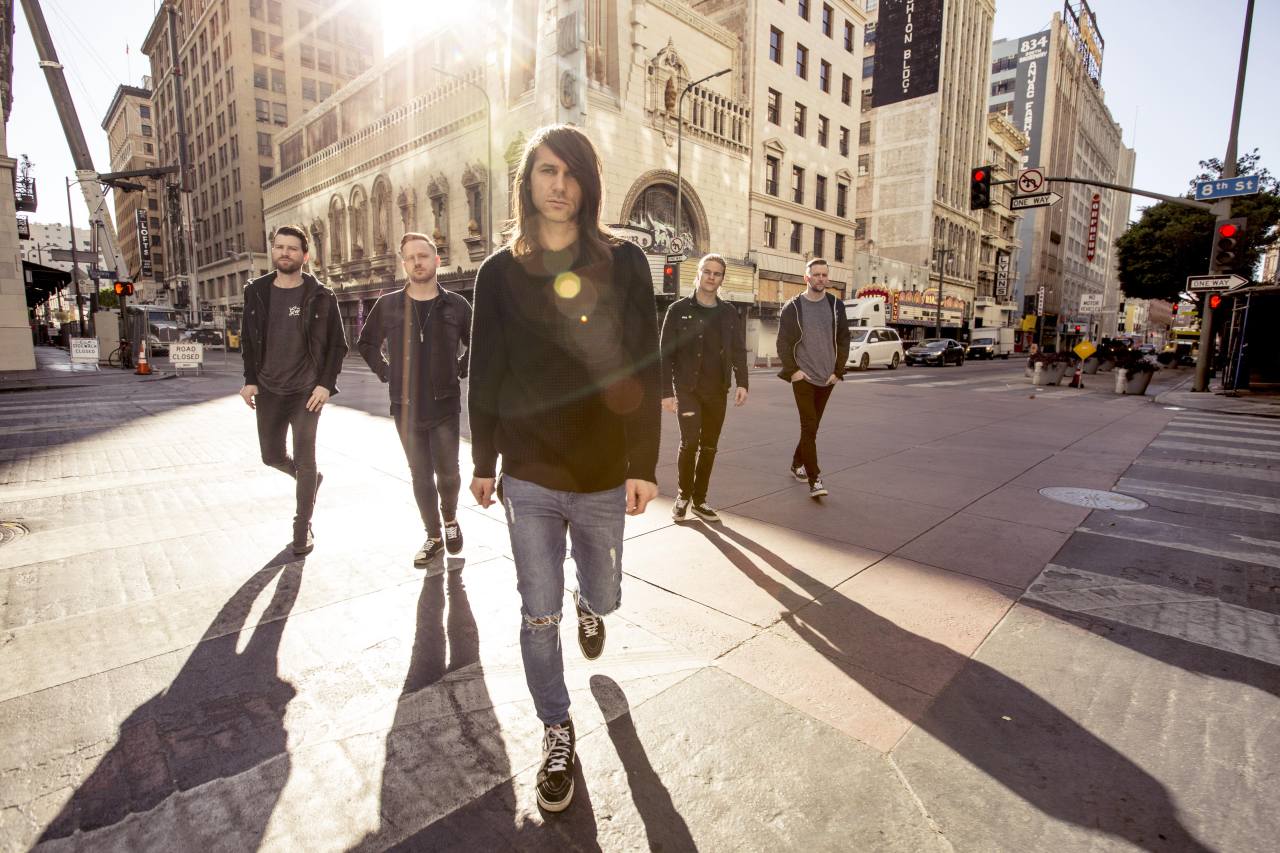 "We were made to feel like we were an important band, not only in our scene. but in music"
For any band who has built up a loyal following during their existence, there is a danger is you are never going to please everyone. Some fans will prefer older material, others will love the new songs and say it is the best a band has ever produced. The difficulty for the artist is finding that balance between staying true to their origins yet showing progression in their sound. Having been at the heart of the metalcore scene for more than a decade, Blessthefall know all about the ebbs and flows of the music industry.
But on the cusp of releasing their sixth full-length 'Hard Feelings,' the band still remain as relevant today as they did when their debut record, His Last Walk' was released in 2007. Speaking to Already Heard, vocalist Beau Bokan said: "The biggest struggles are not giving up when the tough times hit. You can't get too high or too low. I think we've learned that persistence is the key. You have to do what you do because you love it and you can't give up when things aren't going perfect."
And with changing trends to how people consume their music, the Scottsdale, Arizona band have also had to adapt. "The obvious change would be the drop off in record sales and the shift into subscription-based music applications," adds Bokan. "While they're great for the consumer, the artist suffers. So we've had to change the game plan a bit in order to continue trying to make a living."
Despite all these changes, not just in the music industry, but in the way the metalcore scene has evolved, the five-piece have remained one of the bands at the forefront of that scene. Bokan believes it is Blessthefall's hard work, consistency and finding a new confidence in what they are producing which has not only kept fans coming back but with each new release bringing a wave of new music lovers to their sound.
When talking about what the vocalist sees as the biggest difference for the band since its incarnation he says "is the overall confidence as a band." And it was this confidence boost which helped when coming to write 'Hard Feelings'.
"We were made to feel like we were an important band, not only in our scene, but in music," continued Bokan. "So that's the mindset we had going into the studio. We wanted to make an album that transcended genres and just make undeniably great songs."
It was this fresh approach which helped shape the new record, which Bokan admits is arguably the bands most heart on the sleeve record, with this being conveyed through the very transparent album title. However, it was the balance of old and new which the band brought to the table which has made this record what it is.
"We just realised how much raw emotion was being put into the lyrics and melodies," explains Beau. "Just listening back to the demos and all that felt really impactful. It's been a while since I've felt that way about music.
"I love looking back to see how far we've come. I also love to see how we've kept a general "sound" throughout our career, which is the hardest thing to do. You want to grow and evolve but also keep that part of you people fell in love with in the first place."
What is clear is now that Blessthefall are more than 10 years deep into their musical career, they aren't afraid to truly be themselves. Showing their influences loud and proud, yet remaining a prominent force in the metalcore scene across the world.
'Hard Feelings' by Blessthefall is released on 23rd March on Rise Records.
Blessthefall links: Website|Facebook|Twitter|Instagram
Words by Tim Birkbeck (@tim_birkbeck)