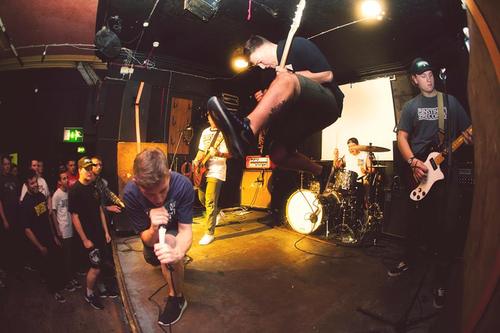 Featuring members of Survival, Splitcase and Headroom, Manchester hardcore punks Insist have announced they will release their demo on 7" vinyl via Powered and New Instinct Records.
Produced by Bob Cooper, pre-orders for the demo will be announced soon.
You can listen to the demo in full by clicking read more.
<a href="http://insist.bandcamp.com/album/demo" data-mce-href="http://insist.bandcamp.com/album/demo">DEMO by INSIST</a>