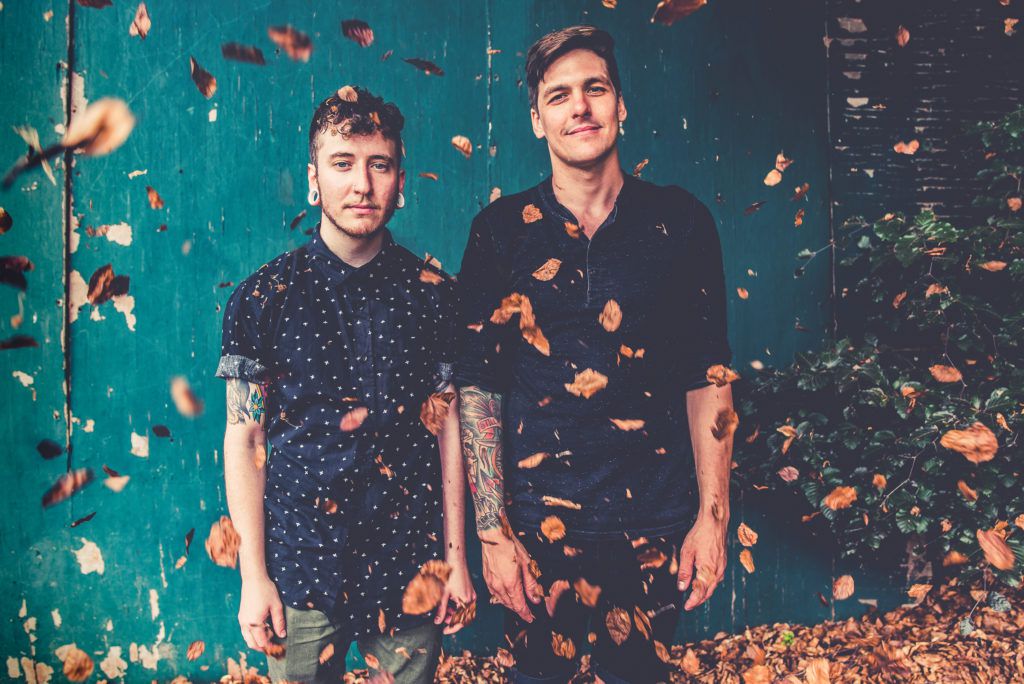 Six years ago, Cody Muraro began Youth Fountain as a solo outlet to write songs and create demos. However, the project wouldn't reach its full potential until guitarist/vocalist Tyler Zanon came on board. They soon began working on what would become their debut album – 'Letters To Our Former Selves'.
Set for release this Friday (March 8th) on Pure Noise Records, the Vancouver duo firmly feel at home on the label with their brand of emo/pop-punk that sounds as current as it does nostalgic. For example, 'Deadlocked', the albums title track along with 'Grinding Teeth' don't hold back with effective, soaring hooks and energetic instrumentation, reminiscent of a host of bands that they likely listened to growing up.
Having delivered a stellar set of songs, we decided to ask Cody and Tyler to pick out six albums that have had a substantial impact. From maturing pop-punk classics to prominent post-hardcore releases of the 2000s, Youth Fountain have picked out some brilliant records.
---

Follow us on Spotify for more playlists.
Less Than Jake – Anthem
Tyler: This probably the first album I ever listened to as a young kid front to back. I became obsessed with and made me want to pick up the guitar.
Senses Fail – Let it Enfold You
Tyler: 'Let it Enfold You' played a big part, lyrically, in my teenage years. I think really shaped my musical taste growing up.
blink-182 – blink-182
Tyler: This record is legendary to me and has some of the best songs ever written in my mind today. It's super nostalgic and influential to me to this day.
The Used – The Used
Cody: The Used's self-titled was one of the first records I heard that got me into alternative music.
Underoath – They're Only Chasing Safety
Cody: Still to this day one of my favourite records. Played a big role in my life growing up
Movements – Feel Something
Cody: This is one of the most impressive records I've heard come out in a while. It has a very honest feeling to it.
---
'Letters To Our Former Selves' by Youth Fountain is released on 8th March on Pure Noise Records.