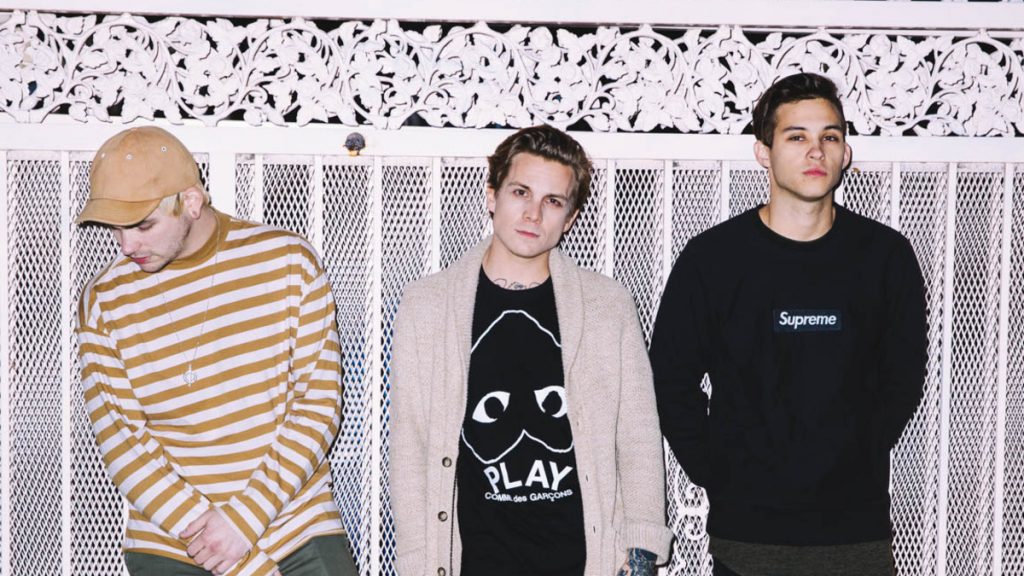 It has been an eventful 18 months for Broadside. From joining Victory Records to a hectic touring schedule including shows with a host of names such as Silverstein, Tonight Alive and Trash Boat, there is the small matter of their second album – 'Paradise'. Picking up where 2015's punchy debut 'Old Bones' left off, their sophomore effort is a sun-soaked set of anthemic pop-punk with earnest hints throughout.
Having relocated to Los Angeles via Richmond, VA, Broadside's slick brand of energetic pop-punk is sure to feel right at home later this month when they make their Slam Dunk Festival debut.
As they prepare for their third UK visit, Broadside bassist Pat Diaz has picked out five songs that influenced him during his younger years. While their sound is, for the most part, upbeat and summery, Pat's choices shows there is a heavier side to Broadside. Here is what he had to say about the five influential tracks.
"These song and bands were part of the soundtrack to my middle school and high school years. I remember sitting in my room for hours trying to figure out 'Reinventing Your Exit' by ear or riffing through the intro of 'The Danger in Starting a Fire' with the tabs printed out in front of me on my bed.
"That music, whether it be emo/screamo/post-hardcore, heavily influenced the way I dressed and more the way I approached playing bass. I'd watch the music videos and take note of what shirts the bands were wearing, what brand of bass they were playing and how they were playing it.
"I took all that and applied it to myself and started to build my own "style," or lack thereof. I can safely say that without these songs or that genre of music, I wouldn't be the way I am today. Though I've changed over the years, I've kept some aspects the same – using a pick to play bass, aggressive bass tone, wearing black A LOT!"
'Paradise' by Broadside is available now on Victory Records.
Broadside links: Facebook | Twitter | Instagram
---
Broadside will be playing the Signature Brew stage at the Slam Dunk Festival on the following dates:
May
Sat 26 City Centre, Leeds
Sun 27 Hatfield Park, Hatfield
Mon 28 The NEC, Birmingham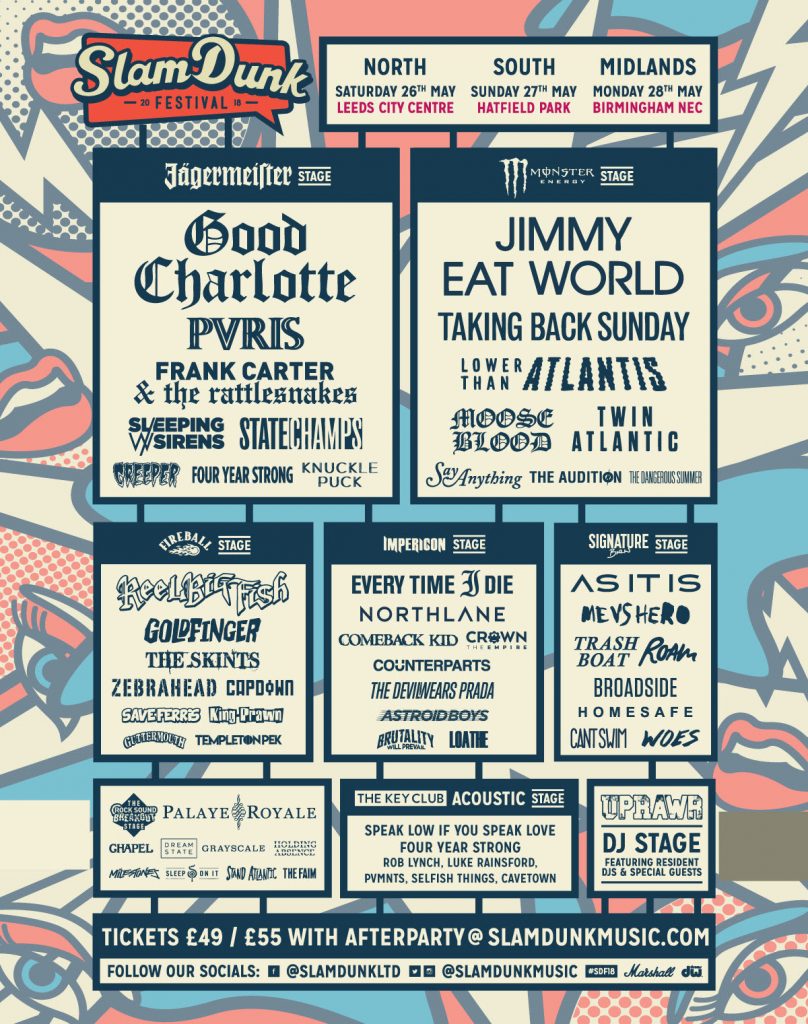 Tickets can be purchased here.
Slam Dunk Festival links: Website | Facebook | Twitter | Instagram
---
If you have enjoyed reading this article and would like to help us produce more content and promote more great new music, please consider donating to our Patreon page.