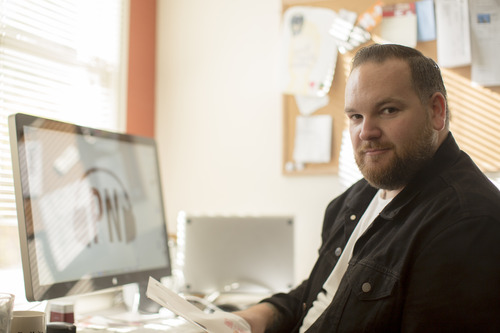 Today we're pleased to present the latest edition of our recently launched "Industry Insight". In case you're not familiar with the feature, "Industry Insight" sees Already Heard going beyond the usual bands that are featured on the site, and throws the spotlight on those who are actively behind the scenes in the music industry.
The subject for this edition of "Industry Insight" is Jacob Round and his label Pure Noise Records. Earlier this year the label celebrated it's fifth anniversary. Since forming the label in 2009, Round has almost single-handedly built Pure Noise Records from the ground up. It's now one of the most respected punk and hardcore labels in the underground scene, something that Round was certainly a part of when he was growing up; "I was really into 90s skate punk as a kid." Jake told us. "My favorite bands were NOFX, Lagwagon, Strung Out, Bad Religion and Propagandhi. I was a Fat Wreck Chords super fan.".
Having also played in bands and booked shows in the local area, Round's admiration for Fat Wreck Chords led to him working as an intern at the label. The role, along with his time working for now defunct US publication AMP Magazine, gave Round an insight into the music industry. Something that he feels was valuable towards Pure Noise's forming; "It's impossible to run any business without support from those around you.".
Through his experience gained working for Fat Wreck and AMP Magazine, along with his involvement in the local scene, Round met Riverside, California Hardcore band No Bragging Rights. The quintet were looking for a label to release their second album. At first Jake assisted the band in shopping the demo to various labels, but with disappointing results. Round's passion for No Bragging Rights ultimately led to Pure Noise Records forming. So after borrowing some money from his Mom, Jake and No Bragging Rights released 'The Consequence Of Dreams' in March of 2009.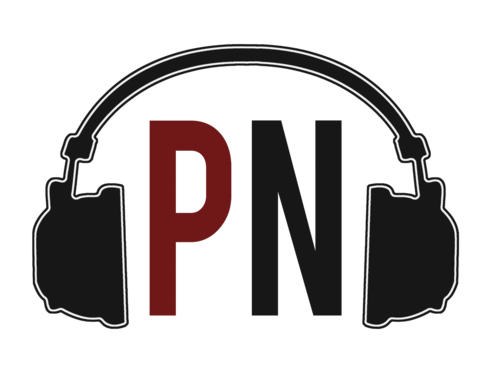 When asked what label owners have influenced him, Jake speaks fondly of Brett Gurewitz from Epitaph Records; "Brett is the number one stunner. What he's done in a variety of genres and as a producer is unreal." Another label owner that has been influential to PN is Craig Ericson of Rise Records, a close friend of Round's and someone he considers as a mentor.
Fast forward 5 years, and now Pure Noise has 50 releases under it's belt and continues to grow. Yet despite it's growth, Jake always seemed assured the label would still be here; "I absolutely expected to still be doing this, or I wouldn't have done it in the first place. I just didn't know what I'd do when I got here."
One of the many factors for the label's ongoing stability and growth has been Pure Noise's ability to produce and release bands that its fanbase are going to trust and ultimately enjoy. It is safe to say the label has a relatable identity, yet as Round told us, this case of "brand identity" can also somewhat hinder the label and its bands; "I think it's good to have a brand. It helps the bands grow, but it can also stunt the growth of some of the bands who don't necessarily fit into the mould.".
Whilst to some PN is a pop-punk label, as you delve into it's back catalogue you will find an eclectic mix of genres; hardcore, indie rock, punk and so on.
Another contributing factor to the label's success, is its skill to develop bands from their beginnings and to give them the right amount of guidance and exposure. Since its formation, Pure Noise Records has been backing new bands such as The American Scene, Handguns, Forever Came Calling and State Champs, whilst Walnut Creek, California pop-punk band The Story So Far could be considered the label's most successful band.
For some, The Story So Far has played a major part in revitalising the American pop-punk scene, and have had success on both sides of the Atlantic. "We've done it together as a family. We don't always agree, they often hate my ideas but we always find a way to work together. We have been doing it together since they played in a garage and I was in a bedroom."
Together, Round and The Story So Far, along with other PN bands (Daybreaker, Troubled Coast, To The Wind), have solidified Pure Noise Records' reputation as a credible label – "I'm proud of all our bands and releases. Some of them have sold more than others but that doesn't make them less significant.".
Whilst the label has developed a reputation for developing bands, it now finds itself in a position where Round is working with established acts. With the likes of Boston, Massachusetts hardcore band Vanna and Ohio pop-punks Hit The Lights now on Pure Noise's roster, Jake finds himself with a new challenge, something that he is welcomed about; "It's been really fun to work with established bands. It's a very different challenge than developing bands. We're pretty comfortable with baby bands, so it's fun to do something different."
In addition to working with more established bands, the label's seemingly ever-expanding roster has added its first overseas acts over the past 12 months with Somerset hardcore punks Landscapes joining the label last summer, and saw PN handle the re-release of their 'Life Gone Wrong' LP. Whilst more recently the label has been introducing American audiences to Brighton punk trio Gnarwolves.
"I go to England pretty regularly. Gnarwolves did a few shows with The Story So Far and we had a blast partying together. I met Landscapes through my publicist in the UK.
Like the so-called "baby bands" before them, Jake gives the impression that both Landscapes and Gnarwolves will be treated just like any other band on the label; "Both bands are awesome and will start to make more moves here in the US soon.".
As a result of the label's ongoing growth, Jake no longer runs the label in his bedroom or by himself. With an office in Berkeley, California, Round was recently joined by his first full-time employee, and employs The American Scene's Matt and Charles Vincent on a part-time basis to contribute graphics and video to the label.
Yet despite the label's success, Round is down to earth and honest when he states, "It's not as glamorous as someone might think. I send a lot of emails." Throughout the 5 years of PN, Jake has consistently put the factor of money behind the quality of music; "Anyone who starts a business wants to make money but you have to let that part of it just take care of itself. If you put out quality records on a regular basis, the financial part will get there.".
Although the label is now 5 years old, Jake does not plan on slowing down anytime soon. The label's output is set to increase in the coming months with releases from Vanna, Hit The Lights, Forever Came Calling, Handguns, The Story So Far, Heart to Heart, and My Iron Lung all scheduled to be released before the end of the year. And knowing Round's enthusiasm and passion for each band Pure Noise releases, expect to be hearing plenty of other releases.
"My initial goal was to release some records that people will love forever. I just hope I'm as proud of the label after 10 years as I am after 5."
In a period which has been dominated by world financial problems, Jacob Round and Pure Noise Records has become a triumphant success. Through his passion and commitment, Round has certainly succeeded in his initial goal, and with a promising future ahead, we are sure Jake will still be as proud of the label in 5 years time.
Jacob Round links: Twitter
Pure Noise Records links: Facebook|Twitter|Bandcamp|Soundcloud
Words by Sean Reid (@SeanReid86). Photo Credit: Matt Vincent