It seems Winter is finally upon us, and so the run of great alternative albums coming out begins to slow. While the next few weeks will see many of us thinking about our all-important end of year lists, there are still some heavy hitters releasing some monstrous albums this month.
With new music from Architects and Silent Planet, and a re-release from Metallica, the metal scene is still getting its representation. It's not all about the big guys though, as releases from Can't Swim, itoldyouiwouldeatyou, Catch Fire and Napoleon are just as exciting and worth checking out.
We've got more info on all of these and more, so scroll down to get the low-down on our nine must-hear releases for November 2018!
---

Follow us on Spotify for more playlists.
---
Architects – Holy Hell
Architect's troubles over the last couple of years have been well-documented. The loss of founding member and primary songwriter Tom Searle was a massive blow that sent shockwaves through the entirety of the metal scene. Searle's final contribution to the band was 'All Our Gods Have Abandoned Us', a powerful album that detailed much of his almost inevitable passing before the fans even knew about it.
Two years on, and the band are still mourning the loss on 'Holy Hell', their first venture without Tom. Tracks like 'Doomsday' and 'Hereafter' deal directly with the issue, with Sam Carter's gut-wrenching vocal performance veering into heartfelt cleans at times, as heard on 'Gone with the Wind' from 'All Our Gods'. The band sound as strong as ever on these tracks, with 'Modern Misery' possibly one of the bands strongest tracks in years.
Tom's presence is sure to be missed, and the band are fulfilling his wishes by carrying on. Drummer Dan Searle made a point of saying that Tom is all over 'Holy Hell', whether it be snippets of demos or his powerful influence. It's a true testament to his memory that they can continue to craft both intricate and crushing songs that sound as strong as ever. (BM)
'Holy Hell' by Architects is released on 9th November on Epitaph Records.
Architects links: Website | Facebook | Twitter | Instagram
---
Metallica – …And Justice for All 30th Anniversary Edition
Thirty years after its initial release, the second-best selling Metallica album is finally getting the remaster/repackage/reissue treatment. Available in various formats, there is an impressive amount of content being freed up for die-hard fans, with the deluxe version boasting a mighty 11 CDs, 4 DVDs and way too long a list of other content to detail here. Across the various packages, there will be (un)released live content, demos, riff tapes and more, but the big question is will there be any bass?
'Justice' was the last "true" Metallica album prior to world domination and was meant to be a tour-de-force of Metallica excellence that would blow previous album 'Master of Puppets' out of the water; and to a certain extent, it did. It was an incredibly mature, if indulgent, record of complex songwriting and intricate playing and features setlist staples such as 'Blackened', 'One' and 'Harvester of Sorrow', besides often overlooked killer thrashers like 'Shortest Straw' and the blistering 'Dyer's Eve'.
However, it is also famous for the contribution of bassist Jason Newsted being almost inaudible as a result of a) being in the same frequency as Hetfield's rhythm guitar; and b) the two principle band members apparently allowing their egos to run wild and turning the bass down about as low as it can go, before turning it down some more. So, can we expect a bass-heavy record that is the blistering masterpiece it was always meant to be?
Don't hold your breath. Sure, the sound is sure to be enhanced and this spectacular album will no doubt get a new lease of life, but it remains a document of a specific time in the band's career and is more likely to reflect that period and play as drum and guitar heavy as it always did. (EL)
'…And Justice For All 30th Anniversary Edition' by Metallica is released on 2nd November on Blackened Recordings.
Metallica links: Website | Facebook | Twitter | Instagram
---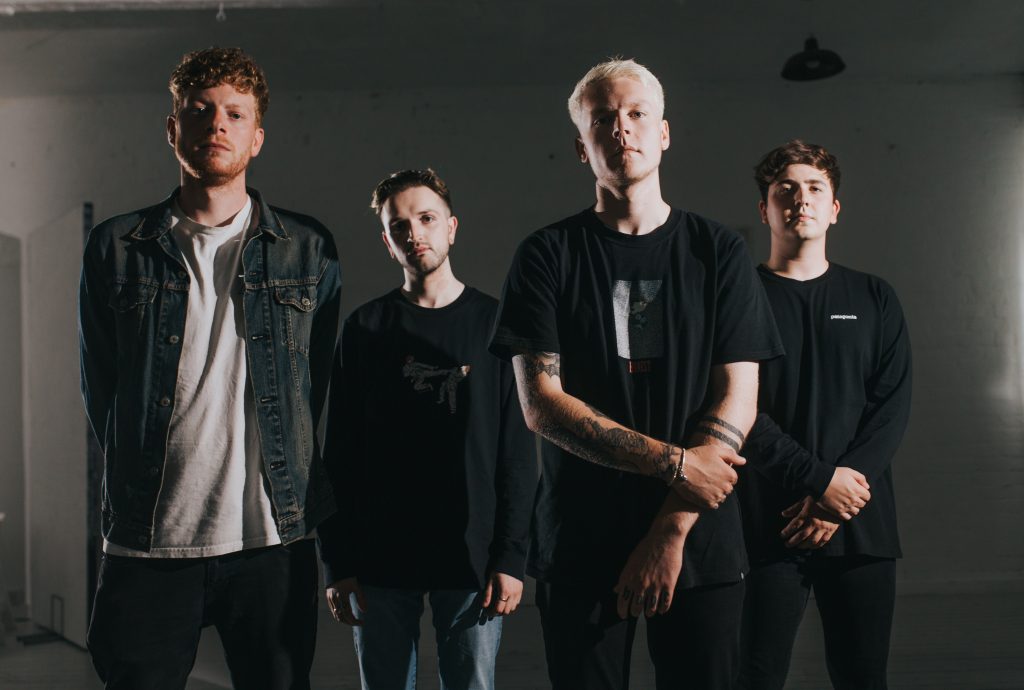 Catch Fire – Karma Owes Me A Lifetime Of Happiness
Like several bands of their type, Catch Fire have gradually moved away from their pop-punk origins. Last year's sophomore EP, 'A Love That I Still Miss', saw the Nottingham group take a more considered, reflective approach, marking a transition towards a broader, alt-rock sound. Now they're making the step up by delivering their debut full-length, 'Karma Owes Me A Lifetime Of Happiness'.
'KOMALOH' has been described by the band as a concept album, as it sees them dealing with the "personification of the notion of Karma, or more importantly, its absence." As a result, it sees the quartet produce a stirring set of deeply emotional songs with vocalist Miles Kent and drummer Ash Wain's mature writing.
As heard on the four songs that have been delivered ahead of its release, 'KOMALOH' sees Catch Fire taking a very honest approach as songs such as 'Petrifaction' and 'Fault Line' exemplify the intensely personal nature of the record. And when it's combined with a sonically strong musical backbone (see 'Heist' and 'Petrifaction'), the results sees a band bursting with potential. (SR)
'Karma Owes Me A Lifetime Of Happiness' by Catch Fire is released on 16th November on Rude Records.
Catch Fire links: Facebook | Twitter | Instagram
---
Phoxjaw – Goodbye Dinosaur…
Like your music with a little dirt under the fingernails? Maybe you like riffs that could crush a brontosaurus? Yes, if you're looking for post-hardcore reminiscent of Yourcodenameismilo or early Biffy Clyro, you'll be pleased to hear that sound isn't extinct. Bristol-based Phoxjaw have caused a stir with a string of incendiary live performances (notably at 2000 Trees) and now they're about to unleash debut EP 'Goodbye Dinosaur'.
Already two singles have been turned loose and they're both fearsome beasts. 'Triceratops' brings together an armful of disparate elements, massive lurching riffs, quiet sections, and buckets of atmosphere, to create a song more unpredictable and aggressive than a Saturday night drunkard. While 'Lottery' is all about the unsettling build-up of sinuous riffing which then, when you least expect it, attempts to beat you to death with a slow pummelling outro. Be warned, this EP is going to land like a meteor. (IK)
'Goodbye Dinosaur…' EP by Phoxjaw is released on 16th November on Indecent Records.
Phoxjaw links: Facebook | Twitter | Instagram | Bandcamp
---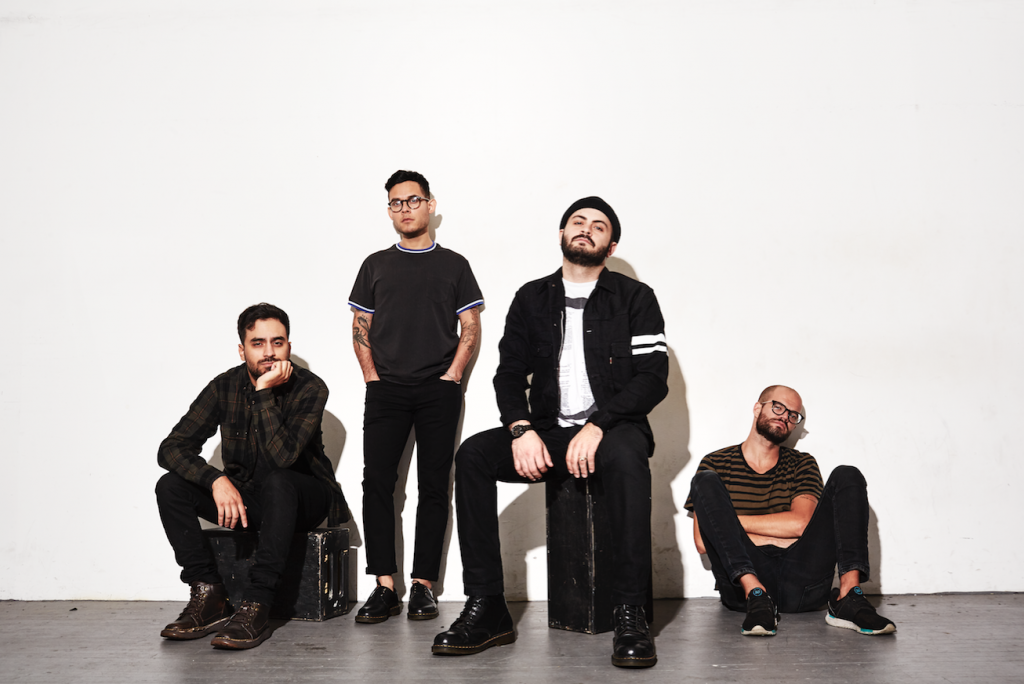 Can't Swim – This Too Won't Pass
Arriving less than two years after their debut full-length ('Fail You Again'), New Jersey-based rockers Can't Swim will be returning with 'This Too Won't Pass' this month. With its predecessor, the quintet firmly founded their brand of gritty, punchy rock.
Album number two sees Chris LoPorto (lead vocals and guitar), Mike Sanchez (guitar), Danny Rico (guitar), and Greg Devitt (bass) confront the element of evil and how it surrounds us. Recent singles, 'My Queen' and 'Sometimes You Meet The Right People At The Wrong Times' are carried with a sense of familiarity yet highlight's LoPorto's articulate lyrical nouse.
Both songs are powerfully delivered, playing to the quartet's strengths; bold choruses, tight-knit instrumentation and gripping song structure's that are effective as much as they leave you wanting more.
'Fail You Again' was undoubtedly a solid, if not under-appreciated, debut. However, we feel 'This Too Won't Pass' has the potential to see Can't Swim get some much-deserved recognition. (SR)
'This Too Won't Pass' by Can't Swim is released on 16th November on Pure Noise Records.
Can't Swim links: Website | Facebook | Twitter | Instagram
---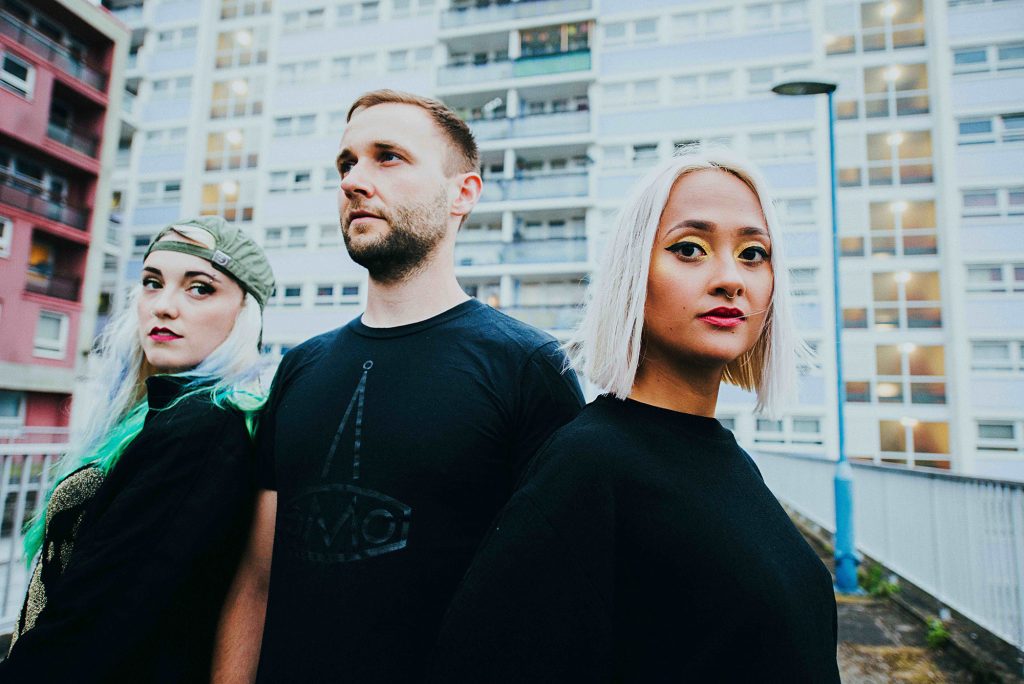 Sœur – Fight
Conventional wisdom says two heads are better than one. Hence with dual guitar-slinging vocalists Sœur may well be better than most.  Anya Pulver and Christina Maynard thrive on intertwined guitarwork and melodies, creating a unique brand of grungy alt-rock that's impossible to ignore. Recent live shows have proved just how well this works. Imagine a time-travelling PJ Harvey cloned herself and formed a band.
From what we've heard so far, new EP 'Fight' builds on the groundwork laid by last year's 'What Separates Us' and promises to be a more confident release. 'Track Back' is a tapestry of clean guitar grooves that turns angular when you least expect it. 'Fight' ushers in a more experimental sound with a spoken vocal over unsettling chords. While newly released 'Out Again' really stirs things up with a filthy riff that could strip paint. Sister, you're not going to want to miss this one. (IK)
'Fight' EP by Sœur is released 17th November.
Sœur links: Website | Facebook | Twitter
---
Napoleon – Epiphany
Following on from their impressive debut 'Newborn Mind', Napoleon are seeking to capitalise on their rising popularity with 'Epiphany'. A band born into the same family as Blood Youth and Neck Deep, each band containing ex-members of Climates, Napoleon have never really reached the heights of their sister bands. Focusing primarily on intricate melodies and guitar work that would leave any guitarist dumbfounded, 'Epiphany' might be the album to carry the band forward.
Moving away from a lot of their debut's -core roots, 'Epiphany' sees Napoleon trim the fat and turn to pure tech-metal. The music is as impressive as ever, and singer Wes Thompson delivers a performance to rival any of his counterparts in the scene. 'Ignite' is an excellent demonstration of this, changing pace at a rapid rate, making it a fusion of four or five different songs.
Surely ones to watch in 2019, as this album will hopefully bring the band on to the festival circuit with force. (BM)
'Epiphany' by Napoleon is released on 2nd November on Basick Records.
Napoleon links: Facebook | Twitter | Instagram
---
itoldyouiwouldeatyou – Oh Dearism
We've been keeping an eye on the multi-faceted indie-punk/emo/experimental collective known as itoldyouiwouldeatyou for quite some time. Having come into their own over the past 18 months; most notably on the 'Get Terrified' EP, they're now set to release their debut album.
'Oh Dearism' looks to build on past releases as it sees ITYIWEY expanding their musical pallet beyond the cocktail of punk, emo and math-rock. While lyrically, vocalist Joey Ashworth maturely continues to be inquisitive about a whole host of thought-provoking topics; from identity and sexuality to morality to social and political structures.
'Gold Rush' and 'Young American' hint at a set of rich, colourful and layered songs that are more than the rousing, genre-blending numbers they are on the surface. ITYIWEY are out to show why they're one of the UK's beloved and unique DIY bands, and 'Oh Dearism' is sure to be a celebratory moment for all involved. (SR)
'Oh Dearism' by itoldyouiwouldeatyou is released on 16th November on Alcopop! Records x Failure By Design Records.
itoldyouiwouldeatyou links: Facebook | Twitter | Instagram | Bandcamp
---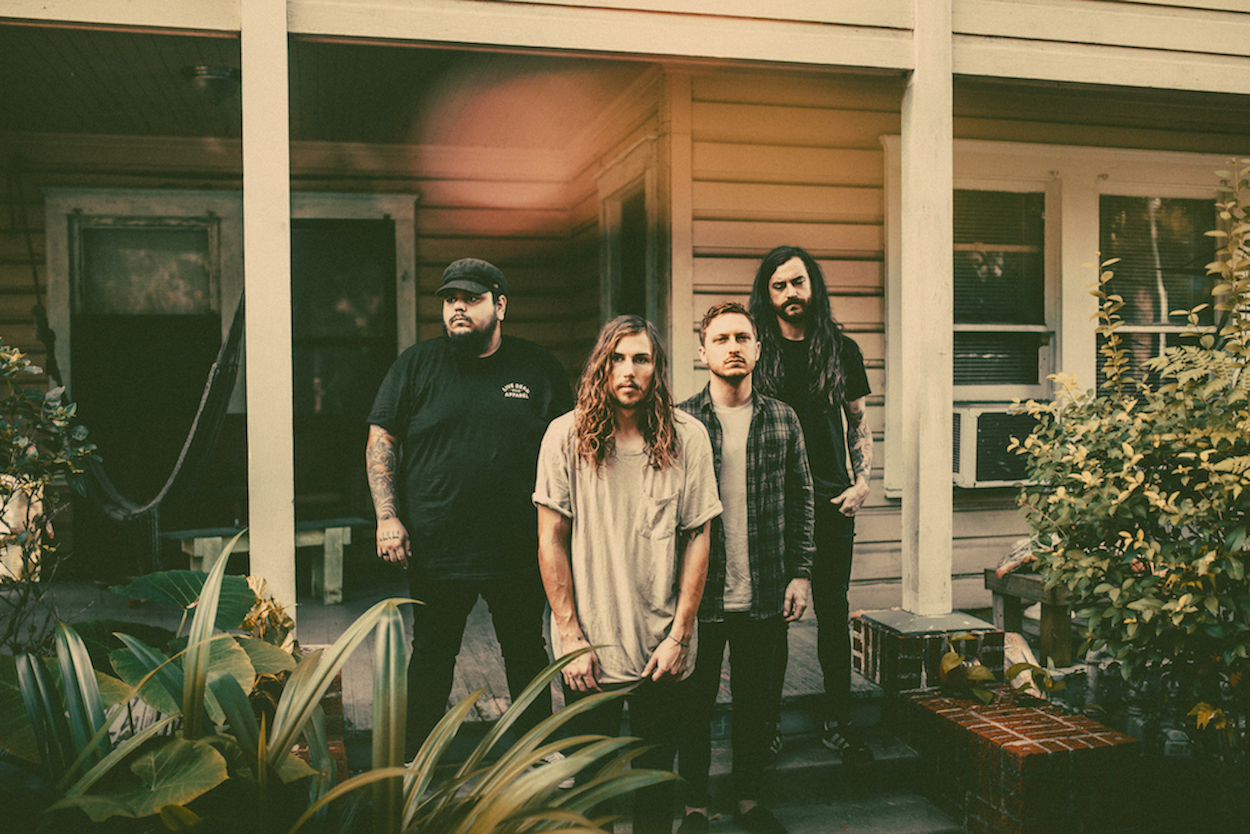 Silent Planet – When the End Began
Silent Planet have become somewhat metalcore titans in recent years. Their last two albums, the second in particular, shot them into the stratosphere of popularity, and now 'When the End Began' will hopefully secure them in the scene's orbit.
Combining prog-inspired riffs, next level lyricism, and hard hitting breakdowns, the band are out to impress again on their third album. 'Share the Body' features all of this and a soaring chorus, making it the perfect introduction to a band who will soon not need one. The song 'The New Eternity' even features citations pointing to various literary and cultural references, all weaved together succinctly subtly enough that the references may be lost without the signposts.
It's almost beyond impressive and pushes the very limits of what metalcore can be, as well as how it's presented. What 'When the End Began' is equivalent to is the 10% of your brain myth, with this album showing us Silent Planet using the full 100. (BM)
'When the End Began' by Silent Planet is released on 2nd November on UNFD/Solid State Records.
Silent Planet links: Facebook | Twitter | Instagram
---
Words by Ben Mills (BM), Edward Layland (EL), Ian Kenworthy (IK), and Sêan Reid (SR).
---
If you have enjoyed reading this article and would like to help us produce more content and promote more great new music, please consider donating to our Patreon page.