We've made it to July and in case you hadn't noticed it is, to quote KISS, 'Hotter Than Hell' outside. For some of you, this is a time of year for relaxation and drinks outside, for others, it's a time of overheating and hayfever, and for a rare few it manages to be a time for both.
But for your pals at Already Heard, it's another month of great music from some of the most cutting-edge names in rock, punk and metal music. And for July we've found a plethora of releases guaranteed to satisfy anyone looking for something more substantial than another feel-good hit of the summer.
With pop-punk records boasting melodies the size of the sun and hard rock and metal albums boasting riffs that match its heat, these are our nine must-hear releases for July 2018.

Spotify | Apple Music | YouTube | Deezer | YouTube Music
---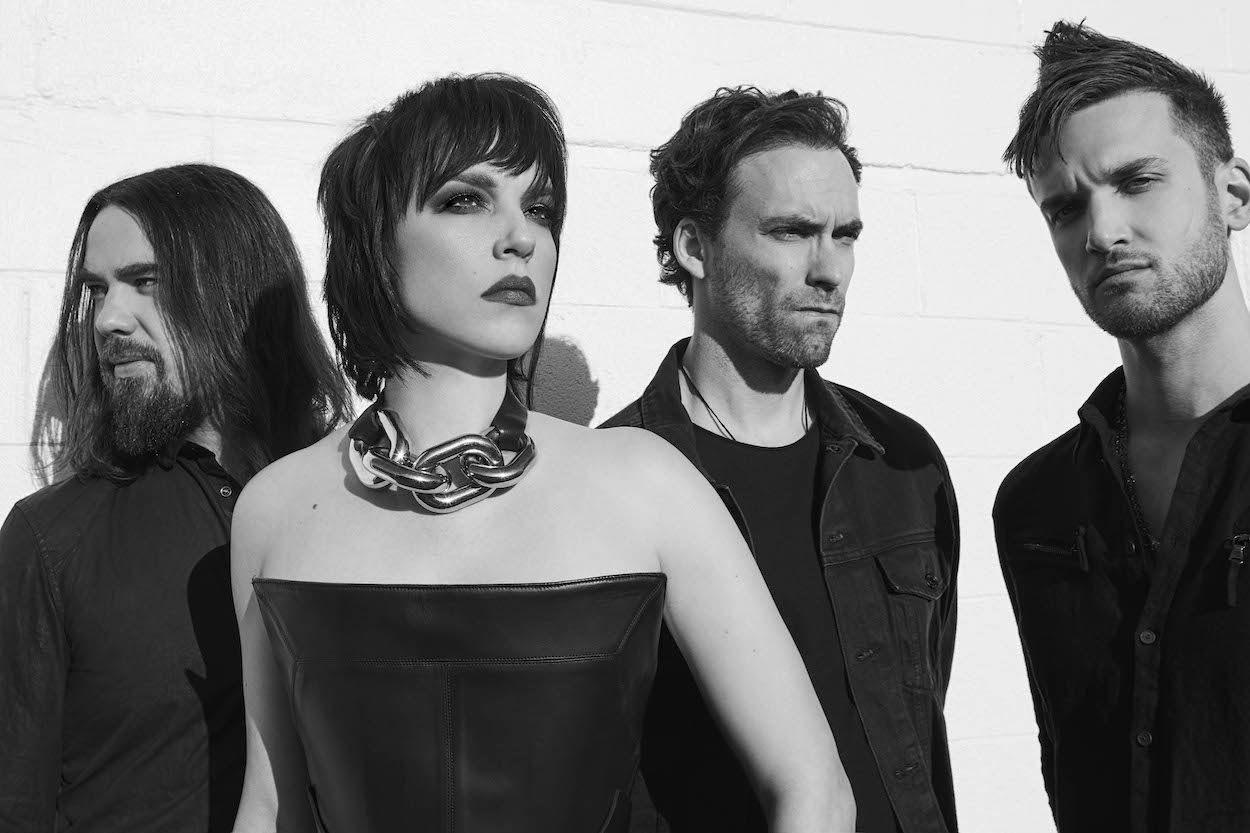 Halestorm – Vicious
Having been catapulted into the big time with 2015's radio-friendly 'Into The Wild Life', early tracks 'Uncomfortable' and 'Black Vultures' suggest a slightly heavier, if no less accessible, approach to Halestorm's upcoming fourth album, 'Vicious'. Set to hit the racks on July 27th, Lzzy Hale and co will be hoping to continue their rise up the HR/HM ladder with their well-honed, straight up hard rocking tunes, and if the teasers are anything to go by another killer record is to be expected.
'Uncomfortable' is a frantic Joan Jett-ish work out, visually as well as sonically, while the hard rock groove of 'Black Vultures' ticks all the right boxes; Lzzy's impeccable voice still about as hard rock as it comes and musically they are strong across the board. Last year's 'ReAniMate 3.0' covers EP showcased their versatility, they continue to work constantly hard on the touring front and with their crowd-pleasing, but current, profile, it is fair to expect 'Vicious' to be another firm step in the direction of world domination. (EL)
'Vicious' by Halestorm is released on 27th July on Atlantic Records.
Halestorm links: Website | Facebook | Twitter
---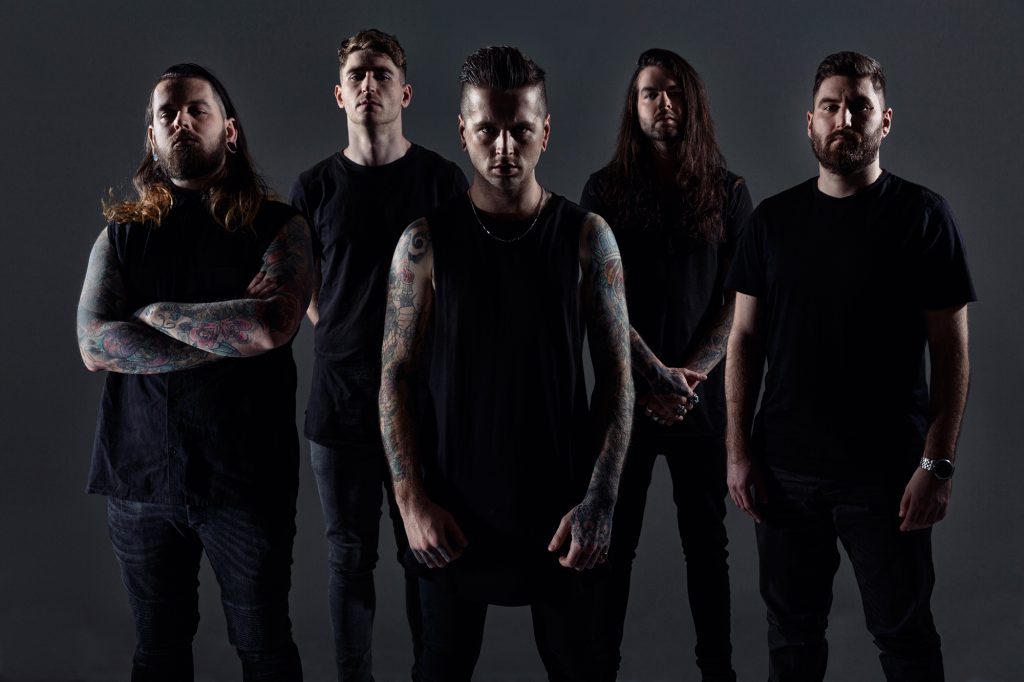 Bury Tomorrow – Black Flame
We'll be the first to admit that Bury Tomorrow are a band that work within a formula. Merging their love of metalcore, melodic death metal and soaring pop melodies into a catchy song structure has defined their four full-length albums up to this point, as it once defined many UK metalcore/post-hardcore bands. BT just happen to be a lot better working with that formula than anyone else.
Fifth album Black Flame comes after an extensive year of touring which saw the Southampton quintet play the biggest shows of their career so far, and as an album is set to keep them on that upward trajectory. Singles 'Knife of Gold' and 'Black Flame' provide punchy slabs of crisp-produced guitar served on hefty chunks of bass, while Dani Winter-Bates and Jason Cameron's vocal interplay continues to punctuate the anthemic-aggressive dynamic that punctuates the BT back catalogue.
The latter track places emphasis on pace and technicality, while the title track could be the most accessible and awe-inspiring anthem Bury Tomorrow have ever made. And on the strength of these tracks, we're set for another wholesome dose of top-standard metalcore from the genre's most consistent band. (AD)
'Black Flame' by Bury Tomorrow is released on 13th July on Music For Nations.
Bury Tomorrow links: Website | Facebook | Twitter | Instagram
---
Real Friends – Composure
In the two years since releasing 'The Home Inside Your Head,' chances to see Real Friends on these shores have been limited due to the band wanting to focus on their mental health, Most notably the well being of vocalist Dan Lambton has plagued the band due to being diagnosed with bipolar disorder.
Having taken a break to find their feet, this month sees the Illinois band return with their third album – 'Composure.' Understandably, the album's lyrical spine revolves around Lambton's issues, taking an introspective look at self-care. Yet as recent singles 'From The Outside' and 'Smiling on the Surface' show, they have far from lost the big hooks that we're used to.
The combination of bold pop-rock and emotionally mature lyrics makes for a relatable record. It's a credit to Lambton and company to provide a direct, personal narration against a backdrop of accessible instrumentation. Sad boy pop-punk has never sounded this good and honest. (SR)
'Composure' by Real Friends is released on 13th July on Fearless Records.
Real Friends links: Website | Facebook | Twitter | Instagram
---
Chelsea Grin – Eternal Nightmare
Having dropped single 'Dead Rose', Chelsea Grin have already begun to hint that their new album 'Eternal Nightmare' is going to be something a little different.
"Darker, more aggressive" promised the band in a recent statement, and that's a pretty accurate description. The music is relentlessly heavy and beautifully brutal; in your face every second, with tight breaks and gruesome screaming soaring over a thick wall of guitar noise. The Utah based deathcore legends have had a few intense line-up changes recently, going from a six-piece to a four-piece, which included gaining a new lead vocalist. That's always tough for any band but these guys have definitely bounced back with a tight and angry new sound, now with Tom Barber (formerly of Lorna Shore) as their frontman.
'Eternal Nightmare' is an epic opus of an album with some great tracks, definitely proving that Chelsea Grin still have a lot more to say, and with a full run at Warped Tour for the rest of the summer, it's going to be a busy year for them. (BS)
'Eternal Nightmare' by Chelsea Grin is released on 13th July on Rise Records.
Chelsea Grin links: Website | Facebook| Twitter | Instagram
---

Trash Boat – Crown Shyness
In the two years since releasing their debut full-length, 'Nothing I Write You Can Change What You've Been Through,' St. Albans' Trash Boat have hit the road hard. Having spent time with New Found Glory celebrating their 20th-anniversary last year, making various festival appearances along with their own headline shows, the quintet bagged themselves plenty of live experience. And now it's all being put to good use as they release their second album, 'Crown Shyness,' this month.
Produced by Andrew Wade (A Day to Remember, Neck Deep), the record sees vocalist Tobi Duncan take an inward and honest approach, taking accountability for his actions and issues. Songs such as 'Old Soul,' 'Don't Open Your Eyes,' and 'Silence,' hone in on Duncan's various issues; representing his family as best as he can, his regrets, and facing his struggles. Countered by a harder, more punk-centric sound, 'Crown Shyness' sees Trash Boat finding their feet, embracing the dark and pushing towards the light with conviction.
'Crown Shyness' by Trash Boat is released on 22nd July on Hopeless Records.
Trash Boat links: Website | Facebook | Twitter | Instagram
---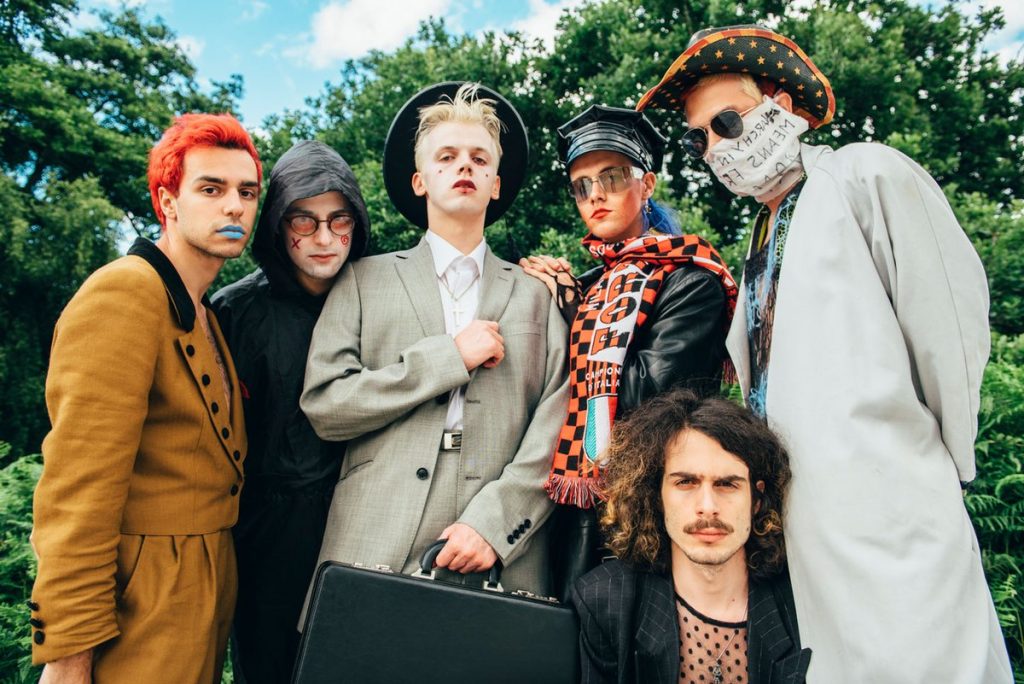 HMLTD – Hate Music Last Time Delete EP
Less of a band, and more a living breathing art project, HMLTD revel in the beauty of the ugly side of human nature. From their lyrical themes depicted in singles 'Stained', 'To the Door' and 'Satan, Luella and I', to the their garish outfit and makeup combinations, combining mismatched makeup colours with thrift store clothing, the London sextet are a breath of fresh air who reject their clean-cut contemporaries and proclaim that everyone is a little stained.
After their singles which tossed shades of Spaghetti Western soundtracks, glam rock, contemporary hip-hop and The Stooges at a blank canvas and made a portrait of pop chaos, debut EP 'Hate Music Last Time Delete' aims at a more grandiose sound for HMLTD. Lead single 'Pictures of You' is a mastercraft of slick noir pop, incorporating trap beats and silk synthesiser backdrops to build up tension before it's chorus releases it.
Addressing the topic of deepfaking in its lyrics and music video, a practice of facial manipulation often used to create fake sex videos, it's a song that tackles less discussed societal issues that have still impacted many peoples' lives. But it's one of the many topics that HMLTD shine a light to, and 'Hate Music Last Time Delete' is set to be a massive statement for this band and what they stand for. (AD)
'Hate Music Last Time Delete' EP by HMLTD is released on July 6th on RCA Records.
HMLTD links: Website | Facebook| Twitter
---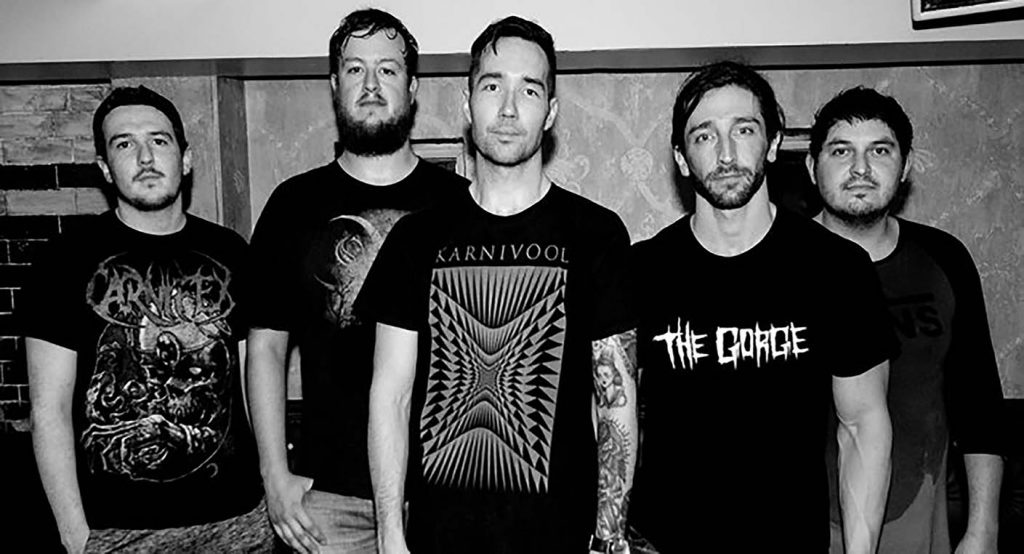 Frontierer – Unloved
Scottish-American quintet Frontierer easily released one of the best underground metal albums of 2016 with debut full-length 'Orange Mathematics'. It dealt exclusively in choppy rhythm sections, unpredictable song structures and space-age sonic production that felt less like the product of a band and more like a precision-perfect pummeling from an attack robot.
The 27th sees the release of the mathcore stars' second full length 'Unloved', which promises to pick straight up where 'Orange Mathematics' left off. Lead singles 'Tumoric' and 'Glitcher' explodes into life like a nail bomb of assorted metal riffs guaranteed to leave listeners in an intense headrush before immediately pressing play again to try and analyse what they've just been struck by.
[bandcamp width=100% height=120 album=768176217 size=large bgcol=ffffff linkcol=0687f5 tracklist=false artwork=small]
Frontierer are one of those few bands with as much appeal to hardcore fans looking for a fistful of brutality to throwdown to as they are to avid tech-metal fans, as the variation of rhythm and structure is incredibly thought-provoking. Plus guest appearances from Justine Jones and Sammy Urwin of Employed to Serve and Michael Daffener and Greg Kubacki of Car Bomb prove 'Unloved' is on level with some of the best challenging albums in contemporary metal. (AD)
'Unloved' by Frontierer is released on July 27th.
Frontierer links: Facebook | Twitter | Bandcamp
---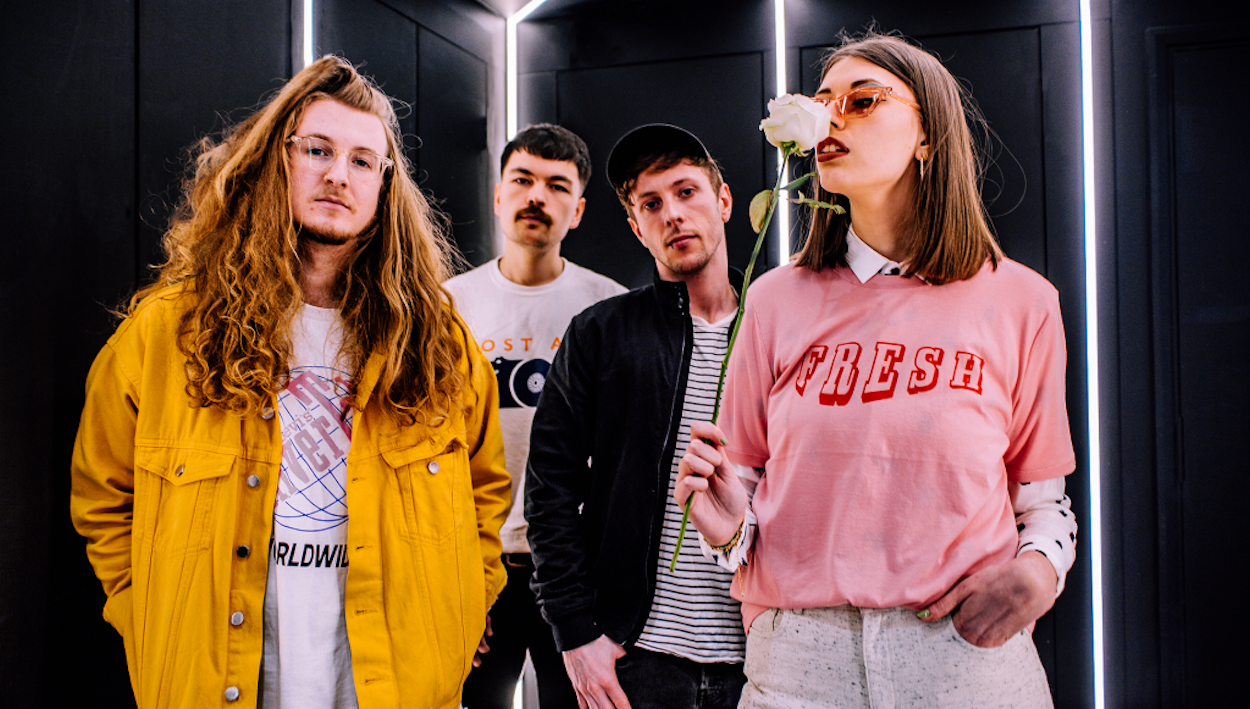 Orchards – Losers/Lovers EP
Brighton-based quartet Orchards have been on many people's radar for the best part of a year. Through a steady stream of singles alongside festival and touring spots, many have fallen for their brand of alt-pop and it's easy to see why.
Debut EP, 'Losers/Lovers,' is a charming, infectious mix of summery pop with hints of math-rock and indie. Alongside the insatiable and soulful vocal prowess of Lucy Evers is a radiant, feelgood sound courtesy of guitarist Sam Rushton and groove-filled rhythm pairing of drummer Will Lee-Lewis and bassist Dan Fane.
'Losers/Lovers' mix of old singles, 'Honey,' 'Peggy' and 'Darling' alongside new cuts such as 'Luv You 2' and 'Double Vision,' makes for a noteworthy introduction to Orchards. Don't be surprised if this becomes your soundtrack to the summer. (SR)
'Losers/Lovers' by Orchards is released on 6th July on Big Scary Monsters Records.
Orchards links: Facebook | Twitter | Bandcamp
---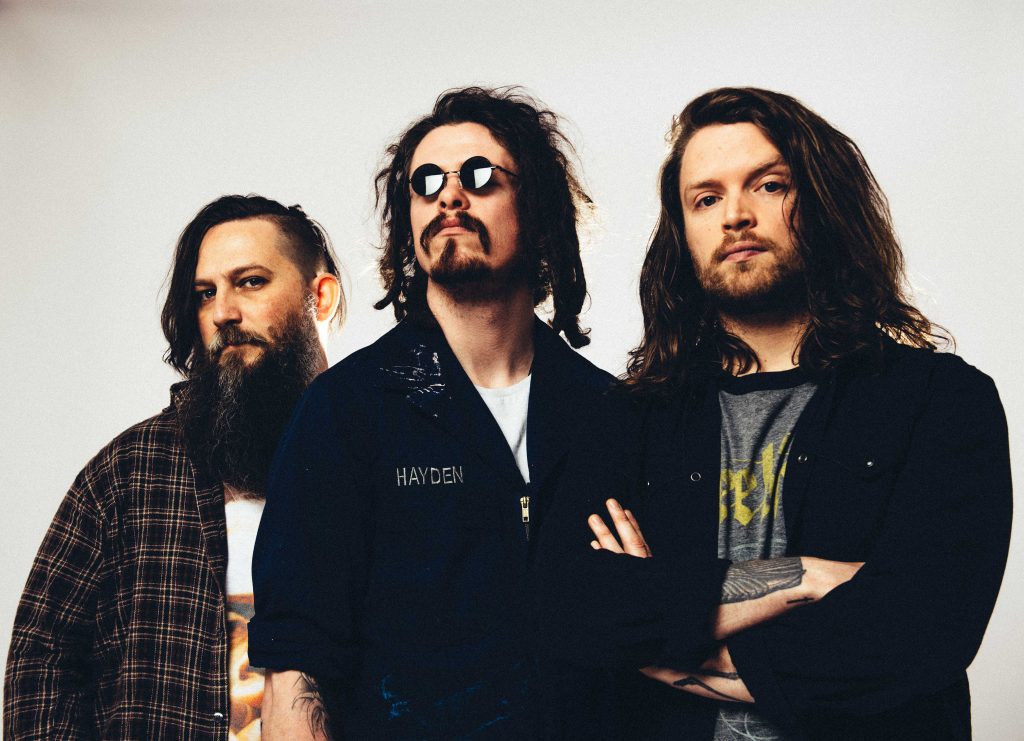 LTNT EP – Yode EP
LTNT may be mostly active within London's underground hard rock community, but their sound is one that any fan of heavy riffs should be rallying behind. Their debut full-length 'Rank' was a firm highlight of 2016's rock releases. It the soaring vocal melodies of Soundgarden with the thick slabs of grooves that recall fond melodies of Helmet and old Biffy Clyro before tying it together with a frantic energy that holds its own with any hardcore band.
'Yode' is the first slice of new music from LTNT since that album, and it promises to be another hefty dose of tower sized slabs of swaggering guitar lines. Lead single 'Happy Days' is delivered with an embittered cynicism in the vocal drawl of frontman Liam Lever whose snarls of 'Being comfortable is enough to get depressed about' displays a disdain for the complacency of people surrounding him on a day-to-day basis.
And LTNT are far from complacent in their songwriting. As a single, 'Happy Days' never dips in tension for adrenaline, and just as it seems like it will drop out, the band introduce a new riff or patch of synthesiser to keep you hooked. And 'Yode' is guaranteed to deliver these knockout surprises in doses. (AD)
'Yode' EP by LTNT is released on 13th July.
LTNT links: Website | Facebook | Twitter
---
Words by Edward Layland (EL), Andrew Davidson (AD), Becton Simpson (BS) and Sêan Reid (SR)