With festival season right around the corner, April is a hectic month for releases, and that's not including those announced for Record Store Day. Nevertheless, there is a whole host noteworthy albums and EP's set to be released in the coming weeks.
We'll admit when it came to picking out this month's "must-hear" releases, we were overwhelmed. However, the AH team soldiered through and has selected eight releases you need to hear this month.

Follow us on Spotify for more playlists.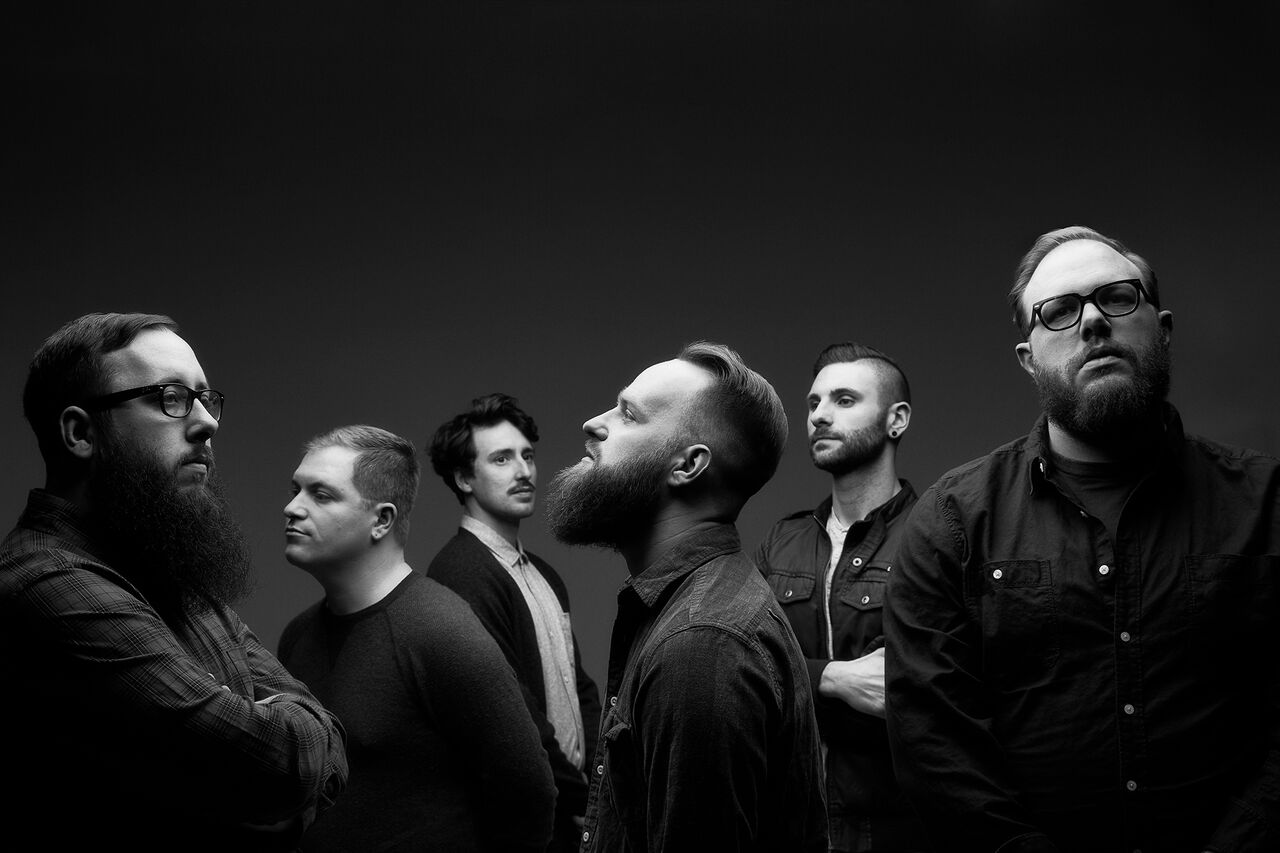 The Wonder Years – Sister Cities
With 2015's 'No Closer To Heaven', Philadelphian favourites The Wonder Years continued their transition away from their pop-punk origins. Now three years on, they've returned with its follow-up. Entitled 'Sister Cities', it sees the sextet evolve from heart-on-sleeve pop-punk leaders to a weathered and layered rock band.
Threaded together with songs about hope and disconnectivity, Dan Campbell's emotive outpouring brings a sense of familiarity to proceedings. It's a statement that is supported by its title track; soaring with energy and an addictive hook for a chorus. Whereas 'Pyramids of Salt' teases the more considered direction the album occasionally takes. With its mournful keys, shining guitar melody and slow, tribal-like beat, it allows Campbell's words full of guilt and regret take centre stage.

For those who have joined The Wonder Years on their journey so far, be prepared to embrace a collection of deep and absorbing songs. (SR)
'Sister Cities' by The Wonder Years is released on 6th April on Hopeless Records.
The Wonder Years links: Website|Facebook|Twitter|Instagram
MøL – Jord
If you're looking for a band to fill the void of Oathbreaker or Deafhaven, then MøL are here to save the day. This month the Danish group unleash 'Jord', their debut full-length. Combining scathing black metal with atmospheric shoegaze (or just "blackgaze") 'Jord' is a 42-minute thrill ride that is cathartic and heavy in equal measure.
Leadoff single, 'Penumbra', captures what MøL are all about; venomous raging blasts before momentarily settling with distant, reverb guitars, only for one final wretched cloud to rear its bleak head at the end. While 'Bruma' hints at MøL's more textured side as relentless pounding drums, scaling guitars compliment Kim Song-Sternkopf's deafening screams.

Throughout, the use of light, ethereal instrumentation is brief yet is absolutely effective. It adds to the journey of soundscapes and emotions that MøL has produced. Don't be surprised to hear a lot about 'Jord' in the coming weeks. (SR)
'Jord' by MøL is released on 13th April on Holy Roar Records.
MøL links: Facebook|Twitter|Instagram
War on Women – Capture the Flag
War on Women's 2015 self-titled debut is one of the most striking feminist punk albums of the decade, born out of frustration as frontwoman Shawna Potter confronted listeners directly with lyrics campaigning for safe abortion, discussing the abusive comments men left on their YouTube videos and lamenting the desperate state many women find themselves in, in an American society that still wants women to be seen and not heard.
In 2018, the political and societal turmoil that has emerged in the post Trump-administration has brought with it a paradigm shift in feminist campaigning, particularly in its involvement from young people from all backgrounds. And in times like this, War On Women's second full-length 'Capture the Flag' is an energetic rallying call for anyone who feels unsafe being out in public just because of who they are. Lead single, 'YDTMHTL' offers an empowering message defying any criticisms women are offered about their day-to-day appearance, offered through punchy punk riffs and slabs of frantic melody.
With tracks like 'Predator in Chief' and 'Dick Pics', 'Capture the Flag' is War on Women's continued defiance against a society that would rather see them shut their mouths. Things may have gotten worse since 2015, but War on Women will have a much bigger crowd rallying behind them this time as well. (AD)
'Capture the Flag' by War on Women is released on 13th April on Bridge Nine Records.
War on Women links: Facebook|Twitter|Bandcamp
Palm Reader – Braille
When Nottingham-based quintet Palm Reader released their debut full-length 'Bad Weather' in 2013, they found themselves misfits of their scene, too intense for their contemporaries who were busy ripping off Gallows or Asking Alexandria for a living. In 2018, they return with their third album 'Braille' now as figureheads of a scene where bands like Black Peaks and Employed to Serve can innovate and inspire scores of hardcore kids and metalheads.

'Braille' is a more confident and expansive effort than we've known from Palm Reader so far, as the band channel their energy from writing dense and technical hardcore to more atmospheric and fluid prog metal territory, as they channel their influences from Mastodon and Cult of Luna to create gripping musical passages built on delicate lead guitar melodies and more clean singing from frontman Josh McKeown, while tracks such as 'Swarm' and 'Like a Wave' prove their angular HC roots are still intact here.
This is a significant step-up from a band who were already light years ahead of those around them. Make sure you catch Palm Reader on tour with Rolo Tomassi and embrace this record with open arms. (AD)
'Braille' by Palm Reader is released on 6th April on Silent Cult Records.
Palm Reader links: Facebook|Twitter|Bandcamp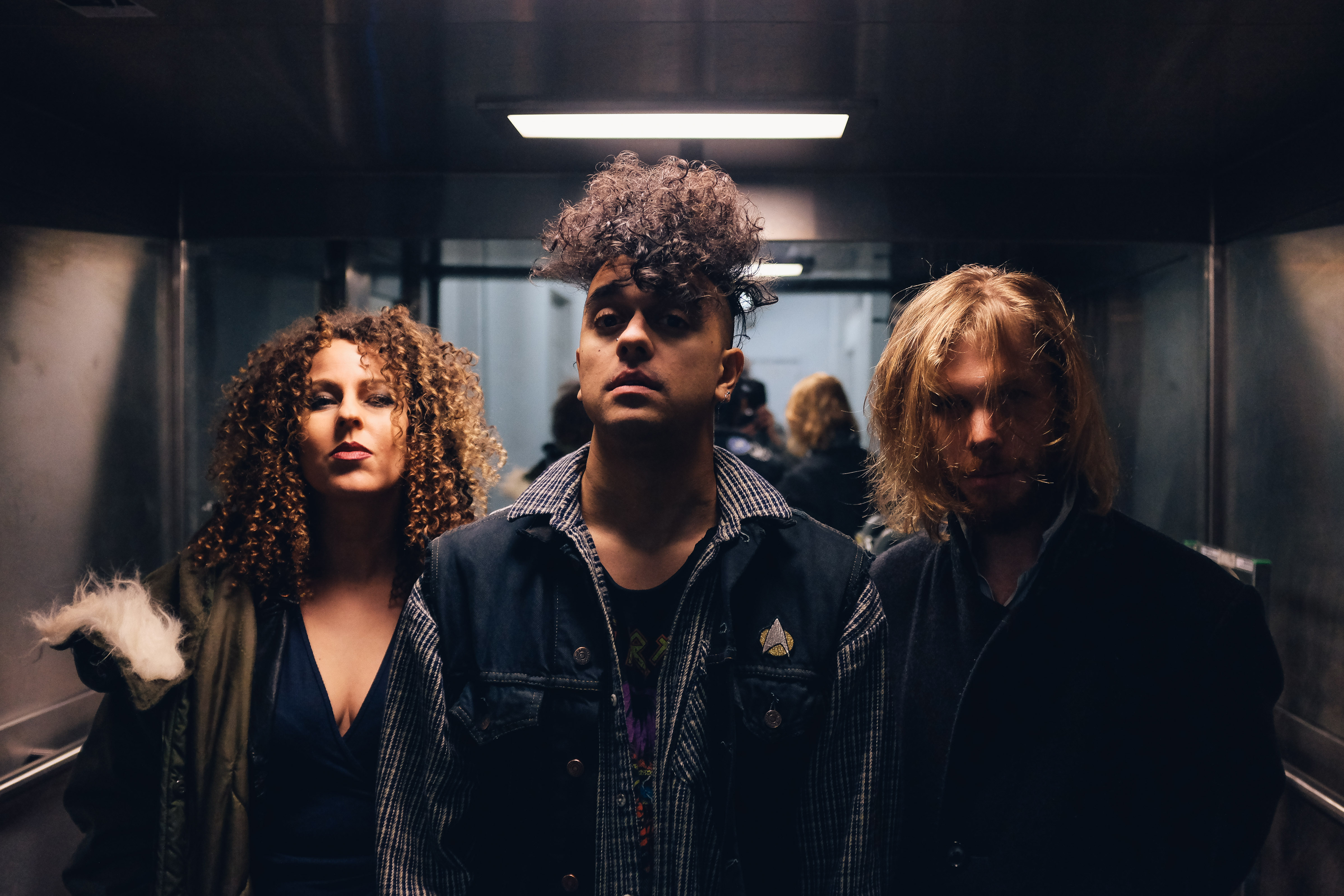 The Kenneths – Ex EP
Across the space of three EPs 'It's the Kenneths', 'E', and 'Double N', London trio The Kenneths have demonstrated their craft for simple, hooky rock songs played with razor-sharp riffs and enough hissing feedback to make sonic walls with notes only dogs can hear. And with support spots for Descendents, Less Than Jake and Yellowcard under the belts, they've won over some very reputable company in the past.
Their latest EP 'Ex' is a continuation of 'Songs about shit love and mediocre love' as the band like to describe their output up to this point. With drummer Aicha taking up lead vocals for single 'Favourite Ex', the band switch things up from their regular band arrangement to stunning results. The song rushes out the speakers with a playful spirit and sugar sweet guitar melodies. With refrains of 'You know who I wanna impress/You know who I wanna undress?' in reference to the 'favourite ex', the band revel in the complications of past relationships with a massive grin on their faces throughout.

Some may consider The Kenneths style formulaic and juvenile, but then so were The Ramones and you're not going to tell us what they did was wrong. And on 'Ex', The Kenneths will generate steam heat from anyone who listens to it. (AD)
'Ex' by The Kenneths is released on 20th April on Kenneths Records.
The Kenneths links: Website|Facebook|Twitter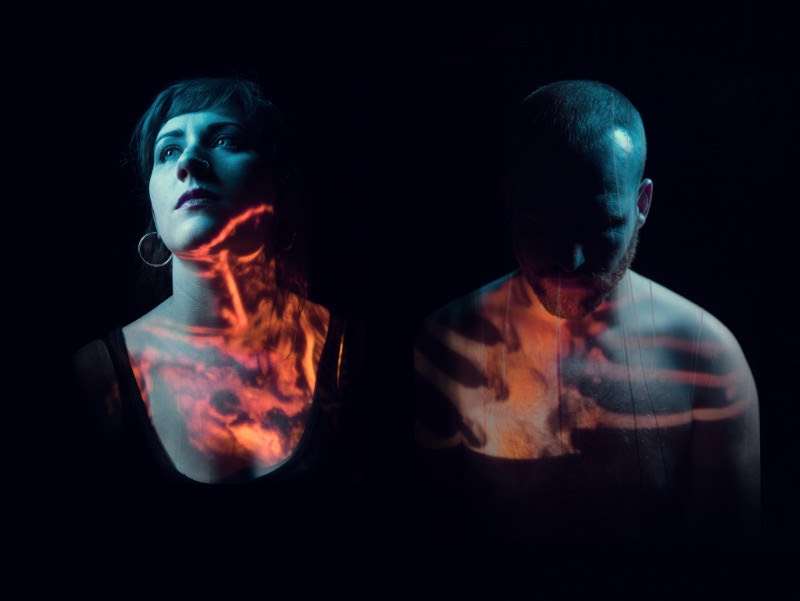 The Hyena Kill – Spun EP
Made up of vocalist/guitarist Steven Dobb and drummer Lorna Blundell, Manchester's The Hyena Kill have become underground icons throughout the North England hard rock touring circuit. In that space of time they've also managed to tour throughout Europe, supported everyone from Arcane Roots to Fu Manchu, and also released an impressive back catalogue in the form of debut album 'Atomised' and singles 'Red' 'Crosses' and 'Still Sick'.
On their new EP 'Spun' Dobb and Blundell aim for a deeper emotional sensibility in their songwriting while improving on their musicianship as a two-piece. Lead single 'Exist Mask' demonstrates their heightened ambition, filled with constant switches in pace and rhythm, which leaves listeners clinging on to Dobb's every last word in his cold tale of a lover's suicide, while the frantic scream-dominated 'Panic Womb' is pure moshing fuel for the intimate sized venues they've been playing up to now.
Fans of Deftones will admire the massive sonic walls of delay-heavy riffs that dominate the sound of 'Spun', while the adventurous and unpredictable turns the EP takes makes The Hyena Kill an unmissable band for anyone who doesn't want their rock served straightforward. (AD)
'Spun' by The Hyena Kill is released on 23rd April on APF Records.
The Hyena Kill links: Website|Facebook|Twitter
Haggard Cat – Challenger
We all ushered a collective 'AW, WHAT?' when we found out that Nottingham noisemakers Heck's performance at ArcTanGent last year was to be their final show. With a legacy that spawned from their destructive live shows and solidified itself through their ambitious opera of chaos on 'Instructions', they've left a dent in the British heavy landscape that hasn't been levelled out since.
With their new two-piece Haggard Cat, former Heck men Tom Marsh and Matt Reynolds aren't here to recreate the discombobulating hardcore of their former project. But the energy and volatility is still present across their debut full length 'Challenger', which lunges catchy riffs and groovy drum beats a la Death From Above 1979 at listeners with the force of clay pigeons coming out a trap. And whether it's these songs come in the form of light-brigade charge 'Grave Digger' or the Southern-American groove of 'The Legend', there's a rawness to these tracks that swarms listeners like they're sat in the middle of the pair as they jam out.
Ultimately, this makes 'Challenger' a fun album to listen to and makes Haggard Cat sound like they're having the time of their lives as they play this music. Combining swagger with screwball guitars, Marsh and Reynolds are an unstoppable force once again. (AD)
'Challenger' by Haggard Cat is released on April 20th on Earache Records.
Haggard Cat links: Website|Facebook|Twitter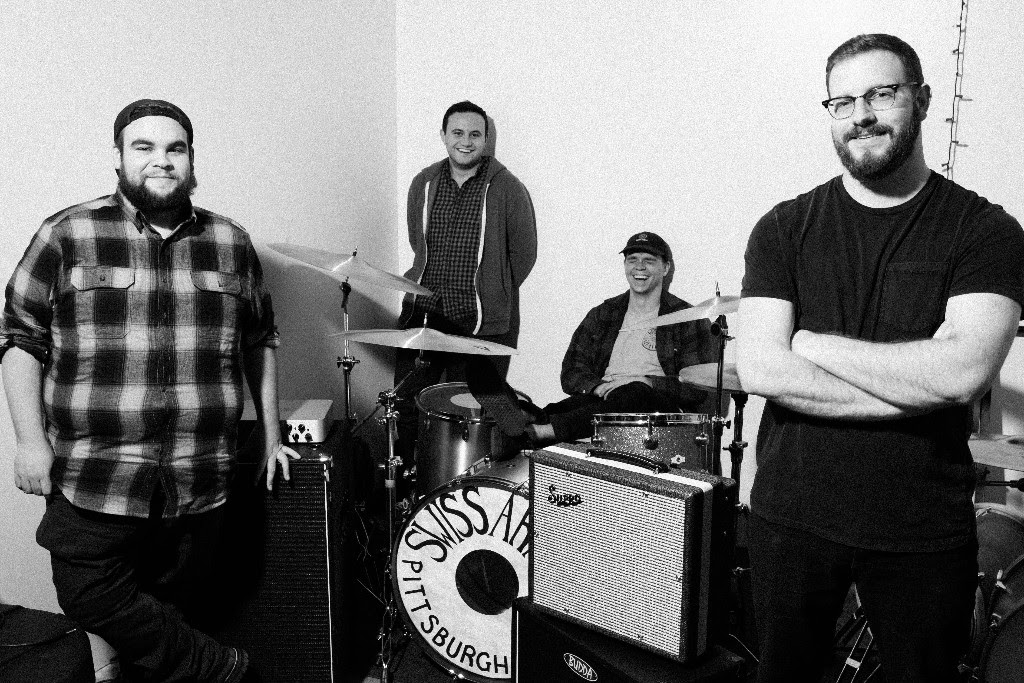 Swiss Army – Paris Mountain
Cross-pollination in music is nothing new; the constant reinvention and borrowing of ideas helping to break new ground as markets get increasingly saturated. One band drawing on disparate influences to take indie-rock new and interesting places is Pittsburgh's Swiss Army.
Newly signed to A-F – who've already had a hand in Spanish Love Songs' killer 'Schmaltz' this year – Swiss Army combine the riff-heavy pop nous of Rozwell Kid with the lyrical introspection of Into It Over It to great effect on 'Paris Mountain'. The result is an indie-rock album that is unashamed to embrace big hooks and melodies, but which will ruminate long after it has finished as it shines a light on some weighty lyrical topics.
Indie-rock is a crowded place at the moment, but such musicality – not to mention song-writing craft – should ensure Swiss Army are well-placed to stand apart from the pack. (RM)
'Paris Mountain' by Swiss Army is released on 27th April on A-F Records.
Swiss Army links: Facebook|Bandcamp
Words by Sêan Reid (SR), Andrew Davidson (AD), and Rob Mair (RM).