After an overwhelming April, you'd think that new music releases would be thin on the ground but you'd be wrong. As the festival season starts to rev up, May sees heavyweights such as Five Finger Death Punch, Shinedown, At The Gates, Burn The Priest (Lamb of God) returning with major releases. Add the likes of The Word Alive, The Front Bottoms, Quiet Slang (aka Beach Slang) and the solo debut from Jonathan Davis to that list, you've left with a promising month of new music.
Nevertheless, we've picked out six releases that you can't avoid to ignore this month. As always, it's a mixed bag of much-anticipated returns and highly promising debuts. Read on to find out what is Already Heard's six "must-hear" records for May 2018.

Follow us on Spotify for more playlists.
---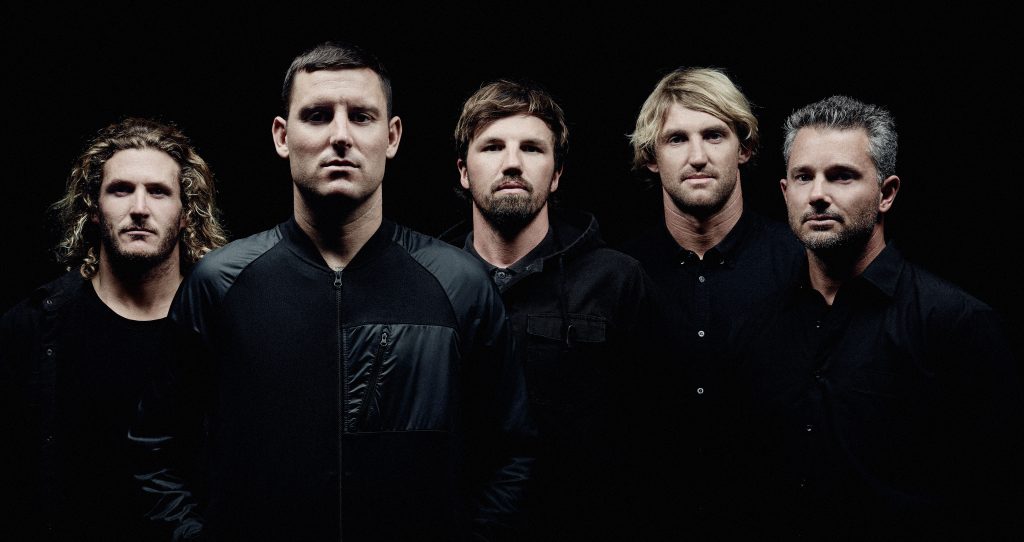 Parkway Drive – Reverence
On Saturday 9th June, Parkway Drive will headline the Zippo Encore Stage at Download Festival. The majority of festival punters will be watching Guns N' Roses on the main stage and they'll likely be a plethora of elder attendees who'll claim that any band that formed after 1989 isn't capable of releasing a good metal album. But those people don't know what's good for them, because the masters of Byron Bay will be on that stage knocking crowds dead with tracks from 'Reverence', the most vital heavy metal album of the decade.
While 2015's 'Ire' signalled that Parkway were making that move to the more anthemic side of their songwriting, tracks like 'Vice Grip' and 'Writings on the Wall' were the quintet's chance to test the waters with recording music outside of the red-blooded metalcore they'd perfected on 'Horizons' and 'Deep Blue'. On 'Reverence', their confidence in making big songs has been realised, as evidenced through the skyscraper choruses of singles 'The Void' and 'Prey', performed with a firm assurance from the band and a more dynamic vocal performance from frontman Winston McCall.
Packed with dual-guitar wielding, lashings of grooves on and bursts of savage adrenaline on tracks like 'Wishing Wells' and 'I Hope You Rot', 'Reverence' is Parkway at their biggest without neglecting the hardcore intensity that got them here in the first place. And with each track providing new surprises, it's an album that rewards listeners with repeated listens. It's the finest hour for Parkway Drive and for modern heavy metal. (AD)
'Reverence' by Parkway Drive is released on 4th May on Epitaph Records.
Parkway Drive links: Website | Facebook | Twitter
---

Bleeding Through – Love Will Kill All
Despite casting a formidable reputation throughout the 2000s for their eclectic take on the metalcore subgenre and intense live shows, Orange County sextet Bleeding Through are rarely hailed as significant innovators within the scene, in spite of timeless records 'This is Love, This is Murderous' and 'The Truth' seamlessly merging hardcore, extreme metal and well placed electronic and symphonic backdrops. Their influence can be spotted in everyone from Motionless in White to Code Orange.
Their first new music since 2012's 'The Great Fire' and the band's subsequent split, 'Love Will Kill All' is set to be a return to Bleeding Through's well-established metallic hardcore with a touch of theatrics to keep listeners enthralled. Lead single 'Set Me Free' ignites with the hallmarks of the band's songwriting, with rapid-fire blast beats, thick slabs of down-tuned chugging and a vocal performance from Brandan Schiepatti as red hot as it was in 2003. Boasting a crisper modern production courtesy of their signing with SharpTone Records, it also boasts a vibrancy that hits as hard as any group in the resurrection of genuinely brutal metalcore bands.
While Bleeding Through have done more than enough to prove their worth with an indestructible back catalogue of savage anthems, seeing how 'Love Will Kill All' will fit them into a climate where many bands they directly inspired are now calling the shots is an exciting prospect. And if they want to hit up the UK for some shows while they're at it, we'll be up front for the occasion. (AD)
'Love Will Kill All' by Bleeding Through is released on 25th May on SharpTone Records.
Bleeding Through links: Facebook | Twitter | Instagram
---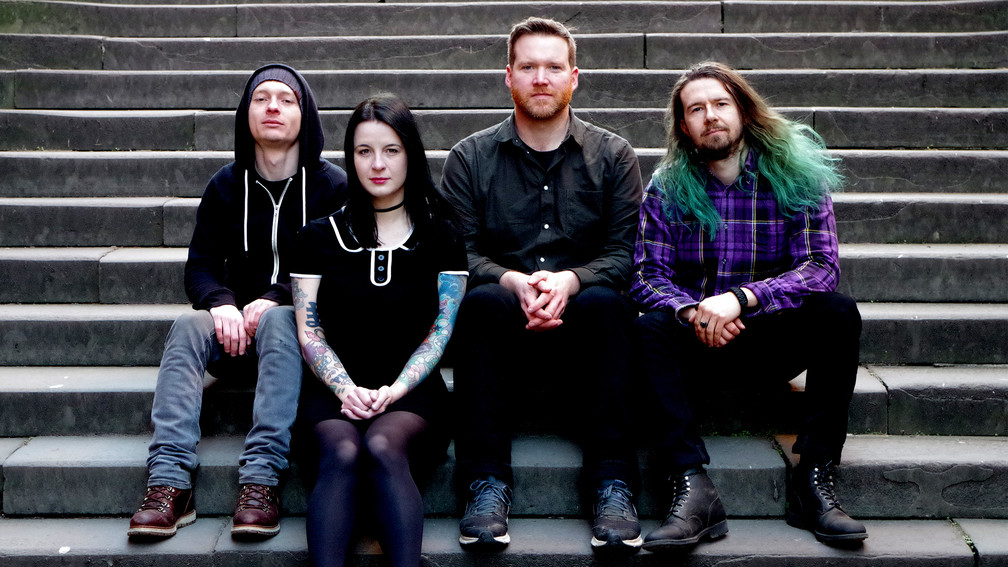 Svalbard – It's Hard to Have Hope
Since smashing head first onto the UK's hardcore underground with their split EP with Pariso, Bristol quartet Svalbard have stunned listeners with their imposing and emotional brand of metal. Through a number of EPs and debut full-length, 'One Day All This Will End', they've created their own approach built on a love of atmospheric black metal and the physicality of chaotic hardcore.
Their second full-length album 'It's Hard to Have Hope' aims for a bigger sound without abandoning the volatile nature their songs thrive on. As exhibited by singles 'Unpaid Intern', 'Revenge Porn' and 'For the Sake of Breed', their sorrowful soundscaping is intensified by the addition of string quartet backdrops, complimenting the uncaged-animal turbulence of the band's performance without becoming cheesy.
https://youtu.be/JSomlCJliSY
Lyrically, 'It's Hard to Have Hope' is a hotbed of varying topics and issues rarely touched by other songwriters in the heavy genre. Sexual assault, casual misogyny, exploitation of interns and the cruel nature of breeding designer dogs are all themes on Svalbard's mind, and lead singer Serena Cherry touches on them all with utmost conviction and uncompromising indignation. (AD)
'It's Hard to Have Hope' by Svalbard is released on 25th May on Holy Roar Records.
Svalbard links: Facebook | Twitter | Bandcamp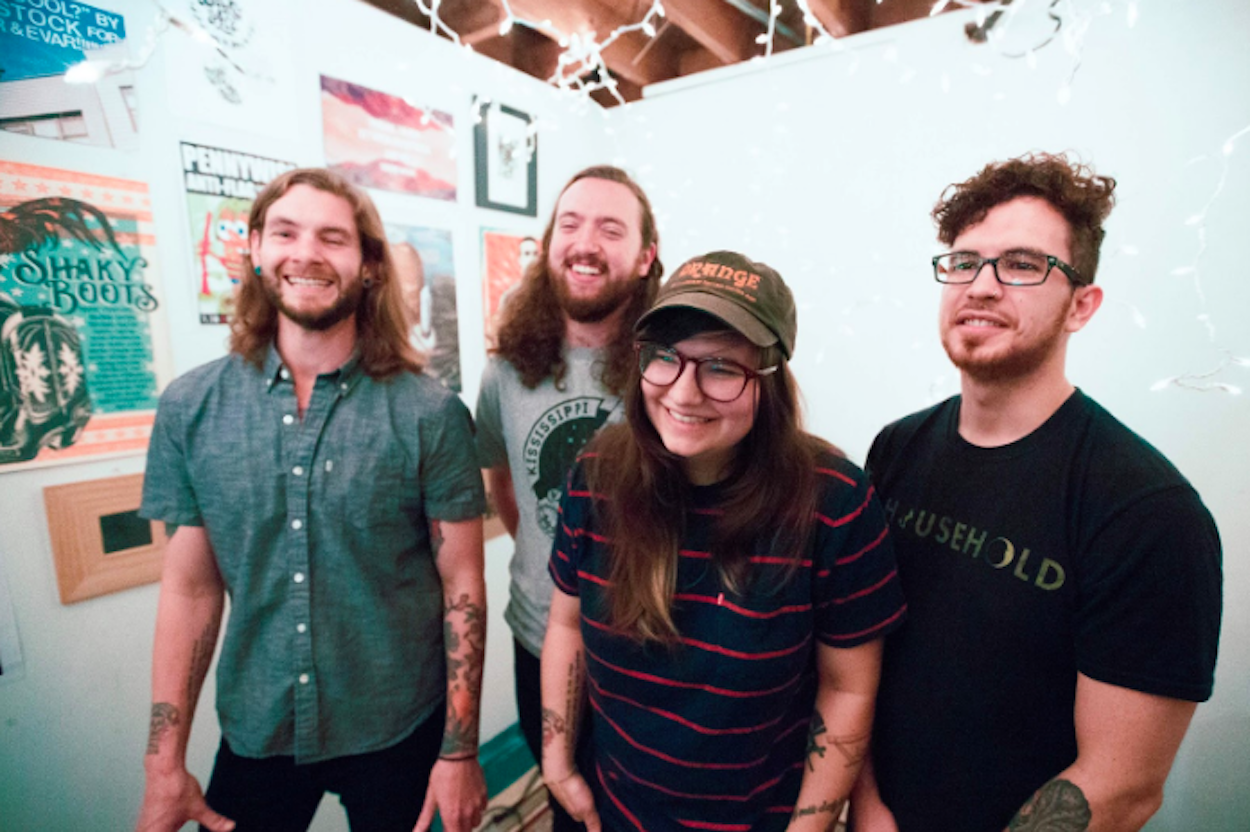 Worlds Greatest Dad – get well soon
There's an admirable quality to bands who show self-awareness and aren't afraid to be open as possible. Atlanta's worlds greatest dad execute with precision on their debut album – 'get well soon'.
Over the course of its 11 songs, Maddie Duncan intimately sings about her personal experience of relationship woes, mental health struggles and the uncertain future while being in her mid-20s. Countered by emotive indie rock, songs such as 'laughing (while you're smiling)' and 'motions' have an infectious quality.
While Duncan's lyrics are spurred on by her own experiences, 'get well soon' is littered with reliability. 'a song for mogis' reflects on going through a quarter-life crisis, the unhealthy addiction to looking at her phone, and if she didn't have a dog, she'd call it quits. Yet despite admitting to her faults, 'get well soon' allows Maddie to be honest with herself and listeners with the outcome being one of acceptance.
Threaded together by a poppier exterior, 'get well soon' could be one of 2018's hidden gems. Its pre-summer arrival means it could well be your soundtrack for the coming months. Self-loathing has never sounded so good. (SR)
'get well soon' by worlds greatest dad is released on 11th May on Deep Rest Records.
worlds greatest dad links: Facebook | Twitter | Instagram | Bandcamp
---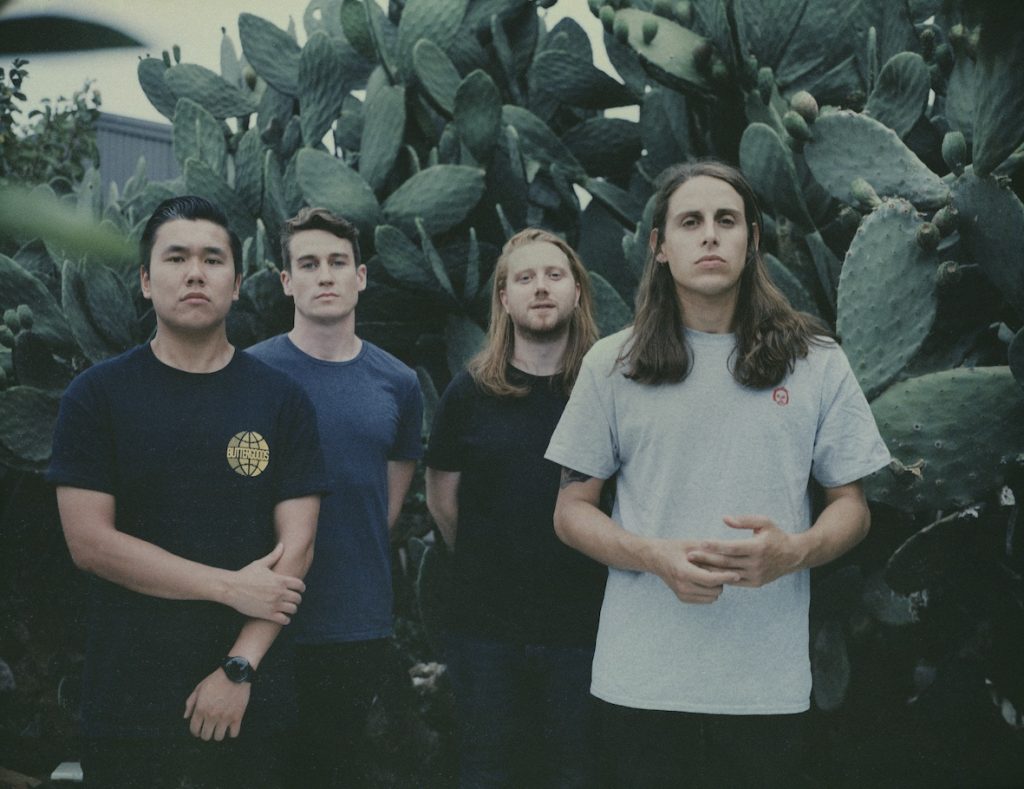 Slowly Slowly – St. Leonards
The old adage says that good things come to those who wait, and it's ideal that Melbourne quartet Slowly Slowly have lived by to the point that it inspires their name. Having spent their first five years making a name for themselves with a string of singles and their self-released mini-album 'Chamomile', their signing to UNFD and the impending release of debut full-length 'St. Leonards' is guaranteed to make them a wider reputation outside of Oz.
'St. Leonards' is an album that constantly balances itself on that sweet spot that seamlessly melds the youthful energy of pop punk and delicate craft of post-rock. The result is vibrant emotionally textured tracks that use vocal harmonies, reverb drum effects and ambient backdrops performed via power chord batterings and urgent vocal delivery by frontman Ben Stewart.
Packed with observational and anecdotal lyrics about the world he lives in, the people in his world and how he relates to all of it, 'St. Leonards' provides a slice-of-life snapshot of Stewart. Sometimes it's a little schmaltzy, but the endearment of his overthinking is often the catalyst of Slowly Slowly's radiant energy. It's a record with a tonne of heart, and if the making of this record went as slowly as their creators' name, it was worth the wait. (AD)
'St. Leonards' by Slowly Slowly is released on 11th May on UNFD.
Slowly Slowly links: Facebook | Twitter | Bandcamp
---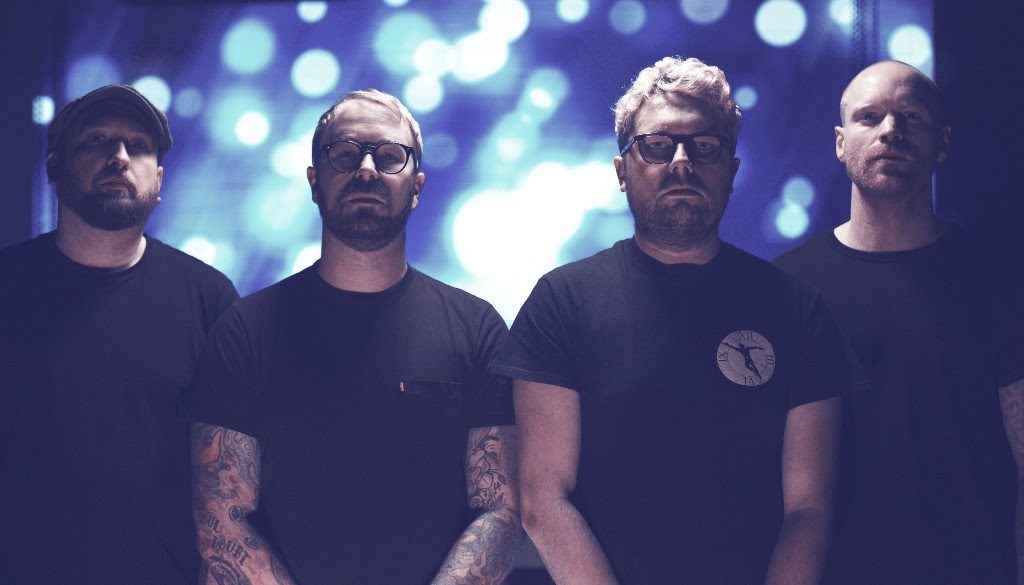 blanket – How To Let Go
Just over 12 months ago, blanket made their arrival with their stunning debut EP, 'Our Brief Encounters'. Drenched in cinematic post-rock, it provided a blissful canvas for the North West quartet to expand on, both in sound and vision. Now having inked a deal with Sony's revived Music For Nations label (Bury Tomorrow, Astroid Boys), blanket are set to return with their debut album – 'How To Let Go'.
At the core of blanket's craft is a movie soundtrack-like mindset. It's one that takes listeners on an audio journey of engaging instrumentation, with an emotional thread weaving its way through over the course of 55 minutes. One moment they fill you with euphoria and optimism, and the next leave you feeling down and reflective. Although at times they can sound ambitious, yet as leadoff single 'Worlds Collide' shows, they execute it with precision.
blanket's broad and ever-expanding brand of ambience is complemented by equally compelling visuals. They recently debuted a short documentary called 'Fragments Of A Dream' soundtracked by excerpts and tracks from the album. When combined together, 'How To Let Go' is sure to be an enthralling, thought-provoking experience. We can't wait to let go and escape into comforting sounds of blanket. (SR)
'How To Let Go' by blanket is released on 18th May on Music For Nations.
blanket links: Facebook | Twitter | Instagram | Bandcamp
Words by Andy Davidson (AD) and Sêan Reid (SR).
---
If you have enjoyed reading this article and would like to help us produce more content and promote more great new music, please consider donating to our Patreon page.