Happy New Year, everyone! We hope you all had a great holiday season and ate as much food as we did over the last few weeks. 2019 is already looking promising for as much stonking new music as 2018, and that all starts with January, which features new releases from FIDLAR, Fever 333, Taking Back Sunday, and the juggernauts in Bring Me the Horizon. So get the first scoop on all these new releases with Already Heard's five must-hear releases for January 2019!
---

Follow us on Spotify for more playlists.
---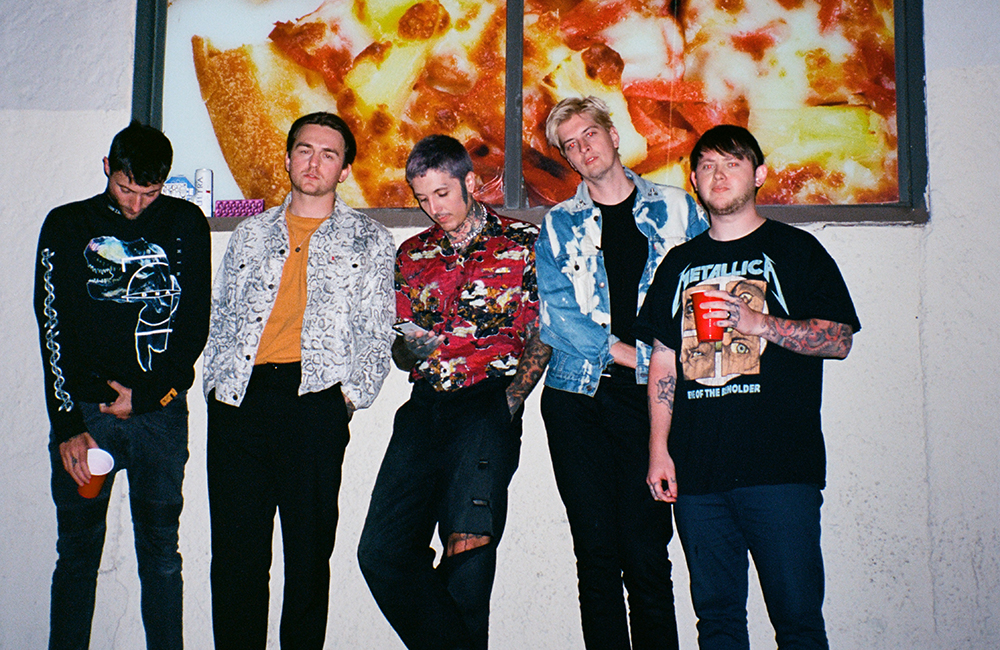 Bring Me the Horizon – amo
Bring Me the Horizon's trajectory in recent years has been unpredictable at best, but wildly successful. Their infancy as a deathcore band is merely a speck in the rearview at this point, as they've jumped to metalcore, electronic-infused alt-metal, to whatever 'amo' is. Described by the band as more "varied" and "free" record, 'amo' sees the band marching confidently along the path 'That's the Spirit' paved for them while experimenting with some extra elements.
First single 'Mantra' wouldn't feel out of place on the band's previous effort, with strong production and powerful riffs. It feels like a thematic centrepiece to the album, with talk of cults and indoctrination, and is a strong introductory single. 'Wonderful Life' follows much the same pattern, but it's the recently released 'Medicine' that stands out as more experimental. Being compared to The 1975, 'Medicine' is a straight pop song unlike anything the band have produced before. It fulfils the promise of a varied album, and leaves fans wondering what else could 'amo' have in store? (BM)
'amo' by Bring Me the Horizon is released on 25th January on Sony & RCA Records.
Bring Me the Horizon links: Website | Facebook | Twitter | Instagram
---
Fever 333 – Strength in Numb333rs
With a dynamite frontman in Jason Aalon Butler alongside an instrumental onslaught from drummer Aric Improta [Night Verses], and guitarist Stephen Harrison [ex-The Chariot], Fever 333 instantly became ones to watch upon their launch in July 2017. Now close to 18 months since their inception, they're delivering an eagerly anticipated debut full-length.
From the outset, the trio haven't treated Fever 333 as just another band. They have a purpose – to represent community, charity and change (hence the 333). Much like last years 'Made An America' EP, 'Strength In Numb333rs' looks set to be an impassioned rallying call to the masses, fuelled by the intense socio-political climate. Leadoff single, 'Burn It' carries on the explosive nature of the album's predecessor. Butler's distinctive yells and confrontational delivery battles against a gritty hardcore/punk backdrop.
As seen from their exceptional live outings over the past 12 months, don't expect Fever 333 to be stylistically pinned down. We're expecting a record that weaves elements of hip-hop, metal, electronica and beyond throughout its ten songs. Ultimately resulting in a fiery uprising of activism through riffs and rhymes. (SR)
'Strength In Numb333rs' by Fever 333 is released on 18th January on Roadrunner Records/333 Wreckords Crew.
Fever 333 links: Website | Facebook | Twitter | Instagram
---
FIDLAR – Almost Free
American skate punk band FIDLAR have been steadily growing an incredibly dedicated fanbase over the last few years. Three EPs and a stellar debut album brought them the attention they deserved, and then a second album solidified them as a breakout band from the LA punk scene. January sees them release their third album, 'Almost Free', an album that appears to be moving FIDLAR away from their typical punk sound.
'Can't You See' could pass as a song from the Woodstock-era, while 'Alcohol' has more grunge leanings and 'Too Real' sounds like something The Hives would have released at the turn of the century. It's promising growth from a band who could have easily found themselves plateauing on 'Almost Free', however there's enough exciting growth here to keep things moving along unobstructed. (BM)
'Almost Free' by FIDLAR is released on 25th January on Mom + Pop Music.
FIDLAR links: Website | Facebook | Twitter | Instagram
---
Puppy – The GOAT
We've been waiting on the debut album from Puppy for a long time. Nevertheless, having been through the occasional setback (most notably a change in producer from Tom Dalgety to Neil Kennedy), the London trio are finally set to release 'The GOAT' this month. Despite the delay, its clear from the wry tongue-in-cheek title that Puppy are confident on delivering a stellar full-length.
As they have with their previous output, we expect them to deliver a diverse mix of metallic riffs, harmonious melodies and beyond, producing an eclectic sound. For example, 'Black Hole' is supercharged by crunching guitars only to be countered by a soothing hook. Whereas 'World Stands Still' and old favourite, 'Entombed', sees Jock, Will and Billy embrace their sinister influences.
Ever since we met Puppy at Download Festival 2016, they have constantly impressed with brimming potential. Now it's time for them to deliver and we're confident they definitely will. (SR)
'The GOAT' by Puppy is released on 25th January on Spinefarm Records.
Puppy links: Facebook | Twitter | Instagram
---
Taking Back Sunday – Twenty
Taking Back Sunday need no introduction at this point. The mid-2000s emo juggernauts are legends of the scene, and their latest compilation album, 'Twenty' is a record of that achievement. Featuring the very best and most essential in Taking Back Sunday's extensive back catalogue, 'Twenty' is a journey through the Long Island outfit's history, from their early days with cuts like 'Cute Without the 'E" and 'MakeDamnSure' all the way up to their latest album, 2016's 'Tidal Wave'.
Additionally, Taking Back Sunday have recorded two extra tracks for the compilation, 'All Ready to Go' and 'A Song for Dan', the former of which is a pretty straightforward rock song that features the best of what the band have to offer: catchy verses and a huge chorus.
This is a great gift for any fan of any era of the band, and is a landmark on the band's impressive career thus far. (BM)
'Twenty' by Taking Back Sunday is released on 11th January on Craft Recordings.
Taking Back Sunday links: Website | Facebook | Twitter | Instagram
---
Words by Ben Mills (BM) and Sêan Reid (SR)
---
If you have enjoyed reading this article and would like to help us produce more content and promote more great new music, please consider donating to our Patreon page.