Having lived through the everlasting, at times unbearable, heatwave last month, August is a busy month with a host of festivals taking place, the Heavy Music Awards and several highly-anticipated releases seeing the light of day. There's also the small matter of the new football season, but we know you don't want to hear about our predictions, right? ("this is our season!" – Editor).
However, we do know is that you want to hear about the releases that you shouldn't ignore in the coming weeks. August is stacked with noteworthy releases dominated by exciting returns and complemented by releases from a handful of emerging names.
Take a look at the 12 releases the Already Heard team consider as essential listening this month.

Spotify | Apple Music | YouTube | Deezer
---
Death Cab For Cutie – Thank You For Today
In the past few years, Death Cab For Cutie's cohort has been rearranged with the departure of founding member Chris Walla. Now with new members Dave Depper and Zac Rae, it's evident that the band have wholeheartedly invited change, with their style taking a notable turn.
With the uplifting addition of 'Gold Rush' in June, it posed the question of what does the future hold for the emo titans? Following came 'I Dreamt We Spoke Again', where Death Cab have taken a somewhat lighter approach with their delivery in comparison to previous works. Lead by hazy vocals and psych guitars, the track embodies the heartache of missing a loved one who has been absent from your life.

Death Cab's legacy lies in their intelligence; being able to embody movements and collective feeling, which they have still demonstrated. Perhaps this album marks a revival for the band, but what is certain is that 'Thank You For Today' is promised to possess the same richness that Death Cab are so adored for. (FRJ)
'Thank You For Today' by Death Cab For Cutie is released 17th August on Atlantic Records.
Death Cab For Cutie links: Website | Facebook | Twitter | Instagram
---
Trophy Eyes – The American Dream
With 2016's 'Chemical Miracle', Trophy Eyes stood out from a pool of pop-punk bands they have been associated with since emerging from Australia. Led by John Floreani's brutal honesty lyricism, it set the benchmark high for its follow up – 'The American Dream'.
Thankfully it doesn't disappoint as it sees the ever-maturing quintet come into their own with Floreani's introspective words serving as the spine of the album. And as recent singles 'More Like You' and 'You Can Count On Me' show, it's paired with gloriously anthemic choruses. Trust us when we say 'The American Dream' prospers in its consistency.

In the lead up to its release, Floreani has said he's "never found a perfect record" until he made 'The American Dream'. Sure, that's a bold statement to make but we have confidence Trophy Eyes in pulling it off. Watch this space. (SR)
'The American Dream' by Trophy Eyes is released on 3rd August on Hopeless Records.
Trophy Eyes links: Website | Facebook | Twitter | Instagram
---
Deaf Havana – Rituals
Norfolks Deaf Havana have been knocking around the UK rock scene for over a decade now, releasing four full-length albums and appearing on the main stages of some of the UK's most prestigious festivals. While their sound has changed drastically over the years, progressing through screamo, hard rock, pop-rock and even folk, the bands latest effort 'Rituals' shows they're still unafraid of mixing things up.
The quintet's new album, 'Rituals', steps into a dancier, more electronic-pop fashion that frontman James Veck-Gilodi openly admits may alienate some older fans. But in reality, most fans of Deaf Havana should be used to the band changing their sound regularly by now.

While the lyricism is still as moody and miserable as ever, the lead singles 'Sinner' and 'Holy' give an insight into the direction the band's fifth album is heading for. Veck-Gilodi jokingly confessed that he wants to make people dance on the new record, so you'd better get your dancing shoes on. (DT)
'Sinner' by Deaf Havana is released on 3rd August on SO Recordings.
Deaf Havana links: Website | Facebook | Twitter | Instagram
---
As It Is – The Great Depression
Its been a busy few years for As It Is since signing for Fearless Records back in 2014. The Brighton-based band have since toured worldwide relentlessly and released two albums in the space of three years. Now, they're about to release their third record, and its set to stand out significantly from the others.
'The Great Depression' sees the four-piece diving headfirst into new territory as they embrace a darker, heavier sound and aesthetic. In a recent announcement they detailed that album three is a more focused, concept album with the 12-tracks tackling the societal romanticization of depression, all told through the narrative of a man face-to-face with death.

Pre-released singles 'The Wounded World' and 'The Stigma (Boys Don't Cry)' still retain the catchiness we've come to associate with As It Is, but the added dimension of maturity, sonic exploration and heavy topics make this one album not to be missed. (DT)
'The Great Depression' by As It Is is released on 10th August on Fearless Records.
As It Is links: Website | Facebook | Twitter | Instagram
---
Foxing – Nearer My God
Ever since emerging from their home of St. Louis, there has always been a sense of grandiose to Foxing's brand of emotional indie-rock. Having swept us away with their sophomore outing, 'Dealer,' their third album is considerably their most expansive and melodramatic effort yet.
Recorded over a three year period alongside producer Chris Walla (Death Cab For Cutie, The Decemberists), 'Nearer My God' sees the quartet add to their sound pallet with complete fluidity. From descending into madness on 'Gameshark' to the orchestral dance combination of 'Heartbeats' to vocalist Conor Murphy pleading "I want it all!" on its title track, Foxing have composed a record full of intrigue.
Threaded together by apocalyptic lyricism, it's a trait that seemingly sums up Foxing's recent history; road accidents, thousands of dollars worth of gear stolen while on tour, broken noses, and the usual struggles of any independent touring band. For a band that openly admit to internal turmoil, 'Nearer My God' sees Foxing once again beat the odds. (SR)
'Nearer My God' by Foxing is released on 10th August on Triple Crown Records.
Foxing links: Website | Facebook | Twitter | Instagram
---
Alkaline Trio – Is This Thing Cursed?
Everyone like a surprise, right? And that's what Alkaline Trio delivered when they announced their ninth album, 'Is This Thing Cursed?' last month. Although this is their first record in five years, Matt Skiba, Derek Andriano and Derek Grant have most certainly not been sat at home doing nothing. Amongst the side-projects, solo outings, and in the case of Skiba, playing with blink-182, the Trio treated fans Stateside to their 'Past Lives' shows which saw them play every album in full. Now having reconvened in secret earlier this year, 'Is This Thing Cursed?' will see a digital release at the tail end of this month.
Written and recorded almost entirely in the studio, Andriano has compared its creation to that of the band's early work, most notably 'Maybe I'll Catch Fire', stating "The songwriting process is almost like what it was back in the day. We would just kind of write a song, be excited about it, then move on. We wrote in that spirit in the studio."

As heard on leadoff single, 'Blackbird,' the three-piece haven't missed a step with its distinctive sound; driving guitars, snappy tempo, addictive chorus all clouded over by a sinister umbrella. It has all the right ingredients for an overdue, but welcomed, return. (SR)
'Is This Thing Cursed?' by Alkaline Trio is digitally released on 31st August on Epitaph Records.
Alkaline Trio links: Website | Facebook | Twitter | Instagram
---
IDLES – Joy as an Act Of Resistance
Since their debut album 'Brutalism', IDLES have rapidly become frontiers of the UK punk scene with unrestrainable momentum. They house the capability to obliterate both on record and live, championing with accomplished works of uncompromising force.
Their second album, 'Joy as an Act Of Resistance' is eagerly anticipated, with IDLES alluding that the new release is far more open in lyricism and musically developed. The LP is set to be a venerable account of recent events for the band, where Bristolian five-piece take on critical topics, as is the case with recent single 'Samaritans' exploiting toxic masculinity.

With their honest delivery of social and political constructs, they continuously challenge the current state of affairs by ripping down barriers some perhaps shy away from, making them not only an exhilarating band but fundamentally important. (FRJ)
'Joy as an Act Of Resistance' by IDLES is released on 31st August on Partisan Records.
IDLES links: Website | Facebook | Twitter | Instagram
---
WSTR – Identity Crisis
Liverpudlian hooligans WSTR made a name for themselves with the release of their debut EP 'SKRWD' back in 2015, before the release of their energetic first album 'Red, Green and Inbetween' last year further cemented their status as one of the best up-and-comers in the UK pop-punk scene.
Fast-forward a year and the group are back with their sophomore effort – 'Identity Crisis'. Produced by long-time friend Seb Barlow, the band detailed that the record delves into different influences as they aim for a more broad, bigger sound something that's evident from the bands slightly lighter new single 'Bad To The Bone'.

Having also recently joined the heavy list of pop-punk acts on Hopeless Records, WSTR are aiming to stand out with their new release, and insist that whatever you think of them, 'Identity Crisis' will definitely change your mind on the outfit. (DT)
'Identity Crisis' by WSTR is released on 31st August on Hopeless Records.
WSTR links: Website | Facebook | Twitter | Instagram
---
Muncie Girls – Fixed Ideals
Exeter trio Muncie Girls are raw, and with this produce work that captures the challenges of life with an eloquence underpinned with grit. Since their debut LP 'From Caplan to Belsize' in 2016, MG have become increasingly known for their political commentary.
Punk and politics historically go hand-in-hand, however, Muncie Girls' lyricism (largely inspired by Sylvia Plath) is a form of poetry in itself. Lead Lande Hekt's ability to channel her frustration into the vocals is what sets apart Muncie Girls from the norm, in that the initial connection to the lyricism is further punctuated by dual thematic qualities.

This is heard in their latest single 'Falling Down' (the second preview from 'Fixed Ideals'), a track that contains indie hooks with a pop tone which details the woes of a hangover, whilst exploring the loss of faith in trusting "bigoted guys" and realising who is worth spending time on. (FRJ)
'Fixed Ideals' by Muncie Girls is released on 31st August on Specialist Subject Records.
Muncie Girls links: Facebook | Twitter | Instagram
---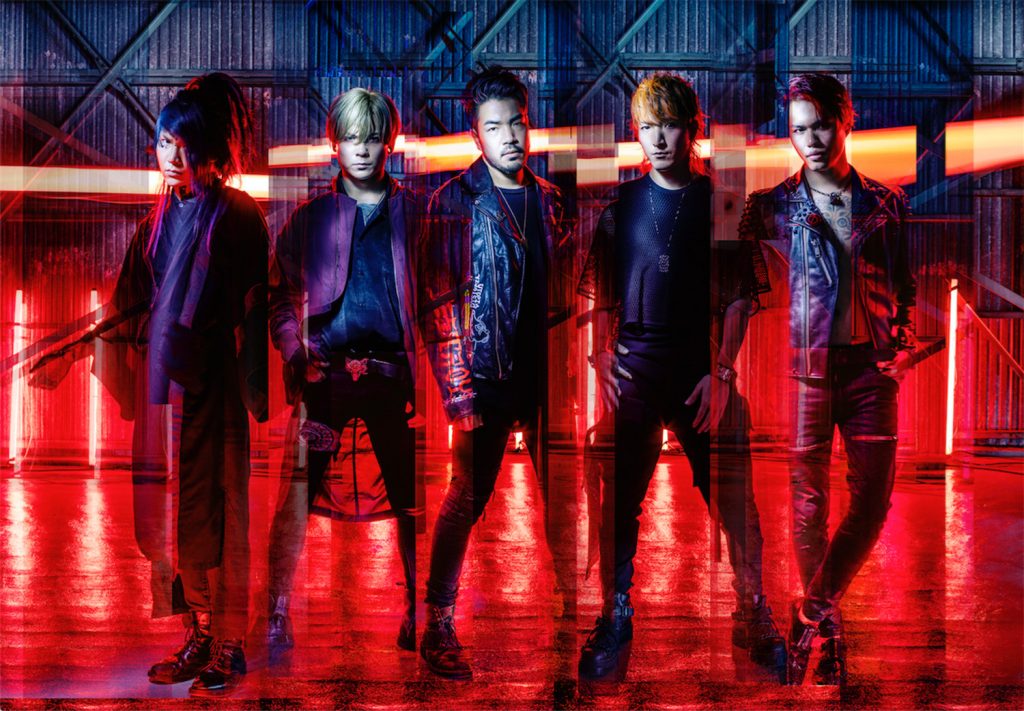 Crossfaith – Ex Machina
The cover art is sci-fi to the extreme and the fact that Crossfaith have named their new album 'Ex Machina' already tells us a little about what to expect. Sure, it's not the most original title in the world, having already been used in the past for science fiction movies, video games and songs alike, but the music the Japanese rockers are bringing to the table here is certainly worthy of some attention.
Appropriately over-the-top and with electronic backbeats and thumping synths combined with gruelling screams, brutal guitar riffs and tight, dramatic breaks; the futuristic samples lend that air of mystery to this high concept tale but don't take away from the pure overall heaviness of the record.

There are some fun collabs on the album too, such as Rou Reynolds' appearance on recent single 'Freedom', and the pre-releases certainly hint at some exciting tracks and something a bit different. But it's not just heavy noise and quirky electronica – 'Catastrophe' has a neat melodic hook in the chorus and 'Wipeout' is catchy and pit-ready with a beautiful breakdown building to a final chorus. 'Ex Machina' promises to be an interesting album worth checking out. (BS)
'Ex Machina' by Crossfaith is released on 3rd August on UNFD.
Crossfaith links: Website | Facebook | Twitter | Instagram
---
Homebound – More To Me Than Misery EP
Despite often being regarded as just another pop-punk group, Homebound don't seem like the type of band to fall into stagnation. In fact, with only two EPs to their name, the fresh-faced outfit have already showcased their ability to stand apart from the crowd while still slotting right in the midst of the scene.
Following up their 2016 release 'The Mould You Built Yourself Around', the Sussex boys third EP, 'More To Me Than Misery' sees them take on a more emo-feel alongside their usual hard-hitting pop-punk style, as suggested on the aggressively charged lead singles 'Coming Clean' and 'Change Of Heart'.

Singer Charlie Broughton revealed the EP lyrically hones in on a theme of honesty, as the four-piece poured their soul into the record as if it was their last. With any luck, however, this EP should be the start. (DT)
'More To Me Than Misery' EP by Homebound is released on 17th August on Rude Records.
Homebound links: Facebook | Twitter | Instagram
---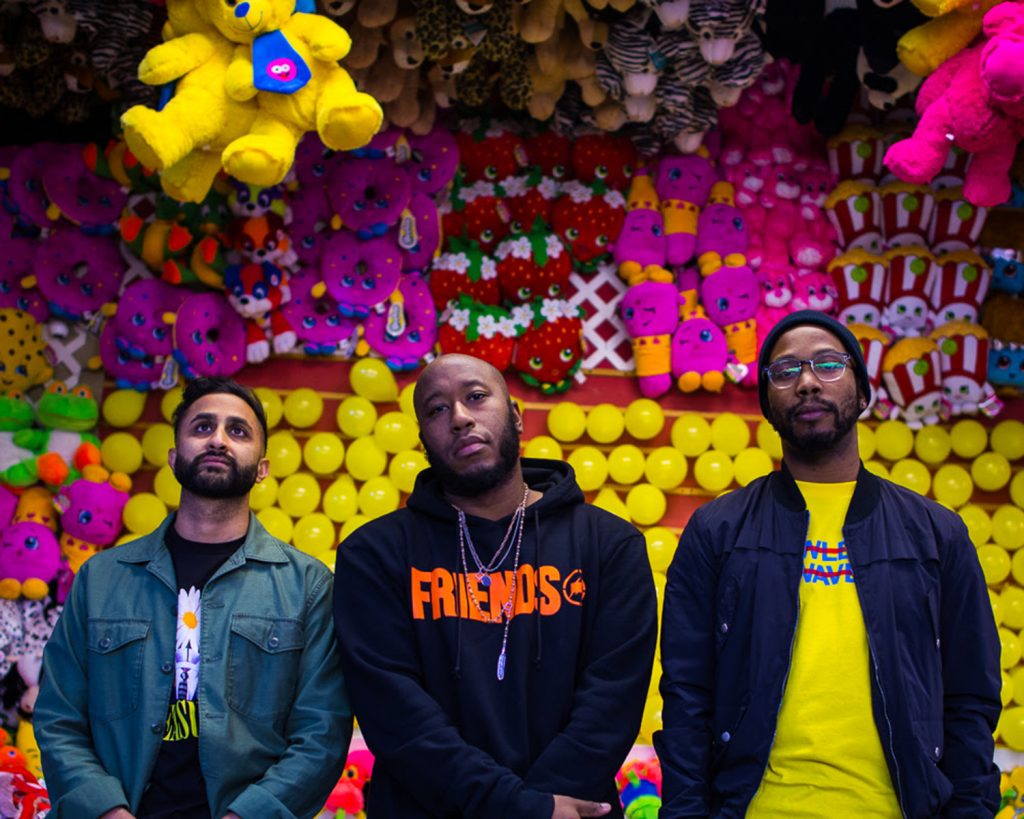 Bad Rabbits – Mimi
The suns out, summers here, and all we need are some tunes. Boston R&B band Bad Rabbits are ready to oblige. August 10th sees the release of 'Mimi', a seven-song mini-album, their first new music since 2016's 'American Nightmare' and everything they've teased us with so far has a real holiday vibe. Chewing-over their two warm-up singles hasn't been easy, they're just so damned smooth. By trading in their harder rock edge, the band have allowed their soul and R&B elements shine out.

Bad Rabbits know what they excel at, yet they're pushing themselves. 'Dollars & Change' is an upbeat feel-good single, sounding like it just strolled out of a disco. While 'F on the J-O-B' is a synth and groove-heavy song, its guitars shimmering just below the surface. You cant listen without taping your feet. Following this direction, 'Mimi' promises to be a sparkling soundtrack to the summer. (IK)
'Mimi' by Bad Rabbits is released on 10th August on InGrooves.
Bad Rabbits links: Website | Facebook | Twitter | Instagram
---
Words by Sêan Reid (SR), Dylan Tuck (DT), Ffion Riordan-Jones (FRJ), Becton Simpson (BS) and Ian Kenworthy (IK).