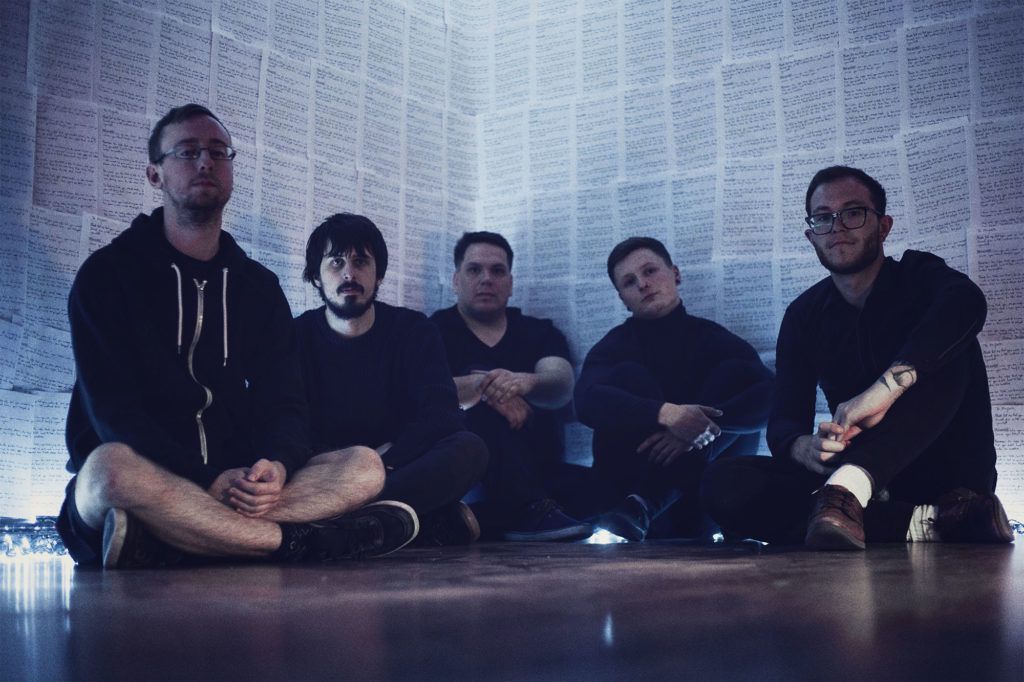 With their stirring instrumentation, cohesive structure and the occasional distant scream, you'd think Lonesome hailed from some picturesque location. Yet they call the place that was voted the "Worst Place To Live In The UK" as their home, and while Peterborough may have its critics, the quintet are keen to highlight its diversity and the city's love for music.
For members of Lonesome, the project marks a shift from their time as part of atmospheric/emotive post-hardcore band, That Night Forests Grew.
"I think the last project we had was good at the time, but I think it had run its course and we kind of had to let that die essentially," states drummer Ben Wright when commenting on the transition into Lonesome. Yet as Will Cooper (guitarist and producer) suggests, the change was seamless rather than jarring. "It's an organic way we've gone about it because we've always had this my post-rock/ambient element to the band, and eventually it's evolved into our own brand of music," he says.
As for the EP itself, 'To Myself, From Myself' effortlessly ebbs and flows together as vocalist/guitarist Jay Kerr-Gray explores an introspective idea. "The concept behind the record is a letter that I wrote to a past version of myself from a position of hindsight," he tells us. Written from a positive perspective, its six tracks result with a sign of hope and promise.
Even though Jay, Ben, and Will, along with guitarist/pianist Patrick Healy had spent the best part of seven years together, it wasn't until the addition of bassist Chris Roberts that 'To Myself, From Myself' truly came to fruition. "I thought what they were doing was fantastic and there wasn't too much to really change; just a couple of structural areas that needed reworking or extending," Chris explains.
As a body of work, 'To Myself, From Myself' accomplishes its aim of providing a compelling and uplifting journey.
To give us a detailed insight into how the EP came together, Lonesome sat down to break it down track by track.
'To Myself, From Myself' EP by Lonesome is released on 26th April.
Lonesome links: Website | Facebook | Twitter | Instagram | Bandcamp