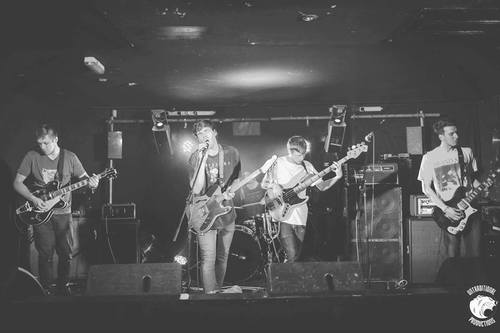 Wolverhampton post-rock/hardcore band Haze (formerly known as Fallacies) have confirmed they will release their new album, 'Clouds Surround & Breathe' on 10th August. The album will be available on 12" vinyl and digitally through Frail Abuse Records.
Side A:
Colure
I Can't Help But Get Lost
Upheaval
Morrina
Forma
Side B:
Loomer
i. Like Glass
ii. Skies Fluctuate And Fall
iii. Clouds Surround And Breathe
One track from the album, 'Like Glass' can be streamed after the jump below.