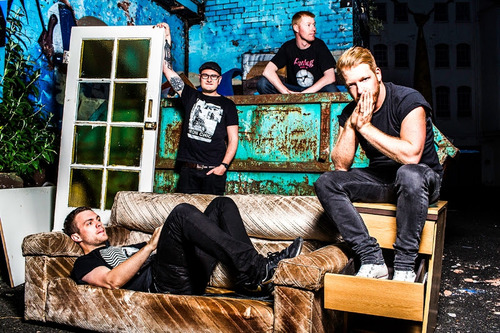 Birmingham punks Guerrilla Monsoon have released a music video for their new song 'Big City Plans'.
The song is the title track for an upcoming EP the band will be releasing via Paper + Plastick and Beach Community on the 27th October.
Side A (the new stuff)
1. Flock the Nest
2. Big City Plans
3. Summer Romantics
4. Whisky & Wine
Side B (the old stuff)
1. Good Grief
2. Open Letter
3. White Steps
4. Believers
You can also catch them at the following UK dates in October and November.
October
9th Roadhouse, Birmingham w/ Signals Midwest
13th Wahl Bar, Manchester
15th Santiago, Leeds
16th JT Soars, Nottingham
17th Scruffy Murphy's, Birmingham
27th ManchFester, Dry Bar, Manchester
November
1st Bunker 13, Stoke-on-Trent
2nd The Bulls Head, Birmingham
3rd The Firefly, Worcester
4th The Rathaus, Southampton
5th Moon, Cardiff
7th Shed, Leicester
8th The Old Blue Last, London
18th Death or Glory Record Store, Redditch
You can watch the video by clicking read more.