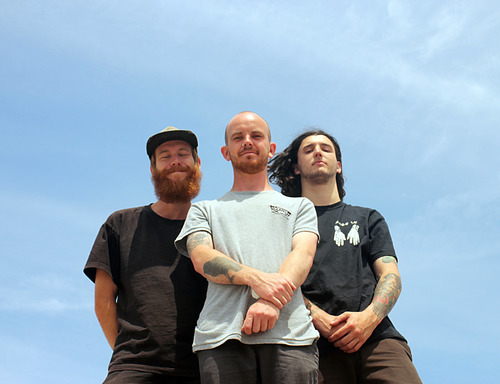 With just over a week until Gnarwolves release their debut full-length, the Brighton based trio have posted another track from the record. Click read more to hear 'Day Man'.
November
30th Clwb ifor Bach, Cardiff
December
1st Cavern, Exeter
2nd Fleece, Bristol
3rd Talk, Birmingham
4th Kingston College, Kingston
5th Underworld, London*
6th Crauford Arms, Milton Keynes*
7th Rescue Rooms, Nottingham*
8th Audio, Glasgow*
9th Brudenell Social Club, Leeds*
10th Sound Control, Manchester*
11th Epic Studios, Norwich*
12th The Haunt, Brighton*
* = Prawn and Public Domain supporting
'Gnarwolves' is released on 15th September through Big Scary Monsters / Tangled Talk.