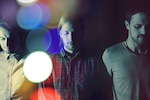 London indie pop trio Calgary have released a free single titled 'Shine'.
The track can be downloaded for free here, and the new music video for the single can be viewed by clicking read more.
The song is also taken off the bands latest EP – 'Fight Fire With Fire'.