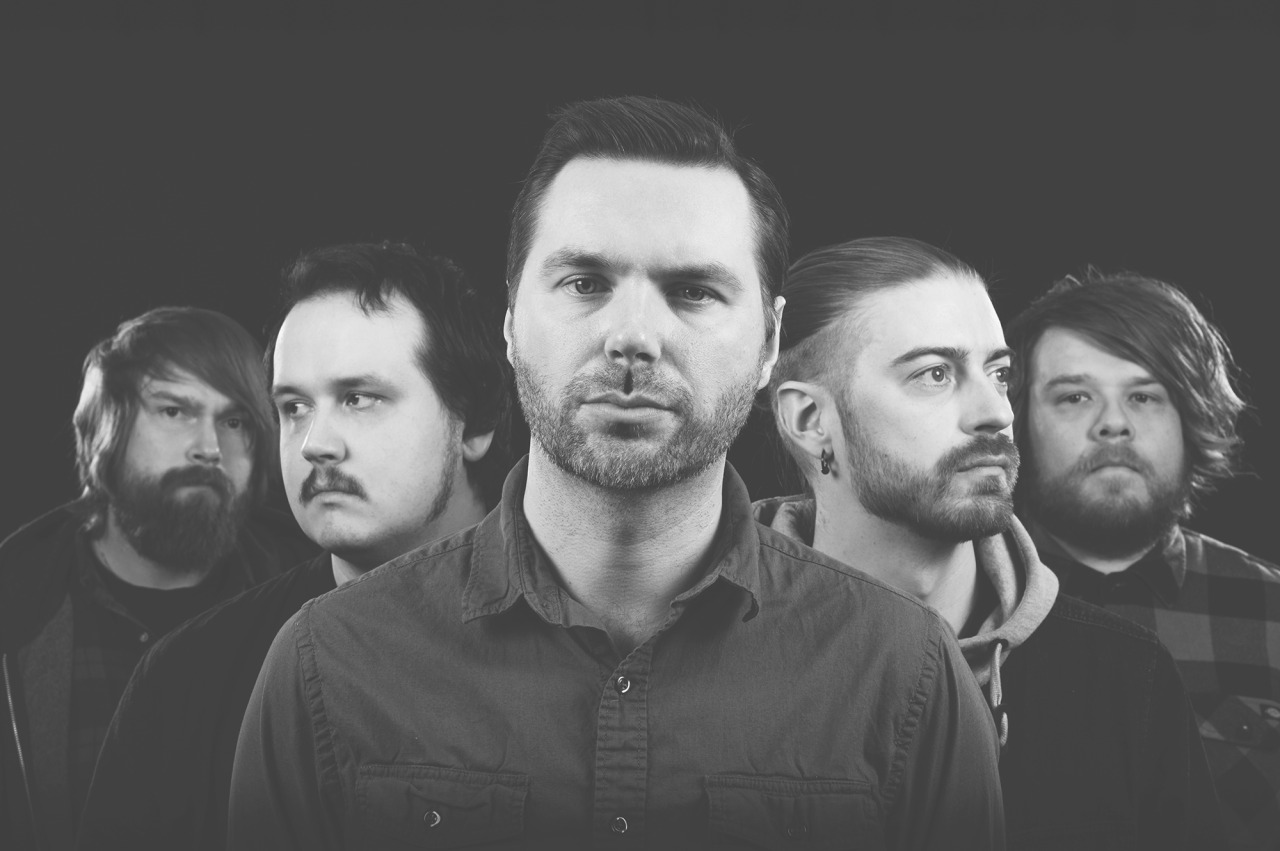 Lapland. Moomins. Saunas. These are just some of the things the country of Finland is famous for. While its musical output is perhaps best known for producing stellar metal and hard rock bands such as HIM, Nightwish, Children of Bodom and erm… The Rasmus. Nevertheless, on the more melodic, alt-rock side of the scale, you have Varvara.
Having celebrated their 10th-anniversary last year, the quintet will be releasing their fourth full-length at the end of the week. Entitled 'GO', it sees Hamina-based band serve up a range of melody-driven rock songs with plenty of confidence. With hints of garage rock and a spine of influential late 90s and early 2000s rock, songs such as 'Gone', 'Anxiety', and 'Up To The Tempo' have plenty of urgency. Lyrically, the album confronts the change of the season from summer to autumn (so why it's being released in March is a mystery). Despite this very minor flaw, Varvara are opening the door for Finnish rock bands to venture overseas; 'GO' is there second international release following 2016's 'Death Defying Tricks'.
To get an insight into the Finnish rock scene, Varvara founder, lead songwriter and vocalist Mikko Kiri has picked out his five favourite Finnish bands along with a standout song from each pick.

Follow us on Spotify for more playlists.
1. Penniless – Hail Of Bullets
The best band in Finland. They've never made a bad album. The first Penniless song I ever heard was 'Imbecile' from the album, 'Anola'. I´ve been a fan since that moment. The two latest albums ('Rows of Houses' and 'Cab To The City') blew my mind. This is from latter. They've had a great effect on everything we do. And I can´t wait for the new album (which should be coming in 2018).
2. Lemonator – Superb
Lemonator was one of the first Finnish "powerpop" bands I learned to listen in the 90's. It was colourful and fascinating. I was 17 years old when 'Yellow' was released. That´s the age when you usually get influenced by everything around you, and I really took everything out of this album. I picked this song because to me it kind of sums the whole period of being in love with their music.
3. Damn Seagulls – Something About It
There is a great melody in the chorus; good stuff for a singalong/carpool moment. 'Soul Politics' is my favourite Damn Seagulls album. We had Lauri (Eloranta – Damn Seagulls singer/guitarist) mix our new album. He also recorded and mixed our 'Weatherman' single. He's a fantastic dude. Not only for his conversation and mixing skills but also making this kind of monstrous stadium ballads.
4. Sweatmaster – Animal
This is a textbook example of "rock with your cock out." The whole album (also called 'Animal') sounds great and doesn't have a dull moment in it. I remember somebody saying that Sweatmaster are "The Hives of Finland" but they do a better job in it then The Hives themselves. Ever since I was told that, I've been certain of it.
5. Have You Ever Seen The Jane Fonda Aerobic VHS? – Bambi Act
These guys are buddies of ours. We´ve been gigging' a lot together, and feature on each others shows from time to time. This is from the latest album, 'Jazzbelle 1984/1988', so it's still fresh as hell. What's so good about it? Because it´s fucking FUN. It's all about fun. You can't listen to this and not smile.
'GO' by Varvara is released on 16th March on Haminian Sounds.
Varvara links: Facebook|Twitter|Soundcloud
Words by Sêan Reid (@SeanReid86). Photo Credit: Petri Paronen.