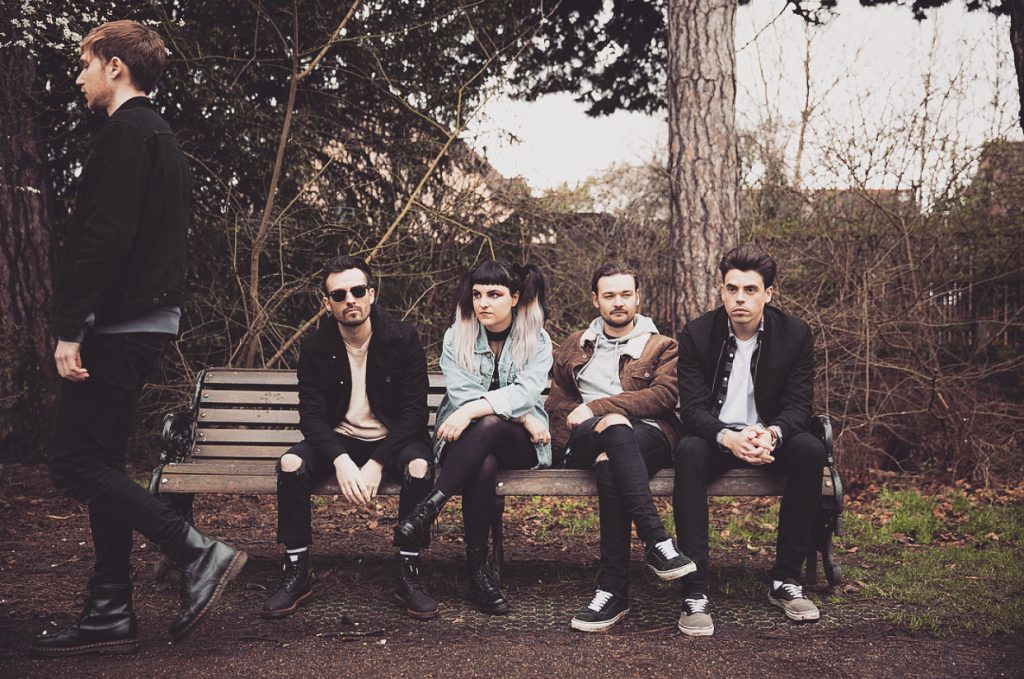 The Download Festival showcases a wide range of acts from all corners of rock, metal, hardcore and beyond. Some are stadium-conquering legends, others are just starting out on the road to bigger things. Chelmsford rockers Tigress considerably fall somewhere in between.
Formed three years ago, the quintet arrive at Donington having just released their third EP – 'Who Cares'. Led by the vocal prowess of Katy Jackson, songs such as 'Paranoid', 'Bring Me Down', and 'Over Your Love' are infused with raw pop-rock energy. Whereas 'Hangman' is softly carried in a sultry and stomping manner.
Although Tigress are considered up-and-comers, Download won't be their first major outing having played at British Summer Time, Liverpool Sound City, Vans Warped Tour UK and The Great Escape Festival in the past. They've also played alongside a host of familiar names; Billy Talent, Counterfeit, Seaway, Fort Hope and Man With A Mission.
For many emerging bands, Download gives Tigress the chance to play and see those that have influenced them and been fans of for years.
As they prepare to head to Donington, Tigress drummer Josh Coombes has picked out five bands he can't wait to see this weekend.
---

Spotify | Apple Music | YouTube | Deezer
Thrice – Under A Killing Moon
When I first started playing in bands, their album 'The Artist In The Ambulance' came out in 2003. They were a big influence at the time and still are. I haven't seen them play since 2010 so this will be the perfect opportunity.
Less Than Jake – The Science Of Selling Yourself Short
My first band did a few covers as well as originals and these guys, with this song. were one of them. I'm pretty sure we played it at a school concert as well. I think 2003 was a good year for music, clearly…
Rise Against – Prayer Of The Refugee
I've never seen these guys play! I've been a fan since I was 16 when I heard this song. I'm really excited to watch their show.
Andrew W.K. – Music Is Worth Living For
He's just going to bring a good time, isn't he?
Guns N' Roses – Welcome To The Jungle
Pretty self-explanatory this one. I've seen them once before back in 2010 but I have a feeling that this one is going to be big.
---
'Who Cares' EP by Tigress is out now on LAB Records.
Tigress play on the Avalanche stage at Download Festival 2018 this Saturday.
Tigress links: Website | Facebook | Twitter | Instagram
---
Download Festival 2018 takes place at Donington Park from 8th – 10th June.
Tickets are available here.
Download Festival links: Website | Facebook | Twitter | Instagram | YouTube
---
If you have enjoyed reading this article and would like to help us produce more content and promote more great new music, please consider donating to our Patreon page.