With the festival season more or less over for another year, it's time for a whole load of exciting releases to see the light of day.
September sees a plethora of exciting releases, so much so that the Already Heard team were spoilt for choices when it came to picking this months must hear releases. From exciting UK debuts to anticipated follow ups, September looks like it's going to be one of the best months of the year so far for new music.
With so much to choose from, the Already Heard team has completed the tricky task and picked out their five must-hear releases for the coming month.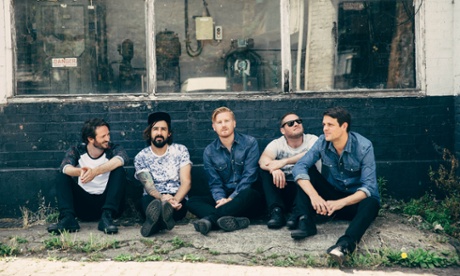 Lonely The Brave – The Day's War
Originally set for release in early June, the Cambridge five-piece signed a worldwide deal with Columbia Records leading to 'The Day's War' being pushed back until September 1st. Nevertheless it still proves to be a momentous record that backs up any hype the quartet have had over the past 18 months.
With a mix of stringent guitar lines, soaring vocals and driving basslines, 'The Day's War' is one of the strongest debuts we've heard in quite sometime. If you've fallen in love with 'Trick of the Light', 'Backroads' and 'Victory Line', then 'The Day's War' offers many numbers along the same lines and much more (see the powerful 'Dinosaurs' and the delicate title track.)
Lonely The Brave aren't just another heavily hyped band and 'The Day's War' will certainly back this fact up. Not one to be ignored. (SR)
'The Day's War' by Lonely The Brave is released on September 1st on Hassle Records.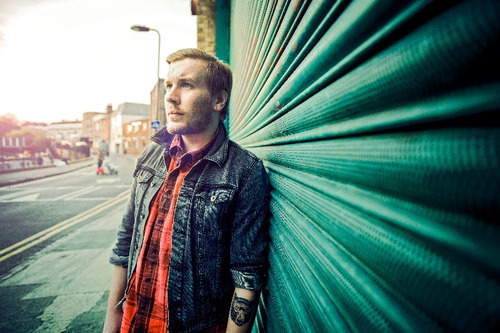 Rob Lynch – All These Nights in Bars Will Somehow Save My Soul
For those who know him, Rob Lynch is already their favourite acoustic guitar toting folk-punk troubadour. For those who don't, well he soon will be once his debut album 'All These Nights In Bars Will Somehow Save My Soul' drops later this month.
The bulk of the album was recorded well over a year ago when Rob headed stateside to work with former Valencia vocalist and good friend Shane Henderson, before putting in extra sessions with Sam Duckworth, better known as Get Cape. Wear Cape. Fly, upon his return.
It's been a long time since a new solo artist has broken through with quite the resonating emotive punch as Lynch, the man's songs can change your entire mood in seconds. Whether it's the gutwrenching sentiment of 'Whiskey' , or making you want to get mind-bendingly hammered with your mates with tracks like 'My Friends & I' or 'Broken Bones'. Whatever the feeling, Lynch's debut long player will give the perfect soundtrack along with a killer melody and huge singalong chorus hook. Prepare to meet your new favourite song writer. (DW)
'All These Nights in Bars Will Somehow Save My Soul' by Rob Lynch is released on September 22nd on Xtra Mile Recordings.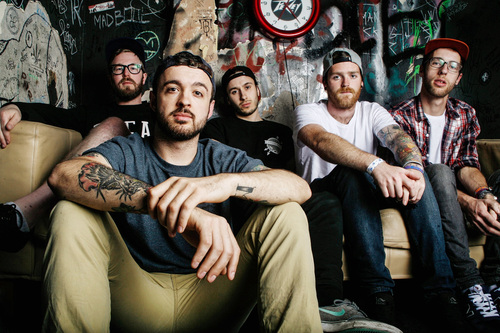 Me Vs Hero – I'm Completely Fine
It's been two years since we've heard anything new from Me Vs Hero, and at least four years since their last album. But the UK easycore kings are back with the brand new album 'I'm Completely Fine'. Consisting of twelve new songs, 'I'm Completely Fine' seemingly tells the tale of a band struggling to stay afloat both financially and against the inevitability of obscurity, as well as fighting against the prospects of homelessness and lack of passion.
Musically speaking, Me Vs Hero show a sense of new found maturity on the record, perhaps taking influence from newer bands of the genre, yet still retaining that classic sound that made them so appealing on 'The Days That Shape Our Lives'.
Nonetheless, it's nice to see such a good pop punk band come from the UK for a change, so look forward to the new release. Also, they've got this app to celebrate the new album, in which each level you hear a new song, so that's pretty cool. (HM)
'I'm Completely Fine' by Me vs Hero is released on September 1st.
Code Orange – I Am King
Anticipation for the second album by Code Orange (formerly Code Orange Kids) has been building for over a year now. This impatient stretch began with two cryptic phrases; "I am king" and "thinners of the herd". As the months went by, additional pieces of information began to surface bit by bit, making us all jitter with excitement. Drummer/vocalist Jami Morgan described the "heavy parts being heavier" and the "weird parts being weirder". Having recently listened to the beast in full, I can confirm that 'I Am King' is indeed a spectacularly weird and heavy breed of animal.
A mix of sludge, drone, hardcore, ambiance and metal fester seamlessly from song to song. Heavier cuts like 'Slowburn' fuel an irrepressible anger, with a Pantera like riff which makes you violently flail yourself until your neck snaps off. The odder, more introspective moments like 'Dreams in Inertia' float along a dream like haze of ambient drone to sludgy denseness a la latter day Kylesa. Dreamy and quiet vocals on one song, ear shredding yells on another; Code Orange are offering a sense of range and innovation to their structure. This is a band that is breaking chains from traditional norms, an attempt to redefine what a heavy band should be. 'I Am King' cries out not only artistic integrity and independence from the "herd", but also on a personal level. It's hardcore punk ethics 101, yet it's being communicated through a new sound system. Code Orange are a band who have earned the hardcore crown. A lot of bands in this genre need to catch up as this quartet are ahead of the game. I urge them take heed of this quote by Omar Little from The Wire however, "You come at the king, you best not miss." (AL)
'I Am King' by Code Orange is released on September 2nd on Deathwish, Inc.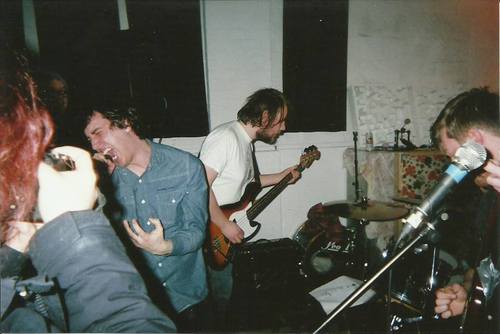 Plaids – Plaids
Without a doubt one of the best British bands to emerge from the underground scene, Plaids will finally release their debut album this September. Since 2012, the Nottingham post hardcore band has delivered a solid slew of EPs, splits and demos. They take cues from various late 80s and 90s DC bands, including Rites of Spring, Fugazi and Dag Nasty, whilst adding their own unique spin. On this self-titled LP they perfect this sound, at the same time adding elements of space rock and shoegaze for a fresh unique sound.
The musical quality can be found on tracks like 'Twenty One' and 'Twenty Two' (yes, the songs are continuing the band's numbered theme), both songs featuring fast tempo grit and whimsical melodies which whisk you away. But these are simple starters compared to the progressive ideas that follow. 'Twenty Five' builds up a Slint influenced ladder before frantically exploding all the group's emotions onto your plate. 'Twenty Nine' meanwhile culminates space rock tropes, sublime spoken poetry and confident 80s hardcore into a DIY orchestral marvel. By the end of this record…by the end of 2014 in fact, Plaids will be an irresistible band music nerds will find very difficult to get off their tongues and souls. (AL)
'Plaids' by Plaids is released on September 12th on Art for Blind and Barely Regal Records.
Words by Sean Reid (SR), Dane Wright (DW), Harry Miller (HM) and Aaron Lohan (AL).