For this edition of "Fives" we've decided to take a look at five albums that are set to be released this month.Expect to see the Already Heard team to highlight five releases on the first Wednesday of every month from now on.
What do you think to our picks? What albums are you looking for to hearing this month? Let us know on Facebook and Twitter.
August Burns Red – Rescue & Restore
Founded in March 2003, metalcore quintet August Burns Red has been knocking around for ten years now with a solid fan base. They've released some great albums over time, including 2005's début album 'Thrill Seeker,' as well as embarking on some great tours with As I Lay Dying, Underoath, Architects, Blessthefall and Enter Shikari, to name a few.
Early on in 2013, the Pennsylvanian group announced that they were heading back into the studio to record their new album, 'Rescue & Restore.' And if we're going to base this album by their latest single 'Spirit Breaker,' then we're so excited to hear. Filled to the brim with raw power and spine-snapping riffs, it's a ferocious, biting track that throws its energy in your face at full-throttle speed. If you're a fan of breakdowns, guttural vocals and gritty riffs, pick up this album when it's released because, to be honest, it's going to be a definite must for this summer. (JT)
'Rescue & Restore' by August Burns Red is released on 24th June on Hassle Records.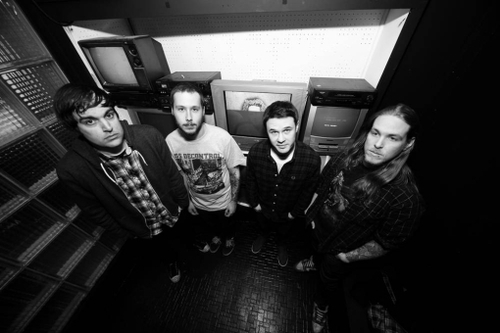 The Saddest Landscape – Exit Wounded
Screamo is a dying art, but it was somewhat revitalized critically when bands of The Saddest Landscape and Pianos Become The Teeth's ilk started incorporating an overpowering sense of agony into the emo/hardcore instrumentals. Intent on ripping hearts right out of the listener's chest, TSL have done nothing but grow since their 2004 debut 'Lift Your Burdens High For This Is Where We Cross,' into the vital band they became when 'You Will Not Survive' hit the shelves. Intense, overwhelmingly emotional, heavy, at times beautifully fragile, it finally strapped TSL into the backseat of our minds. Equally strong (if not a little stronger instrumentally) 'After The Lights' branched out into more melody, more experimentation, and just a general sense of variety that is often lacked within the genre.
If their evolutionary curve is anything to go by, upcoming 12" 'Exit Wounded' should hold a few surprises for aficionados, and if anything, we're looking forward to experiencing all the emotions when it's released on June 10th. (JBL)
'Exit Wounded' by The Saddest Landscape is released on 10th June on Topshelf Records.
Deafheaven – Sunbather
When Deafheaven released 'Roads To Judah' in 2011, I was enthralled with the bands perfect blend of shoegazing and heavy as hell metal and couldn't get enough of them. Now the time has come for the follow up, 'Sunbather.' It's due out on Deathwish Inc. on the 11th of June and I can't wait for the record to come in the post.
The band have lost a member, which initially caused me to worry but from the track released early, it seems the band haven't suffered too much. That track, 'Dream Houses' is a complete beast. It is soul crushingly heavy, yet retains the bleak atmospheres we have come to expect from Deafheaven. The band manage to perfectly juxtapose beauty and desolation, and 'Sunbather' is set to be one of the best records released this month, if not this year. (RC)
'Sunbather' by Deafheaven is released on 11th June on Deathwish Inc.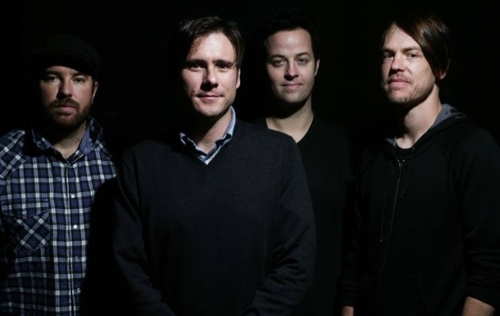 Jimmy Eat World – Damage
Following the underwhelming response to 2010's 'Invented,' Arizona's Jimmy Eat World parted ways with Interscope. Album number eight sees the quartet making a return to form as 'Damage' is a sentimental record that tugs at the heartstrings from start to finish. Described by vocalist Jim Adkins as an "adult break-up album," 'Damage' produces a raw and organic set of songs that are clearly deeply personal and introspective.
From the yearning of the title track to the evidently jealousness on 'I Will Steal You Back To' to the realisation there's no going back ('Byebyelove,') Adkins and company take you on an open and honest journey. 'Damage' is a welcome return to Jimmy Eat World and is on par with the bands best achievements, 'Bleed American' and 'Clarity.' (SR)
'Damage' by Jimmy Eat World is released on 10th June on RCA/Dine Alone.
Lemuria – The Distance Is So Big
In terms of releases in June to be excited about, one must take note of the third full length from Lemuria. Last album 'Pebble' saw hints of post punk and wonderfully craft pop structures expand the band's indie punk sound.
Judging from lead single 'Brilliant Dancer' and 'Oahu, Hawaii,' the band have remained consistent and in control of their skills. The former is gentle on verse and loudly enriched on the chorus before it descends into a well executed end featuring a shifting piano key. The latter meanwhile is of a grander scale, featuring "oohs" and a resonant violin, ending gently on care free notes. Produced by J. Robbins of Jawbox fame and being released on Bridge9 Records, this band deserve the attention more than ever. (AL)
'The Distance Is So Big' by Lemuria is released on 17th June on Bridge 9.
Words by Sean Reid (SR), Jessica Tagliani (JT), James Berclaz-Lewis (JBL), Ryan Clayton (RC), and Aaron Lohan (AL).