How are on earth is it June already?!? This year is flying by but thankfully June promises to deliver some stellar releases with major albums from Linkin Park, Mastodon, Every Time I Die, The Word Alive, and Beartooth seeing the light of day. However, as June is crammed with superb releases, we've decided to highlight 5 other releases that we think are essential purchases in the coming month.
What album and EP releases are you looking forward to hearing this month? Let us know in the comments or on our Facebook or Twitter pages.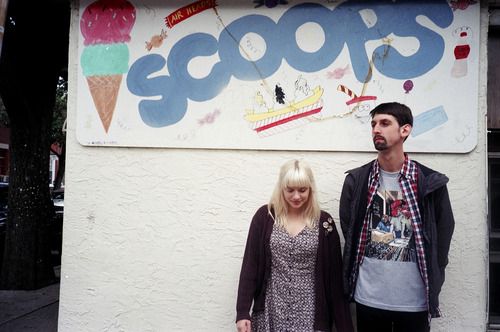 Tigers Jaw – Charmer
Some may consider the past 18 months to have been a little dramatic for Tigers Jaw. Having apparently gone on hiatus last March with a seemingly final UK and US tour taking place last summer, it looked like the end of Tigers Jaw.
However, the Scranton, Pennsylvania indie-rock band have downsized to a two-piece (vocalist/guitarist Ben Walsh and vocalist/keyboardist Brianna Collins) and have returned with their first full-length in 4 years. Despite the change in line-up, 'Charmer' is still the "original" Tigers Jaw line-up. As a result of this, tracks like 'Hum' and 'Distress Signal' will please longtime fans, whilst as a whole 'Charmer' is as melodic yet raw as ever with a down-to-earth charm that resonates throughout. Welcome back Tigers Jaw. (SR)
'Charmer' by Tigers Jaw is released on the 2nd June on Run for Cover Records.
Alpha Male Tea Party – Droids
If I'm here writing about how excited you should be about Alpha Male Tea Party's debut 'Droids', it's because I was lucky enough to get my hands on said-album a couple of weeks back, and that every moment I've spent since then listening to anything else has felt like a genuine waste of my dwindling capacity to hear. You should be excited because 'Droids' could essentially work as a post-rock greatest hits, spanning the breadth of the genre from angular riffage to delicate ambiences. You should be excited because 'Droids' is bursting with urgency, barely ever repeating itself. You should be excited because 'Droids' is generously peppered with twists and surprises, but most of all you should be excited because you can almost literally taste the fun on this record. Alpha Male Tea Party have crashed the party, drunk all the booze, made out with all the lovely people, eaten the cake and puked all over the wallpaper and I still want them back next time. (JBL)
'Droids' by Alpha Male Tea Party is released on the 2nd June on Superstar Destroyer.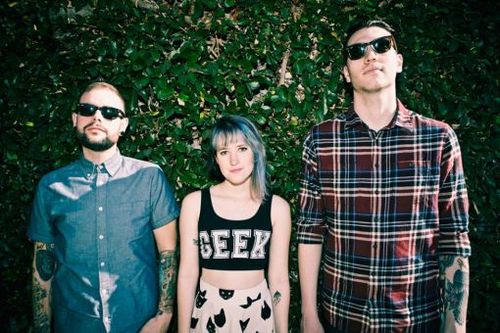 Candy Hearts – All the Ways You Let Me Down
Take quite possibly the most widely tipped new alternative band in the world in the last year, add New Found Glory's Chad Gilbert (mastermind behind A Day To Remember's last three alums, Fireworks, State Champs and many more) on production duty and you have the makings of a really rather special record before a note has even been played. With that starting point it's no surprise that Candy Heart's debut long player, 'All The Ways You Let Me Down', is one of the most hotly anticipated debut pop-rock albums in quite some time.
Lead single 'I Miss You' has done a great job of setting expectations for the record high, and perfectly encapsulates the band's quirky, desperately endearing pop-punk meets indie sound. The track's irresistibly lush swelling choruses will leave even the most difficult to please of listeners counting the days until this drops on Bridge9 Records.
'All the Ways You Let Me Down' by Candy Hearts is released on the 10th June on Bridge Nine Records.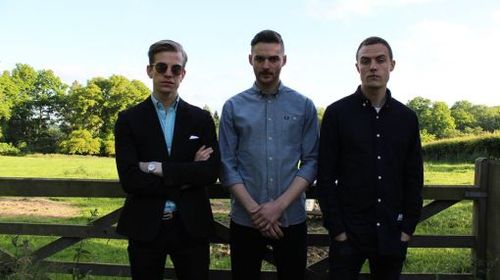 Brontide – Artery
The wait has been very long, but by the end of this month, UK instrumentalists Brontide will release their second album, entitled 'Artery'. Originally, the band were expected to drop this LP last year, however, the trio wanted to "get everything just right". Such careful attention and time used could hopefully mean we have a contender for album of the year. Judging from 'Cabin', the one song available to hear from it, our hunch could be spot on.
'Cabin' exerts all the inner workings of a mathematical genius, the sheer wizardry of innovativeness.  If there are more songs like this, then you're sure to expect the genocide of music nerds, overdosing on awesome. The trio's eclectic mix of math rock, alt metal and post rock will enthral all. If you are yet to familiarise yourself with this lot, then I suggest you do it now and witness the explosion by the end of June. (AL)
'Artery' by Brontide is released on the 30th June on Pink Mist and Holy Roar Records.

Trap Them – Blissfucker
New Hampshire/Washington grind mob Trap Them get better with every release. Don't believe me? Well, listen to their discography and prove me wrong! Fourth full length 'Blissfucker' is sure to keep this theory aloft with a cold, face melting razor sharp sound. An apocalyptic mix of metal, hardcore, crust and gritty punk, that swims consistently on the nuclear scale; what's not to love?
The two snippets that have been unearthed from the LP prove this horror's existence much further. 'Salted Crypts' drudges in a slick, metallic and barbed fashion, whilst 'Organic Infernal' wields skin melting eerie riffs. Thus the album's title is perfectly applicable; 'Blissfucker' is the monster we HAVE to let loose out of the closet. (AL)
'Blissfucker' by Trap Them is released on the 10th June on Prosthetic Records.
Words by Sean Reid (SR), James Berclaz-Lewis (JBL), Dane Wright (DW) and Aaron Lohan (AL).