July is here and summer is in full swing. Even though we're in deep into the festival season, doesn't mean awesome new music isn't being released. July sees a whole bunch of exciting releases with the likes of Four Year Strong, Pennywise, and Rise Against unleashing highly anticipated releases.
Nevertheless the Already Heard has opted to pick some other major releases that we think are essential listening for the coming month.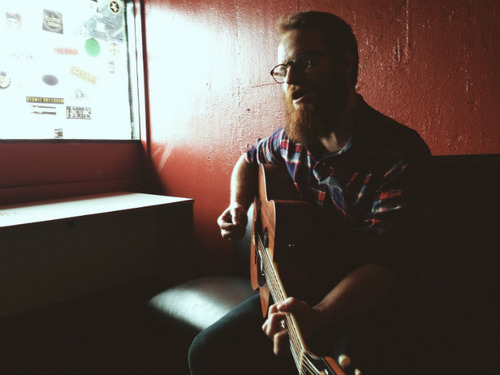 Aaron West and the Roaring Twenties – We Don't Have Each Other
Let's admit it, the whole "pop-punk band singer goes acoustic" spiel has been done countless times, yet when you have The Wonder Years' Dan "Soupy" Campbell at the helm, you know this isn't going to be another forgettable side-project.
Aaron West and the Roaring Twenties sees Campbell taking on the character of Aaron West, and 'We Don't Have Each Other' explores the story of Aaron West; where he comes from, his parents, his close relationships and so on.
'We Don't Have Each Other' promises to be a highly detailed and emotionally driven record, that sees Campbell working with Ace Enders of The Early November. Together they've created a record that requires repeated playbacks. It's coated in sombre, folky Americana that allows Campbell to tell the story of Aaron West in a calm and beautiful manner. (SR)
'We Don't Have Each Other' by Aaron West and the Roaring Twenties is released on 8th July on Hopeless Records.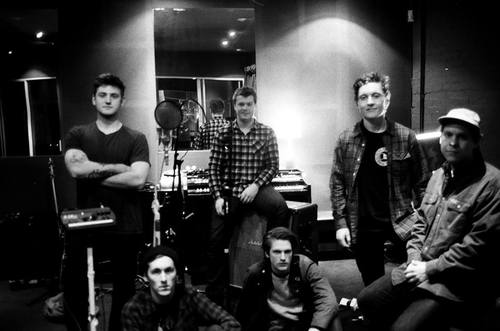 Basement – Further Sky EP
Whilst some consider this comeback EP as a surprise release, we all knew the Ipswich band would release new material at some point but perhaps not this soon.
Coming as they jet off Down Under for their first shows since ending their hiatus this year, 'Further Sky' seemingly picks up where 'Colourmeinkindness' left off. As 'Summer's Colour' shows, the bands 90's alt rock influence is still in tact yet builds on the bands melodic approach.
Sure us Brits only have their appearance at Reading and Leeds to look forward to, but we're sure the return of Basement is one that will flourish, and 'Further Sky' will certify that. (SR)
'Further Sky' EP by Basement 29th July on Run For Cover Records.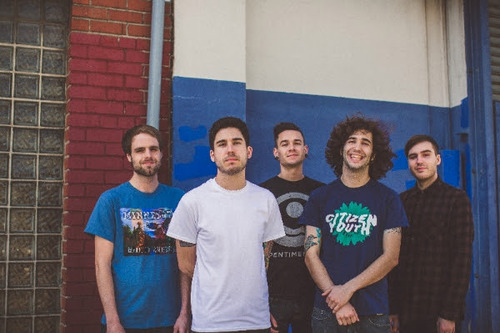 Real Friends – Maybe This Place Is The Same and We're Just Changing
July will finally bring the release of one of the most anticipated debut pop-punk albums in years in the shape of Real Friends' 'Maybe This Place Is The Same and We're Just Changing'. The Illinois five piece have a rare knack for making even the saddest, most heart breaking songs sound euphoric and utterly life affirming, and proved to be one of the most in demand and crowd pleasing bands of this year's Slam Dunk Fesitvals.
Expect achingly poignant lyrics delivered at a hundred miles an hour over raw, unabashedly good fun powerchords and jangling riffs. It will be infectious, it will make you want to smile and cry at the same time and it will almost certainly be one of the best albums of 2014. (DW)
'Maybe This Place Is The Same And We're Just Changing' by Real Friends is released on 22nd July on Fearless Records.
Pariso / Svalbard – Collaborative Split LP
Two of the best bands in British hardcore have made an incredible record. Svalbard and Pariso have mustered together a collaborative split album, mixing all of their ideas and passion, showcasing both bands at their artistic peaks. It flows smoothly, from front to back, truly defining the meaning of a collaborative effort.
Both bands aim big on their own individual tracks. For instance, 'Helios, The Demise' sees Pariso etch themselves into a Saharan soundscape of dissonant hardcore, stoner rock and psychedelica. As for Svalbard's contribution, songs like 'Grayscale' are chaotically beautiful, concocting all manner of melodious ambiance and chugging metallic hardcore, taking you by the hand and pummelling you into submission. But it is the two collaborative songs, bookending both sides of the album that make this record not to be missed. Both 'Floating Anchors' and 'Faceless' combine the best aspects from both bands, resulting in the greatest results possible. I sh**t you not, this record is definitely worth half an hour of your time! (AL)
'Collaborative Split LP' by Pariso and Svalbard is released on the 7th July on Tangled Talk Records.
Joyce Manor – Never Hungover Again
Whilst 'Of All Things I Will Soon Grow Tired' was a short and pretty experimental affair for the Californian punk quartet, newest album and Epitaph debut 'Never Hungover Again' is reportedly going to take Joyce Manor back to their early roots. This is not a re-tread; rather, this could be an expansion from the initial garage pop hinged punk they started out with.
For example, 'Catalina Fight Song' (the music video of which sees the band in a hilarious predicament at a martial arts class) is a tough to chew, easy to digest punk rock taster. If this doesn't whet your appetite, then 'Schley' maybe the song that makes you eat the entire buffet and gets you kicked out of the restaurant. It hops off a bassline into a sweet guitar line that sounds like it's from the Far East, before exploding into a mighty fine finish. It's Joyce Manor at their best, so here's to hoping the album is great. No, let's not hope, instead, we can be rest assured that 'Never Hungover Again' will be an all-round great record of pop tinged punk rock, with plenty of bite. (AL)
'Never Hungover Again' by Joyce Manor is released on the 22nd July on Epitaph Records.
Words by Sean Reid (SR), Dane Wright (DW) and Aaron Lohan (AL).