August is here and even though festival season is coming to an end, we've got another month full of exciting releases. With a whole load of much anticipated albums and EP lined up, August has a lot to offer.
As always, the Already Heard team have picked out 5 releases we think are essential listening for the coming month.
What album and EP releases are you looking forward to hearing this month? Let us know in the comments or on our Facebook or Twitter pages.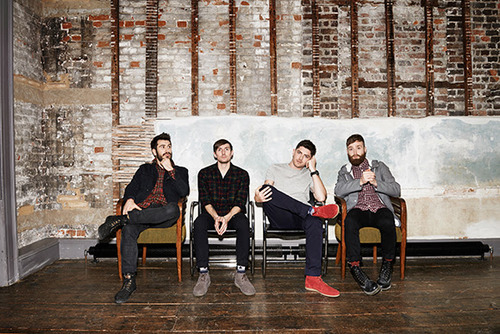 Twin Atlantic – Great Divide
Few bands have enjoyed quite such a meteoric rise on the back of the success of their debut album as Glaswegian's Twin Atlantic did as a result of the stellar 'Free'. Packed with rousingly anthemic and superbly written radio ready rock gems; 'Free' quickly established the band as major players in the British Rock establishment. Now Sam McTrusty and company have the rather daunting task of trying to better it with sophomore album, and one of the summer's most highly anticipated releases, 'The Great Divide'.
Once again working with Gil Norton with additional input from Jacknife Lee, Twin Atlantic set about producing songs big enough to match their new stature, while losing none of the heart or lyrical prowess which made 'Free' so special. Judging by the swagger and pomp and the strospheric chorus of lead single 'Heart and Soul', the band have achieved their goal and then some. While the recently released 'Brothers and Sisters' shows success hasn't affected Twin Atlantic's ability to turn out heartfelt understated, yet powerfully uplifting alt-rock anthems. Roll on the 18th of August when we can all finally hear what could well prove to be the best British Rock album to be released this year in full. (DW)
'The Great Divide' by Twin Atlantic is released on 18th August through Red Bull Records.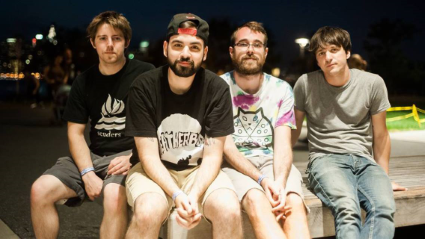 Dikembe – Mediumship
'Broad Shoulders' and 'Chicago Bowls' are both some of my favourite records by a band in this genre. Dikembe can seemingly do no wrong, and from what I've heard of 'Mediumship', they're not starting to now. Focusing more on the almost soft grunge side, 'Mediumship' offers a side to Dikembe that we haven't seen before, but without harming their integrity. Bands who have recently gone down this route, to me, tend to get more 'safe' with their offerings. Dikembe however do not. Until I hear the full record I can only say so much. What I've heard up until now though has seriously peaked my interest and if you're already a fan, I urge you to check out this new move from Dikembe. (RK)
'Mediumship' by Dikembe is out now on Tiny Engines.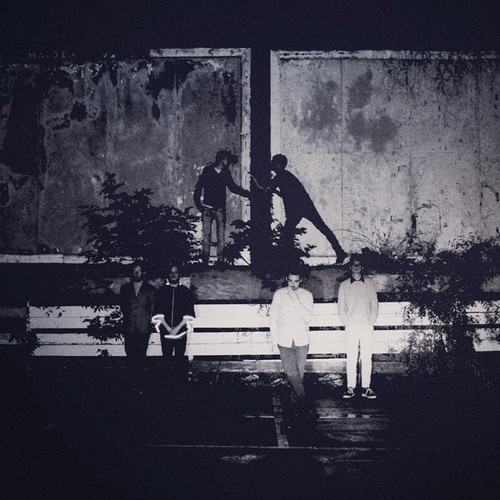 Talons – New Topographics
It has been four years since Talons released 2010 debut 'Hollow Realm'. Since then, we've all held abated breath for a follow up, and by golly, the wait was unquestionably worth it! 'New Topographics' is a stunning piece of work by the sextet; it is light years ahead of the previous album in terms of scope, impact, emotion and musicianship. Is it jaw dropping? Hardly; instead, this record rips your core from the inside out, before totally imploding from reality itself.
Gracious strings, eerie imposing guitars, thunderous drums and a magnificent presence swirl in a teetering pot on a hillside, whilst the Earth orbits around the sun, turning day into night. 'The Dreams Have No Dream', 'Lunar Gloss' and 'Reverie' are just a few songs out of a foundation of many pillars in beauty and catharsis. Talons walk us through this masterpiece, acting as a reminder of the emotional rollercoaster that is the post rock genre. Your imagination is waiting, so go outside, stick this record on, climb a mountain, and reflect upon your whole life with Talons providing the perfect soundtrack. (AaronL)
'New Topographics' by Talons is out now on Big Scary Monsters.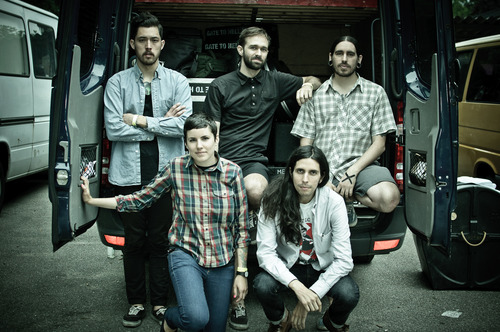 Punch – They Don't Have to Believe
Having toured effortlessly across the world over, San Franciscan hardcore punks Punch are ready to take the next step up in their legacy. Joining the Deathwish label is a logical move for the band, especially since the label has expertly supported the finest acts in hardcore to gain firm reputations, including Modern Life Is War, Blacklisted and Ceremony. Not only that, it also looks like Punch are set to release their most focused offering yet.
They Don't Have to Believe by PUNCH
Third full length 'They Don't Have to Believe' is a bold, yet possibly apt title for a record that will be chocked full of blistering socially conscious hardcore songs. The 1 minute and 23 second long 'Worth More Than Your Opinion' is enough evidence to suggest this might be the case. It is clearer to hear the on point savagely delivered lyrics, whilst it still retains that gritty combo of hammering bass, guitars and drums. Overall, I predict the relevant value and worth of Punch to continually rise over the next year once this album drops. (AaronL)
'They Don't Have to Believe' by Punch is released on 19th August on Deathwish Inc..
Dry the River – Alarms in the Heart
Ever since the release of debut album 'Shallow Bed', everything touched by Dry the River has turned to gold. This month signals the arrival of album number two, and if it's anywhere near as good as early live airings of 'Alarms in the Heart' tracks would suggest, then August has a serious Album of the Year contender on its hands.
To say that a new Maybeshewill record may not be a shoe-in for the best release this month really puts into perspective just how good this is going to be. With its release scheduled on the same as the post-rock LP, August is set to end with a bang, and it wouldn't be the same without the folk-rockers' return. (AL)
'Alarms in the Heart' by Dry The River is released on 25th August on Transgressive Records.
Words by Sean Reid, Dane Wright (DW), Antony Lusmore (AL), Aaron Lohan (AaronL) and Rosie Kerr (RK)