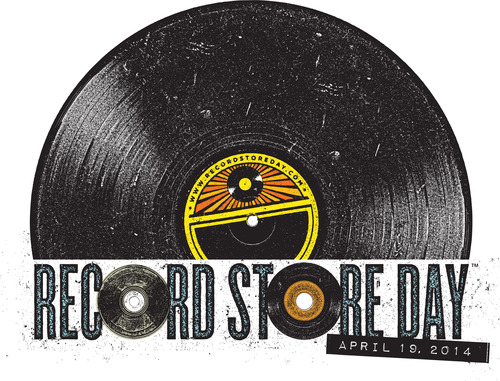 This Saturday the 2014 edition of Record Store Day takes place. Since its launch in 2008, Record Store Day has bought together music fans, bands and record stores to celebrate the culture of independent stores by releasing limited, one-day only releases.
Since its inception, Record Store Day has seen a wealth of rare releases on a yearly basis. This years lengthy list includes Green Day, Mastodon, Nirvana, Slipknot, Sikth and many more.
For this edition of "Fives", we've took on the tricky task of highlighting five "must buy" Record Store Day 2014 releases. To help us out, we're pleased to welcome Jon Tolley from Banquet Records as a guest writer.
Jon along with Already Heard's Heather Robertson and Mikey Brown, have picked out 5 essential Record Store Day releases.
Set Your Goals – The Reset Demo: 10 Year Anniversary Edition
Marking ten years since it's release, it's the SYG 'Reset' demo. A band that means a lot to us, as we put out a split of theirs and helped out on their first tour, the songs on here remain a highlight of the band's sets ten years later. It gets the RSD treatment through via etched coloured vinyl in a die cut sleeve. Definitely grabbing one of these myself. (JT)
Ray Parker Jr. – Ghostbusters!
One of the most talked about and sought after, what's not to like about a slimmer green coloured vinyl release of the Ghostbusters theme tune? (JT)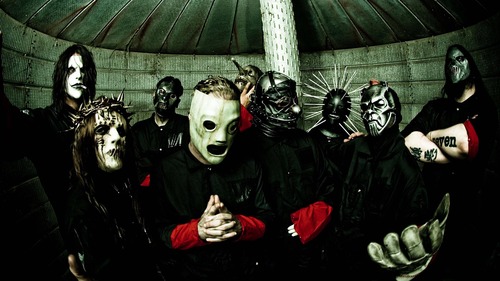 Slipknot – Vol. 3: (The Subliminal Verses)
Normally, when writing pieces on popular bands, I use the 'You've probably heard of… INSERT BAND NAME HERE' line and then make some witty comment as to why you might not have heard of them. In this instance I'm not even going to ask. Let's just dive right in; you all know Slipknot and you've all heard of this landmark album.
'Vol. 3' took the harsh, undeniably Slipknot sensibilities, tones and aggression of their previous work and injected it with melody, passion and more 'convenient' song structure. It's the evolution of Slipknot really becoming their own monster and helped to define and shape them into the behemoth they are today. Having soundtracked the lives of so many years for kids in their teens and paving their way into an alternative scene full of music and lyrics that they can finally relate to it seems so essential. Even to this day it's incredibly relevant and you'd be fortunate to hear anything better.
We're still waiting on new music from the band, but if they never did release anything new I know I'd be more than happy with the legacy they've left behind. It's been 10 years since 'Vol. 3: (The Subliminal Verses)' has been released and it's about time your record player learnt a thing or two about Slipknot. (MB)
Jamie Lenman – It's Hard To Be A Gentleman/All the Things You Hate About Me
Jamie Lenman captured a lot of hearts and minds during his time with Reuben, and his first solo album 'Muscle Memory' is nothing short of ambitious. The double album of songs about the heart and the brain would be challenging for anyone, but he pulls it off with ease. This single showcases a track from each disc on that album, with 'It's Hard To Be a Gentleman' considering the moral dilemmas of equality/traditions of your upbringing while the all the things is face-pummelling intensity for headbanging. Like Lenman, it'll surprise and delight you. (HR)
Cave In – Jupiter (re-mastered re-release)
Releases like this are very much the thing that Record Store Day was made to promote – interesting bands you may not know doing small runs of exceptional albums that are worth your time. 'Jupiter' was a watershed moment for Cave In, reaching mesmerising new heights in what can only be described as space rock, because it's as awesome as the cosmos. The title track and 'Innuendo and Out the Other' have beautiful harmonies with gorgeous guitar parts, while 'Big Riff' is the Ronseal™ of track titles. Cave in are an exceptional band, and if you love heavy but melodic music and aren't familiar, it's definitely a good introduction. (HR)
Record Store Day 2014 takes place on Saturday April 19th.
Record Store Day links: Website|Twitter|Facebook
Full details of Banquet Records' Record Store Day releases can be viewed here.
Banquet Records links: Website|Facebook|Twitter
Words by Jon Tolley (JT), Mikey Brown (MB) and Heather Robertson (HR).