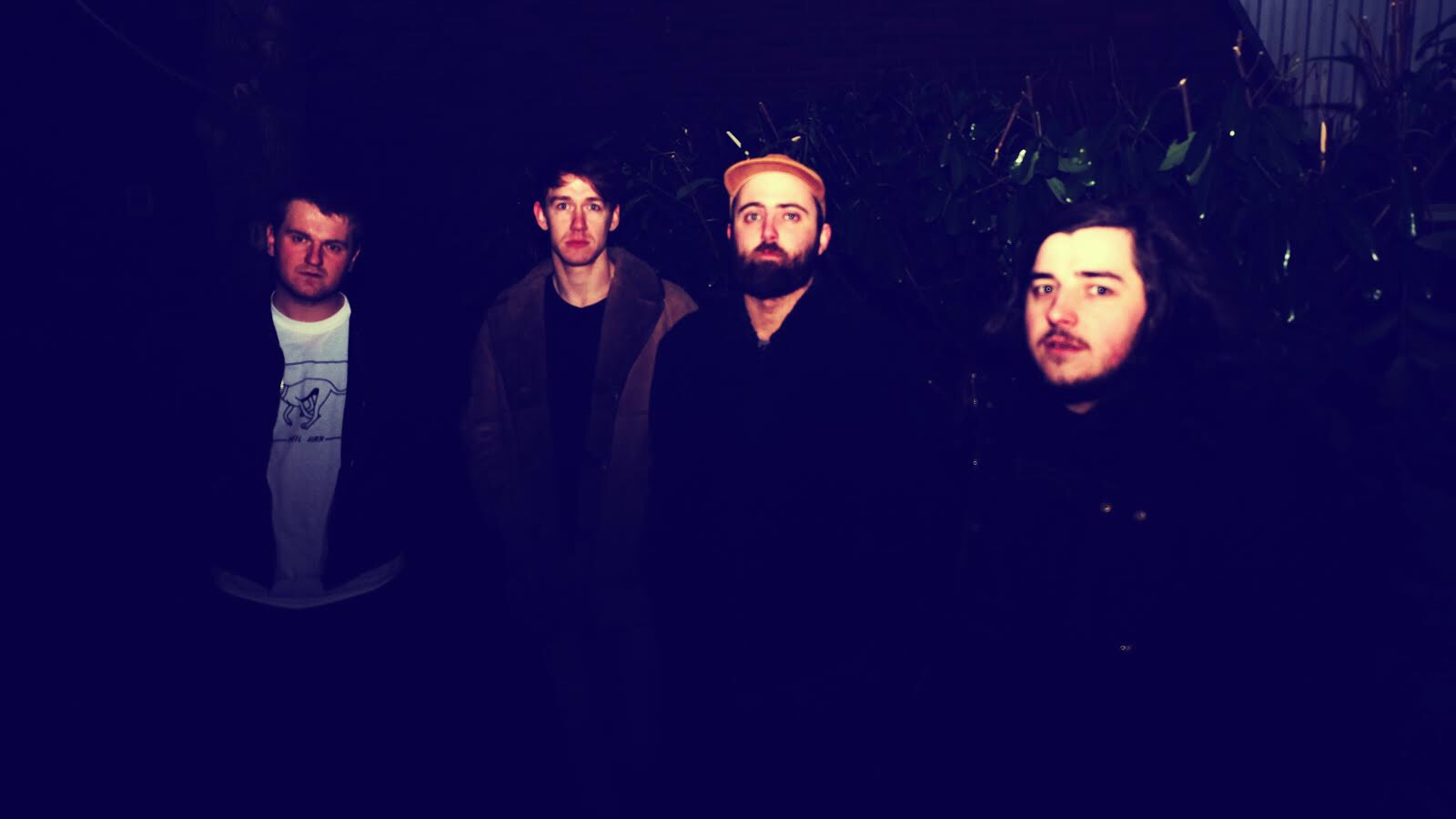 Leeds based quartet Forever Cult are just one of the many up-and-coming names to emerge from the Yorkshire city in recent years. With their brand of fuzz-laden, grungy indie-punk, they've been venturing up and down the UK in recent months having played shows with Fizzy Blood with the occasional headline show here and there.
Nevertheless, they've not forgotten their roots. With a city like Leeds offering a plethora of venues and pubs for rising bands to cut their teeth, Forever Cult have been playing throughout the city for the best part of four years. It's safe to say they know their favourite places to play in the "Capital of the North".
As they put the finishing touches to their next EP and plan for a busy summer of festival appearances, including Live At Leeds, Hit The North, we asked Forever Cult to tell us about their five favourite places to hang out and play in Leeds.
---
Here's a bunch of places in Leeds we like to go and obviously they love us hanging around too.
BRUDENELL SOCIAL CLUB
It's just the best pub/venue in Leeds. Seen too many amazing gigs in here to pick out specifics, had class New Years Eve's and supped many a pint of Guinny in here. We've played it plenty of times too and have never had a bad gig here. Although Snowy (drums) did have a bit of a nightmare when we played with Francobollo. He fell off his stool (and nearly off the stage) when we were about to kick into the outro of 'Glass Eye' (listen to it to picture the scene). The rest of us were waiting for him, then turned round to see he'd disappeared. Seconds later he popped up and smashed into it. It was a bad gig for him all round really, got his hair caught in his mouth later on and was sick in his mouth. Grim.
THE NAVE
Greavesy (bass) spends all his time here producing bangers for all sorts of bands (PLAZA, TRASH, Vulgarians etc) so it's a good place to start. We spend a load of time here too as it's where we get down our tunes with Mr Matt Peel, play pool and smoke tabs out the side door. It's just a class place to be, dead chilled, cool as and somewhere we can create. We did a live session in there so get on that YouTube and find it, it'll give you an idea of how ace it is.
THE BRIDGE INN
A pub in Kirkstall, which is close to Greaves, Snowy and our label (Clue Records) gaffer Scott. We've had many a swill down here and the food is banging. It's a top atmosphere, all wood and stone. A proper boozer with a class local brewery supplying most of the beer. It's prone to a flood as it's right on the canal but that hasn't been known to put many people off.
BLUEBERRY HILL STUDIOS
The finest rehearsal rooms this side of the black sea (where is that exactly? Doesn't matter like, statement will still be true). The place has been carefully crafted to be welcoming & an ace place to create. Totally independent and it's ran by the best people. They've got a dog too. If you can't get in here, try Jar Mills, another independent business that are doing good things and double up as an ace venue/night spot called Mabgate Bleach.
THE ANGEL INN
City centre Sam Smiths pub that's small, cheap af and generally class. Greaves first met Scott from Clue in here, so it's got a very romantic history to it. Open fires, proper mix of people and no frills. If we're out in town, it's generally somewhere we'll visit for a cheap swill. It has a dead good smoking area too if weather permits (if not hide under the fire escape stairs). It's always heaving mind, so maybe just accept our word for it that it's mint but don't actually go there yeah? We don't wanna wait too long at the bar.
*BONUS SELECTION FOR LEEDS & ANY OTHER PLACE* = 'SPOONS
In any city, town or village we hit, the first words said are usually "Where's the nearest Spoons?" Leeds has 3 Wetherspoons in the centre, on a scale of quite plush, to not bad to last resort/pre-train swill. Cuthbert Broderick is probably the nicest and we've had some lovely festivities in here. Plus, Curry Club on a Thursday means this is usually where and when we have a band meeting.
If you're ever in town give us a bell, and we might take you round for a few pots.
Forever Cult links: Facebook | Twitter | Instagram | Spotify