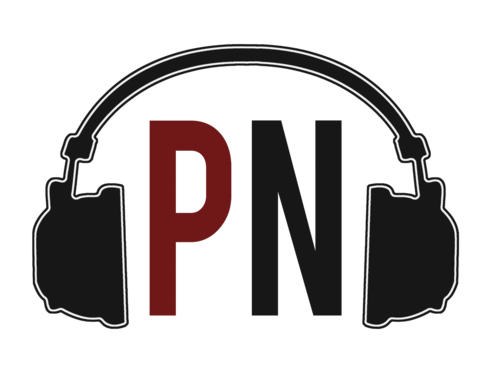 To coincide with our latest "Industry Insight" feature on Jacob Round, this edition of "Fives" sees us looking five essential releases from Pure Noise Records.
Since forming 5 years ago, Pure Noise Records has emerged as one of the most significant independent labels with a range of hardcore, pop-punk and punk releases under it's belt.
With close to 150 releases in its back catalogue, Already Heard's Sean Reid and Dane Wright have delved into the labels discography just pick out the 5 essential Pure Noise Records releases.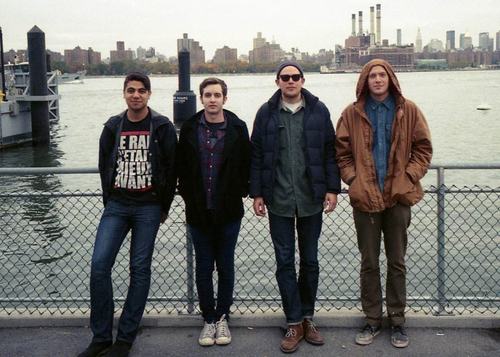 The American Scene – Safe For Now
Whilst The American Scene's debut release, 'By Way Of Introduction' had an admirable youthfulness, its the 2012 follow up, 'Safe For Now' that saw the Bay Area band fulfil on its processor potential.
With songs like 'Blood Orange' and 'Hungry Hands', The American Scene demonstrate their growth towards becoming a mature indie rock band. Whilst 'When You're Undone' and 'Shape Shifter' hints at the bands somewhat darker side.
'Safe For Now' is a record from a band that has found its feet, and are on the brink of doing something very special. (SR)
I Call Fives – I Call Fives
How could we possibly produce a "Fives" feature on Pure Noise Records and not include I Call Fives? One of the most underrated and underexposed pop-punk acts stateside, the band's self-titled 2012 debut album was one of the best, pure pop-punk records to be released in years. Arguably since New Found Glory's debut long player.
ICF's debut delivered exuberant, euphoric pop-punk of the sort of quality that should serve as a blue print of just how debuts in the genre should be done. Ok it didn't exactly re-invent the wheel, but it did hit every one of the genres trademarks in exemplary fashion (somewhat bitchy lovesick songs about romances missed, insanely bouncy power chord breakdowns, excessively dark metaphors randomly sprinkled into the lyrics. Check, check and check) without ever sounding cliched. The album wore it's influences on its sleeve, openly referencing Fall Out Boy and New Found Glory records in the lyrics, given the band made a record that lives up to the standards of its inspiration, where's the harm in acknowledging those that came before. The only bad thing about I Call Fives is that there still hasn't been a follow up. (DW)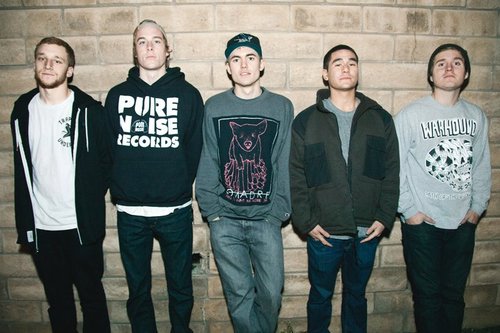 The Story So Far – Under Soil And Dirt
One of the biggest bands on the Pure Noise roster are The Story So Far, and the label were responsible for releasing the band's stellar debut 'Under Soil And Dirt'. One of the first albums to show the full potential of hardcore tinged pop-punk, and created a sound so great that one of UK's fasted rising punk bands based their entire act off of it (Editorial note: depends what side of Neck Deep you're on.)
Under Soil And Dirt by The Story So Far
Parker Cannon's relentless vocal attack brought urgency and passion to the record in abundance, treading the line between melodic and angsty with precision, never allowing things to waver too far towards mawkish, bitter or overly angry. Indeed he pulls this off so well that trying and failing to emulate his vocal style has been the downfall of bands trying to achieve the same genre cross over. One last thing that makes 'Under Soil And Dirt' worthy of a place in Fives, even the token pop-punk acoustic track ('Placeholder') is brims with genuine emotion, energy and passion, unlike the usual limp-wristed affairs. (DW)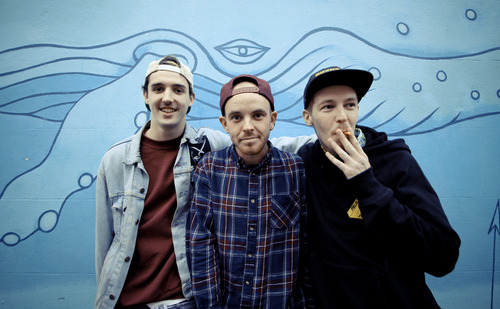 Gnarwolves – Chronicles of Gnarnia
Although Pure Noise is well-known for producing awesome releases Stateside, it has more recently took on the role of introducing overseas bands to US audiences. Cue Gnarwolves.
Back here in the UK, we've known for quite some time how brilliant this Brighton trio, and so does Pure Noise. With 'Chronicles of Gnarnia', PN and Gnarwolves put together more or less everything they've released so far under one umbrella. Tracks like 'Melody Has Big Plans', 'Coffee' and 'History Is Bunk' are the perfect introduction to the bands brand of skate punk/pop-punk. (SR)
Handguns – Don't Bite Your Tongue
For many Philadelphia pop-punks Handguns demonstrate what Pure Noise is possibly most known form; producing instantaneous and raw pop-punk releases.
Don't Bite Your Tongue by Handguns
Their 2011 release, 'Don't Bite Your Tongue' showed great potential with 7 slices of energetic, crisp pop-punk that hit all the right spots.
Thankfully their debut full-length, 'Angst' fulfilled the potential shows on 'Don't Bite Your Tongue' and we're sure this summers 'Life Lessons' will provide even more huge hooks! (SR)
Pure Noise Records links: Facebook|Twitter|Bandcamp|Soundcloud
Words by Sean Reid (SR) and Dane Wright (DW)