Whilst we all love a good full-length, 2013 has seen a plethora of brilliant EP's and for this edition of "Fives" we thought it'd be a good idea to highlight the five best EP's of 2013 as voted by the Already Heard team.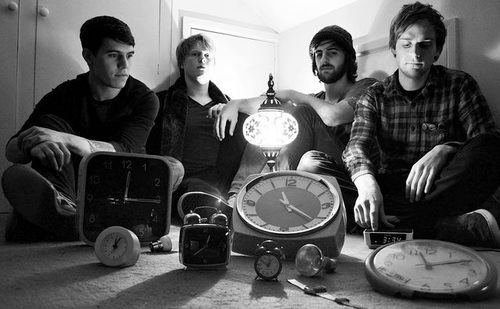 5. Gunning for Tamar – Camera Lucida
Coming in at number 5 on Already Heard's favourite EPs of 2013 is Oxonian trio Gunning For Tamar's excellent 'Camera Lucida' release. This was a turbulent year for the band (at the time of recording this they were a quartet – guitarist/keyboard player Dan Pollard has since announced his departure), but they managed to turn out a record that reflects their continuing evolution. The 5-tracker draws from a range of different moods and atmospherics, from the incendiary and dynamic opener 'Yogging' to the reflective and sombre 'Another Season'.
This EP shone brightest in a formidable year for cult DIY label Alcopop! Records – a considerable feat when a compilation released on a mountain bike (!) also emerged from the label this year. Murmurings from inside the band's camp suggest that 2014 will be the year they strike with their strongest foot first, so we suggest listening to this record sharpish before Gunning For Tamar's name becomes the one to drop next year. (OC)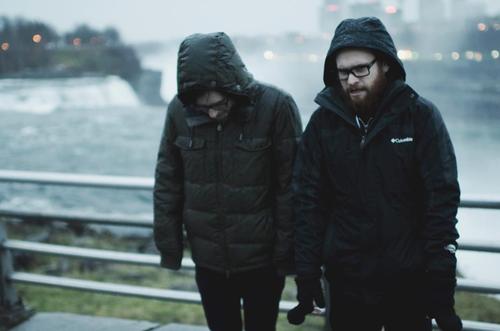 4. Dads – Pretty Good
Hailing from New Brunswick, emo duo Dads have finally locked in on what/who they are as a band with this four track EP. Their previous records, debut EP 'Brush Your Teeth' and LP 'American Radass (This Is Important)', displayed ideas of the indie melancholic punk variety. What those releases lacked were a focus; a balanced blueprint and stable structure to their identity. On four-track EP 'Pretty Good', with an almighty clean brushstroke they've achieved something grander and clearer for the ears.
Whilst Dads haven't strayed too far from their usual sound, they have made subtle changes accompanying a crisper, clean cut atmosphere. Opener 'My Crass Patch' storms in with punk fury before the melodiousness takes the reigns, slowing the tempo. Keeping a steady beat, this song eventually soars into the grand escapade. 'Can I Be Yr Deadbeat Boyfriend?' is quintessential Dads as it indie punk punches one in the gut with whimsical melancholy. 'Boat Rich' is sweet lulling with its chorus. This is all rounded off by the charming 'No, We're Not Actually'. The vocals, drums and guitar swoon in emotive calm before building to a grandiose gush of wind that ends subtly. With 'Pretty Good', Dads have shaken off the abhorrent twinkle daddy tag. Instead they are constructing themselves into a heart on sleeve indie rock powerhouse spectacle. To the sceptics, if you were unsure of Dads before, then try again. They've convinced several of us at Already Heard, hence why they're in our Top 5 EPs of 2013. (AL)
3. MINE – Disappear
In every genre or scene, there is always the lingering inevitability of oversaturation. When this occurs, usually it takes a minority to tear out the old and breathe new ideas into the rulebook. MINE happen to be one of those bands. Last year's self-titled EP was a concoction of wonderful ideas. Cathartic post hardcore drowning in a psychedelic, ambient vat of grunge punk. In 2013, the band (featuring former/current members of Hang the Bastard, Centurions Ghost and A Long Time Dead) released 'Disappear', their sophomore EP.
Refining the ideas found on the self-titled, MINE have created a balanced chaotic twinkling shine. 'Stand Up Straight and Let Me Take a Look at You' proceeds with a dazzling waltz of notes before building into the grunge laden catharsis. Vocalist Christopher Barling screams the doors down in unwavering fury on 'Penknife'; there is less beauty but still maintains a sense of majesty in MINE's shifting formula. The fuzzy pulse in the bass on the title track pushes the band into a sonic flux where the melodies lose their grip, whilst despair triumphs. The shoegaze hum on the instrumental interlude 'Purple' is hair raising via a tense atmosphere and warm colours. This eventually builds into a downtrodden, dreamy razor sharp finale entitled 'Sleepwalk'. Layer after layer, the progression pays off in intrigue and wonder. 'Disappear' cements MINE's identity in refinement. Can we have a full length now please? (AL)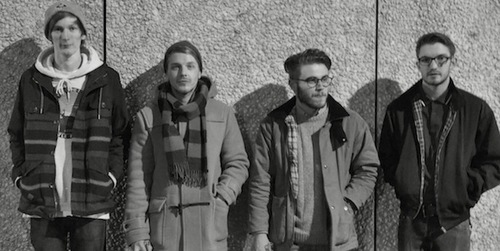 2. Moose Blood – Moving Home
Since we've been banging on about Moose Blood for the past 12 months, it's no surprise 'Moving Home' finds its way on our five best EP's of the year.
This collection of jangly Pop Punk/Emo has had repeated plays throughout 2013, and deservedly so with tracks like 'Evening Coffee' and 'Carbis Bay' showing the bands sentimental side with plenty of melodic hooks. With pop culture references from start to finish; 'High Fidelity', Dashboard Confessional, Morrissey, Hemingway, Moose Blood subtly made a big statement of intent with 'Moving Home'. Since its release early this year, the bands popularity has expanded beyond expectations to the point where they're now one of the most promising UK bands right now. (SR)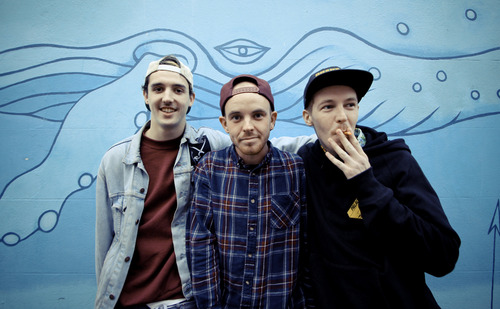 1. Gnarwolves – Funemployed
The only way you could have missed the Gnarwolves hype this summer would involve being stranded on a desert island and 'Funemployed' encapsulates 2013 perfectly for us. This year they've supported everyone from The Story So Far to Funeral for a Friend and Anti-Flag while scoring bookings for every major alternative festival you can think of, however Gnarwolves also took the time to drop this amazing slice of musical goodness. Consisting of four outstanding tracks of skate-punk, 'Funemployed' has been solidly on repeat since its release in June.
From the sweeping riffs of 'Melody Has Big Plans', to the brilliant line, "I'm not the same guy you kissed, I'm a miserable shit and you know it" in 'Tongue Surfer', 'Funemployed' is full of standout moments that beg for repeat listens. Favourite track 'Limerance' is desperately catchy, starting off slowly before escalating into a ridiculously catchy pop-punk track.  Clocking in at less than ten minutes, 'Funemployed's only flaw is that it's just too short.  We're eagerly awaiting a 2014 full-length album release. (JS)
Words by Aaron Lohan (AL), Jay Sullivan (JS), Ollie Connors (OC) and Sean Reid (SR).