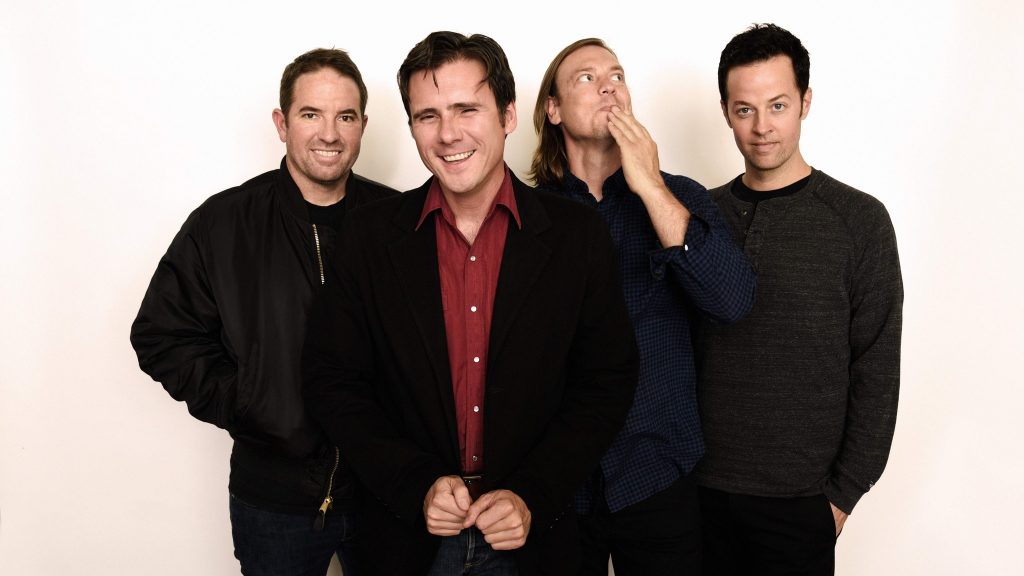 25 years. That is how long Arizona emo-rockers Jimmy Eat World have been going. While some bands who last that long go through an endless amount of members, for all but two of those 25 years Jim Adkins, Zach Lind, Tom Linton and Rick Burch have been the band known as Jimmy Eat World.
Having been so active for so long, it's no surprise the quartet has built a wealth of standout songs. While their brilliant four album run of 'Clarity', 'Bleed American', 'Future' and 'Chase This Light' is something some bands can only dream of.
To mark their 25th anniversary, Jimmy Eat World will be making their Slam Dunk Festival debut later this month when they headline the Monster Energy stage. Undoubtedly, they're sure to pack out their hour-long plus set with "the hits" and longtime fan favourites. However, for this edition of "Fives", Already Heard editor, founder and major Jimmy Eat World fan, Sêan Reid, has delved deep into the band's discography to pick out five of the best JEW cuts that firmly prove there is more to them than 'The Middle'.
Disagree with Sêan's picks? Leave a comment below.
Dizzy
'Chase This Light' is, in my opinion, one of Jimmy Eat World's under-appreciated albums. Beyond the singles of the bombastic 'Big Casino' and the infectious 'Always Be', 'Chase This Light' contains an abundance of JEW gems. None more so than album closer, 'Dizzy'.
Swooning in with drifting guitars and steady strings, Jim Adkins sings admirably of broken love. Its gradual pacing stirs towards a harmonious conclusion. It captures the hope and disappointment that weaves its way through 'Chase This Light'. Lines such as "If there's half a chance in this moment" epitomises the longing while unanswered phone calls highlight the desperation.
It's one of Jimmy Eat World's finest moments and at the time of writing, has reappeared on their setlist after a four-year absence. Let's hope they give us a moment to cherish at Slam Dunk.
Disintegration
Originally demoed during the 'Futures' album sessions, the slow-burning 'Disintegration' opens 2005's 'Stay On My Side' EP.
At seven minutes long, it sees the quintet at their most experimental. Zach Lind's effective, tumbling drum beats counter twinkling guitars and Jim Adkins' hushed vocals. While the looping line of "lie, lie better next time, stay on my side tonight, oh" is sure to be stuck in your head for days.
Call It In the Air
Considered by some as the "forgotten Jimmy Eat World album;" they rarely play songs from the 1996 record. Nevertheless, 'Static Prevail' has hints of what and who Jimmy Eat World would become.
Alongside standalone single, 'Rockstar', 'Call It In The Air' is a noteworthy early cut from their back catalogue. The dual vocal work of Adkins and Tim Linton thrives with a soaring chorus and choppy guitars adding to the adrenaline rush provided.
Appreciation
Depending on who you ask, Jimmy Eat World's output post-'Chase This Light' has been mixed. Notwithstanding, 2013's 'Damage' included a handful of heartfelt highlights with album opener, 'Appreciation', being one of them. Its striking guitars alongside its upbeat tempo nicely gives way to an atmospheric, towering chorus.
While 'Damage' is slightly lyrically bleak; Adkins has described it as an "adult breakup record", 'Appreciation' is one of its brighter moments. Lines such as "Strange we come to find ourselves, Not knowing we're lost" are defiantly delivered with a hint of heartbreak. In other words, your standard Jimmy Eat World gem.
We Are Never Ever Getting Back Together
Sure including a cover on this list might be an obvious choice, especially when Jimmy Eat World have plenty of album tracks to choose from. 'Your House' (the 2007 version), 'Coffee and Cigarettes', 'Clarity', 'Drugs Or Me' (both the original and the Styrofoam remix) and 'Kill' were songs I considered. However, their 2013 take of Taylor Swift's breakout hit shouldn't be ignored.
It's just one of several covers in their catalogue; most notably the almost unrecognisable cover of The Prodigy's 'Firestarter'. While 'Last Christmas' is a must-have on any alternative Christmas playlist.
As for 'We Are Never…', Jimmy Eat World's recorded it as part of iTunes Session and would include it in their 'Damage' tour setlist. With its laid-back tempo, twinkling guitars and soothing harmonies, the Arizona band firmly put their own unique stamp without losing its memorable hook.
'Love Never / Half Heart' 7″ by Jimmy Eat World is out now.
Jimmy Eat World links: Website | Facebook | Twitter | Instagram
---
Jimmy Eat World will be playing the Monster Energy stage at the Slam Dunk Festival on the following dates:
May
Sat 26 City Centre, Leeds – 9:30pm – 10:45pm
Sun 27 Hatfield Park, Hatfield – 9:05pm – 10:20pm
Mon 28 The NEC, Birmingham – 9:35pm – 10:50pm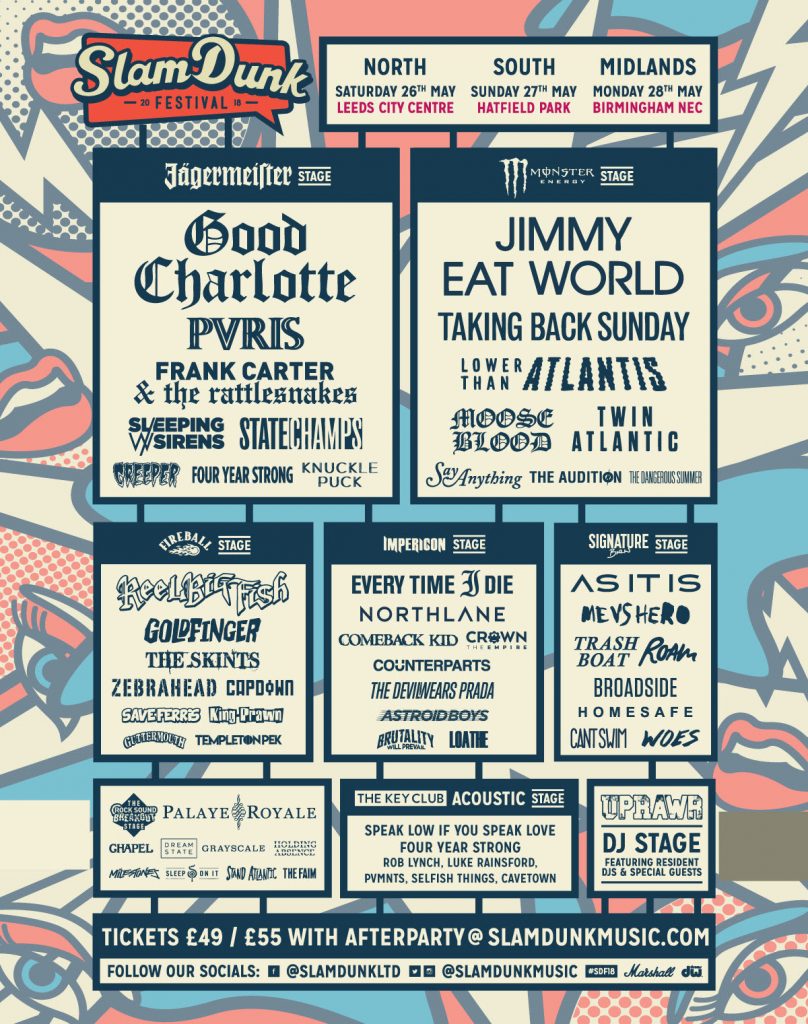 Tickets can be purchased here.
View more of Already Heard's Slam Dunk Festival 2018 coverage here.
Slam Dunk Festival links: Website | Facebook | Twitter | Instagram
---
Words by Sêan Reid (@SeanReid86)
---
If you have enjoyed reading this article and would like to help us produce more content and promote more great new music, please consider donating to our Patreon page.