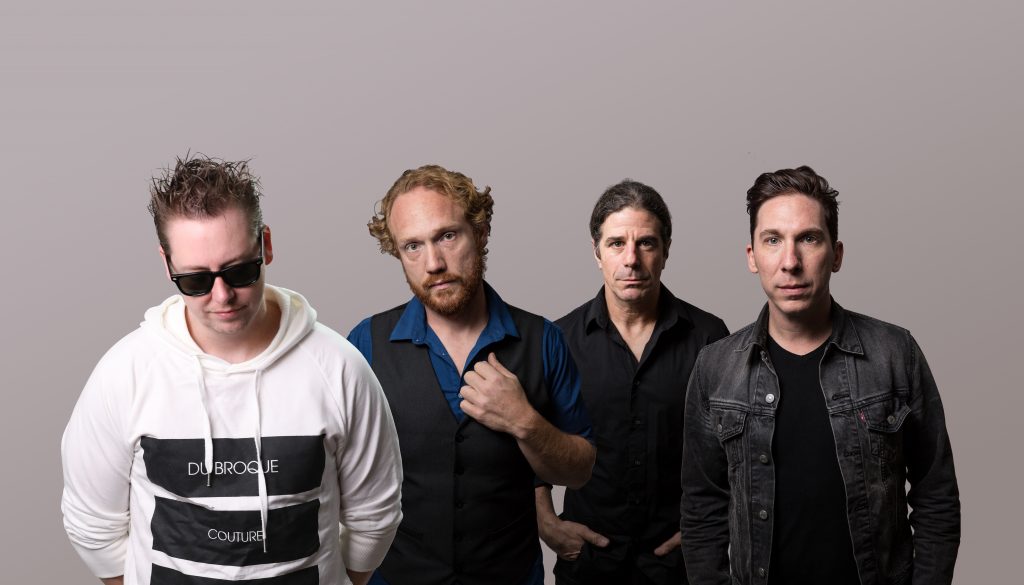 Let us take you back to 1999. A year which involved the Y2K Scare, Tony Hawk's landing the first ever 900, The Matrix, South Park, The Phantom Menace and the rise of nü-metal, boybands and pop-punk. For Maryland-based quartet, Classified Frequency, it's the latter they often reminisce about and take their influence from. Their new EP, 'Black Eye', is four slices of nostalgic pop-punk and powerpop. It sees them taking their influences of American Hi-Fi, Cheap Trick, Fountains of Wayne, and Lit and giving it a fresh lick of pain for 2018.
Recent single, 'No More Sex', perfectly sums up the rose-tinted approach Classified Frequency have. With its infectious chorus and raunchy lyrics means it wouldn't sound out of place in one of 1999's most memorable films – 'American Pie'.
While teen comedies may have dominated the silver screen in 1999, we asked Classified Frequency's vocalist/guitarist Matthew Berry to pick out five songs that defined the year.
Smash Mouth – All Star
People love to shit on this tune nowadays but it's awesome. And the theory nerd in me loves the chromatic guitar line in the chorus.
Lit – My Own Worst Enemy
This one is self-explanatory! So epic and still loved 20 years later.
TLC – No Scrubs
I think over time, this song just gets better. I knew all the words when it came out and I still do…
The Goo Goo Dolls – Slide
Pretty much played every 10 minutes on every radio station and MTV Show! You couldn't get away from it but no one really complained about it.
New Radicals – You Get What You Give
Probably the best song of the year and sadly that was it for them. If you gotta have one, there are worse ones to be known for.
'Black Eye' EP by Classified Frequency is released on 25th September.
Classified Frequency links: Website | Facebook | Twitter | Instagram