For this edition of "Fives" we're taking a trip back in time, twenty years to be precise. The year is 1994. 'Pulp Fiction', 'Forrest Gump', and 'The Lion King' are reigning at the Box Office, "Soccer" made its return to America as Brazil won the FIFA World Cup in the States, and the UK singles charts was being unfortunately dominated by the likes of Wet Wet Wet and Whigfield. Nevertheless 1994 wasn't all that bad for music as it saw the release of several influential albums, that are celebrating their 20th anniversaries this year.
We thought it'd be a good time to highlight five of those albums. Read on to find out which five albums the Already Heard team picked as their favourite albums from 1994.
Let us know your thoughts on our picks on our Facebook and Twitter pages. Did we miss any important releases? What are you musical memories from 1994?
Weezer – Weezer
Whatever you might think of Weezer's output in recent years, you can't argue the bands self-titled debut is a bonafide classic. 'Weezer' (or 'The Blue Album') is just over 40 minutes of fantastic, vibrant power-pop at its very best.
From start to finish, it's clear why twenty years later 'Weezer' continues to influence and inspire as tracks like 'My Name Is Jonas', 'Holiday' and 'The World Has Turned and Left Me Here' are whimsical wight their subtle garage alt-rock approach. Whilst the singles, 'Say It Ain't So', 'Undone – The Sweater Song' and 'Buddy Holly' solidify the albums legacy and are still highlights at the bands live shows today.
'Weezer' is one of the premier debut records of the last twenty years and is a must for any rock fan. It has it all; catchy choruses, humorous lyrics, and occasional guitar solos all delivered in a not all too polished condition. (SR)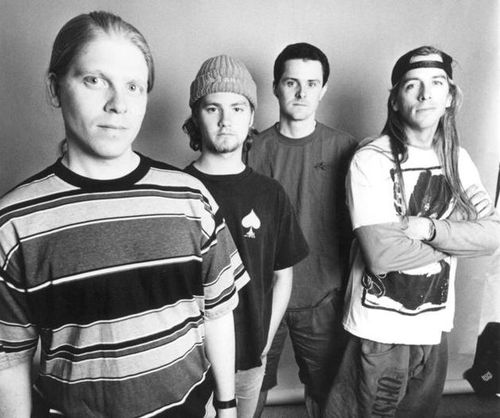 The Offspring – Smash
Okay, it's been a good few years since The Offspring were relevant. It's been even longer since they were good. But for a good few years in the nineties they were both, and in that time they put out some iconic songs. A lot of the tracks on 'Ix-nay on the Hombre' and 'Americana' (even if just for the cheese factor) inspire fond memories from a lot of people, whether or not they still stand up, and 'Smash' ignited the best years of their career. Weirdly enough 'Ignition' didn't, but hey ho.
In all honesty, it's not an amazing album. It's good, but in context it's nothing to write home about. Personally, I loved it growing up (The first three albums I ever bought were all early Offspring albums) but as far as punk goes, there was much better stuff going on before, during and since.
However, it's still a relentlessly fun and catchy set of songs that instantly recall themselves into sing-every-word territory regardless of the time between listens. On top of that, it was at the time, and still is, the highest selling independent-label album of all time. Of course sales don't reflect quality, but an album so popular that no other independent artist has toppled it needs a degree of recognition.
Oh, and that surf riff in 'Come Out and Play' is just impossibly infectious. 'Smash' is worth its place in Fives just for that. (BK)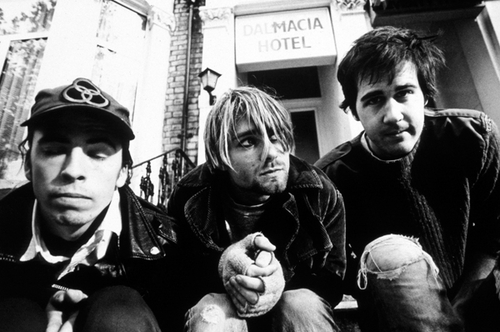 Nirvana – MTV Unplugged in New York
2014 marks the 20th anniversary of Kurt Cobain's passing, so I thought it only fit to celebrate the anniversary of this live album, released a few months after his suicide. Live albums are normally an afterthought; usually a compilation of dodgy recordings that are no substitute for being there that serve to get artists out of an unwanted record deal, or to earn a quick buck in-between releases. This is something different though; a re-imagining of some of Nirvana's more obscure songs, along with a wealth of wonderful covers. Everyone I talk to about this record, I seem to have a different favourite moment of this record – whether it be the doleful 'All Apologies', engorged by beautiful cello, the fantastic cover of David Bowie's 'The Man Who Sold The World', or my personal zenith, the emotionally devastating cover of Lead Belly's 'Where Did You Sleep Last Night?' – opinions might be disparate, but most agree this figures with the Seattle trio's very best.
This record's influence can be felt in the most obscure of places – former grime rapper turned soul singer Plan B took the title of his first album 'Who Needs Actions When You've Got Words?' from a line in this album's cover of The Meat Puppets' 'Plateau' (accompanied by two members of TMP). A recording hosted by MTV screams a soulless affair, but this record has that quality by the spadeful. (OC)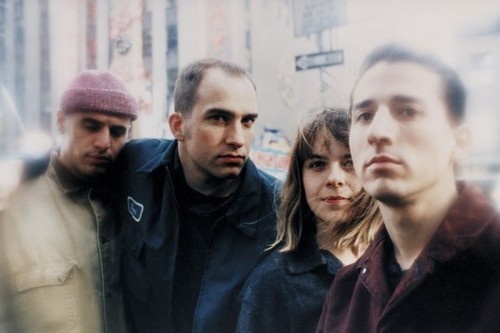 Jawbox – For Your Own Special Sweetheart
In comparison to all the other releases here, this is perhaps the most obscure. After releasing several albums and EPs on Dischord Records, owned by Fugazi/Minor Threat/Embrace frontman Ian Mackaye, post hardcore quartet Jawbox signed to major label, Atlantic Records. There were initial cries of "sell-out" in the DIY punk community, but all tantrums were put to rest when they released this beauty. Third album, 'For Your Own Special Sweetheart', is a staple of nineties post hardcore. The Washington D.C. troupe concocted a balanced scale in sheering noise and gracious melody.
The chugging rhythms on opener 'FF=66' is vicious as it is sweet. 'U-Trau' contains itself in nostalgic post punk broodiness, whilst 'Reel' is whimsical in a rush of fury and melancholy. 'Cruel Swing' jams in 5/4 time signature in a firm, lethal bite. On the other end of that scale, 'Green Glass' seeps in subtle, irksome self-loathing. These examples showcase a teetering taste in the magnitude of this record. Though, in order to get lured into it, I recommend your hear the unusual chord progressions in the dream like 'Savory' or the catchy, straight to the gut tune in 'Cooling Card'.
Although it wasn't a commercial success for Jawbox, who split after the self-titled follow up LP, it did cause a cultural impact. It inspired many successful bands, including Deftones, who covered the aforementioned 'Savory' with Sacramento peers Far. More importantly, this album is a beautiful, cult classic in its own right. What better time than now to listen to this masterpiece. (AL)
Green Day – Dookie
If there's one thing that makes it hard to believe about Green Day's stellar major label debut 'Dookie', it's that frontman Billie Joe Armstrong barely seems to have aged a day since its release. Presumably at around the same time as writing the album that many credit with playing a key role in fighting off the gloom of grunge, and bringing punk back into the mainstream, Armstrong also stashed a magical painting somewhere in an attic in Berkley, CA, which is now ravaged as hell.
Thanks to its iconic cover art cartoon and the huge singles 'Basket Case' and 'When I Come Around'. 'Dookie' attracted a whole new generation to the allure of Punk Rock (including this writer), and set Armstrong and co on the road to global superstardom. With its wry sense of humour and unflinching references to drugs, masturbation and sexuality, it also showed that it was ok for Rock music to be fun again in the post Cobain void. (DW)
Words by Sean Reid (SR), Dane Wright (DW), Ollie Connors (OC), Ben Kosma (BK) and Aaron Lohan (AL).