Every year around late October and early November, the small town of Gainesville, Florida in the U.S. is invaded by music fans, who indulge in bands within the genres of punk, emo, indie and post hardcore, across several venues. This event, taking place over several days, is called The Fest. Supported by the guys at renowned label No Idea Records, it showcases the finest underground punk related bands on both sides of the Atlantic.
Now in it's 13th year, The Fest once again will feature a wealth of bands appearing over several venues, not only in Gainesville, from the 31st October to the 2nd November, but also the second edition of Pre-Fest in Ybor, Tampa, from the 29th to the 30th October. Having been fans of the festival for a while, we at Already Heard thought it'd be fitting to recommend our 20 must-see bands at The Fest 13 this year!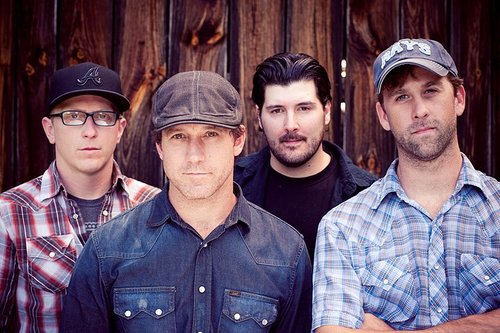 Hot Water Music
Punk rock veterans have enjoyed a resurgence in the past year or so. After Anti-Flag tore into Sonisphere last month, you can bet that Hot Water Music will be doing the same on the other side of the pond. The band is in better form than ever right now and still riding the wave of 2012 record 'Exister'. The next chapter of the Hot Water Music saga is yet to be written, but if it comes close to the strength of the band's recent activity, then we're all in for a treat. (AL)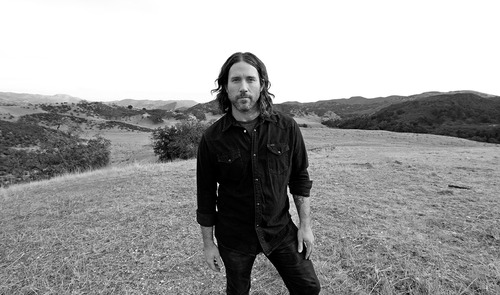 Chuck Ragan & The Camaraderie
You can't have Hot Water Music without Chuck Ragan, and it's great to see him with a solo set lined up alongside the band's Fest performance. There hasn't been a bum note yet in Ragan's solo career, and those lucky Fest-bound fans will be incredibly lucky as Ragan gets a chance to showcase the very best work from his entire musical career. (AL)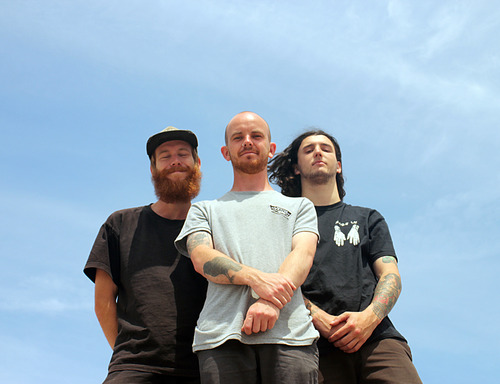 Gnarwolves
There are few bands in the world in better form than Gnarwolves right now. At Slam Dunk they were superb, and at 2000 Trees they were magnificent, and stateside they'll certainly be amongst friends. The trio has never failed to impress on a European stage, but for the south-west quartet American environments are ones that remain largely untapped. For better or worse, that will change at Fest, and you just know that the three-piece won't hold back in the process. (AL)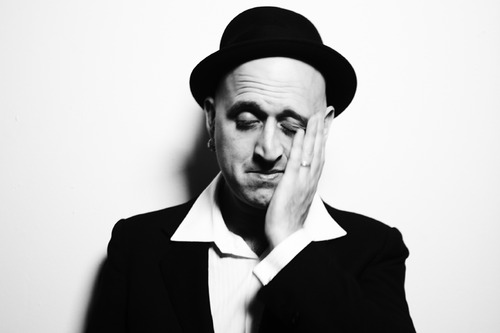 Franz Nicolay
'Do the Struggle' was a largely unappreciated gem amongst the hustle and bustle that was 2012's quite fantastic musical selection. 'To Us, the Beautiful' is looking set to be just that to 2014. The Brooklyn-based answer to Frank Turner is tucked away amongst the lineup of a superb-looking festival but make no mistake that the multi-instrumentalist musician will be one of the weekend's big must-sees. If you're lucky enough to be there, then don't miss this for the world. If you won't be at Fest this year, then the very next chance to see Nicolay, you take. There's no better advice I could possibly give going into this festival. None at all. (AL)

Mixtapes
Of the countless bands on offer at Fest this year, none will leave you feeling anywhere near as good as quirky and irrepressibly cheerful as Ohio indie-punks Mixtapes. Expect plenty of peppy upbeat jams edged with a side of grungy lo-fi fuzz and playful duelling male/ female vocals between Ryan and Maura. Having recently announced their hiatus, it makes it more important than ever to catch this band at one of their final shows. Whatever Mixtapes takes to the Fest stage will put on one of the happiest shows on offer on any festival anywhere. (DW)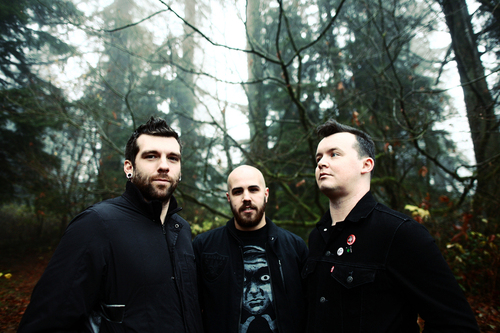 Broadway Calls
For anyone checking out a preview of Fest, it's likely that Oregon's Broadway Calls won't need too much in the way of introduction. This heart on sleeve punk rock trio will be packing sing-alongs and good times a plenty, and who can resist angsty grungy up-tempo punk rock  when it's delivered with as much conviction and infectiousness as Broadway Calls can bring. (DW)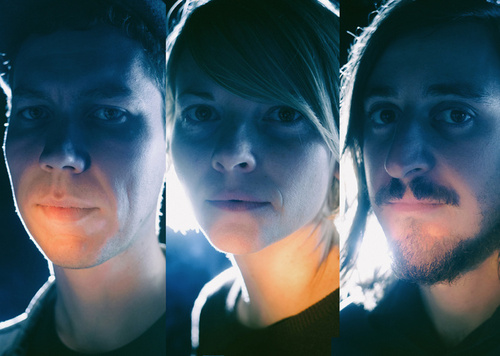 Circle Takes the Square
The Georgia natives have had a protracted but intense effect on the hardcore scene. Their debut album 'As The Roots Undo' is over a decade old, but the three piece still sound as tight as a drum and thunderous as a tropical storm. Kathleen Stubelek and Drew Speziale's vocal mix crackles and their guitar and bass fight it out with fast and heavy riffs. Their UK tour with Code Orange Kids last year caused carnage in some intimate venues across the country, while showing off the tracks from their recent album 'Decompositions'. If you like it sweaty, hot and heavy on the riffs and mosh, then you'll not want to miss this. (HR)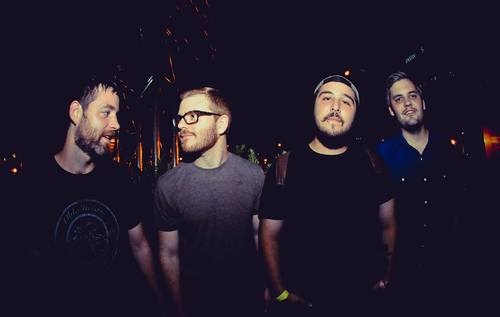 Look Mexico
Look Mexico never fail to bring a smile to your face. With their worldly wise lyrics and sunny melodies, they toe the line between insightful and delightful. Their EP 'Real American Spear It' is one of the permanent fixtures in my personal mp3 playing device. With some brilliant pop culture references and ridiculous phrases as song titles like 'I Go, You Stay, No Following' and 'You Come Into My House, while I Sleep?', it might seem a bit ridiculous at first, but their songs will bring you around. Earlier work takes its cues from 90s emo that would make fans of Mineral and The Promise Ring lose their cool, and later works just embrace their love of pop simplicity and beautiful harmonies without losing any of their ability to churn out a good bass groove or guitar hook. If you love bands you can dance and sing along to, then you'd want to have these guys on your list. (HR)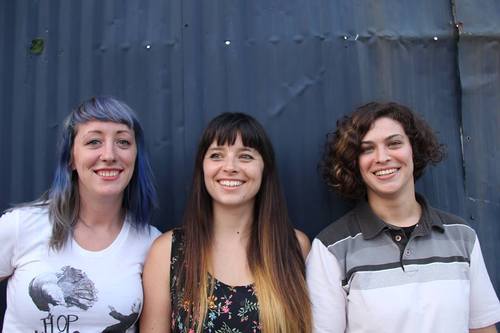 Cayetana
Cayetana are my favourite current band I'm yet to see. After narrowly (it wasn't even narrowly really) missing them at last years Fest due to venue over capacity, it's with great pleasure that this is the year I choose not to drink four loko again, and make it in time to watch them play. Their EP 'Hot Dad Calendar' released this year has just exploded. They've recorded, and are soon to release a new record, toured with The Menzingers, and there's no stopping them there. Seriously, if you want to see this band, then get down in time to whichever venue it may be. Do not hesitate, grab a beer in the venue, leave your friends, this is important. (RK)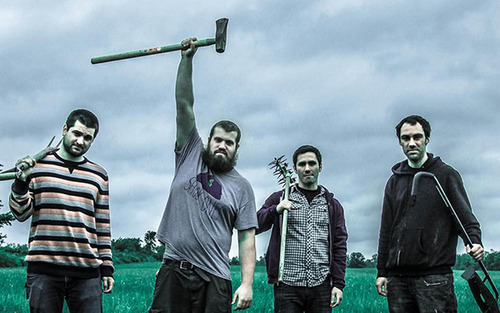 Captain, We're Sinking
I first saw Captain, We're Sinking at Fest 10 and thinking back, they were playing 1982's, and I was half watching, half playing video games (seriously, we need a place like this in the UK). Fast forward a year or so later and their full length 'The Future Is Cancelled' comes out, and I don't stop listening to it. I mean, I still haven't stopped in all honesty. Last year they played my favourite set of Fest. Drunkenly at 1am, just how we like it. In all seriousness though, this band are really underrated in my opinion and if you're going to see them anywhere, you should really make it at Fest. (RK)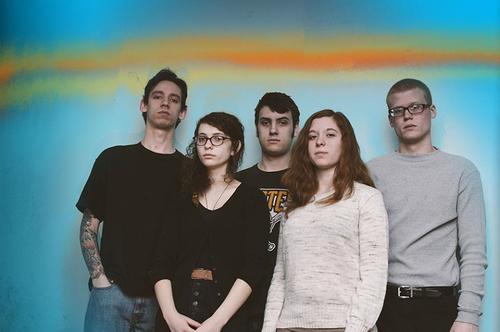 Adventures
Adventures,for me, kind of came out of nowhere and swept me off my feet. Both EPs are spectacular and watching them last year only furthered my appreciation for them. I'm biding the time until they visit our shores, but really I think it won't be relatively soon and to miss an opportunity such as seeing them at Fest would be downright dumb. (RK)
Lifetime
I don't think I need to say too much here. Lifetime… are, well, Lifetime for god's sake! If you're going to watch your favourite band of all time (as they are mine) I couldn't think of a better set up. Sun, beer, every single person in the room feeling exactly the same as you. After missing out with them not playing Fest 10 in the end, this is my year, and should be yours. If you want to feel the community of Fest as a whole, just turn and look around you, and this goes for whoever you watch really. You're surrounded by people who just love it as much as you, and it's something sincerely special. (RK)
Tiny Moving Parts
If there's one band that we're excited to see at Fest, then its Benson, Minnesota trio Tiny Moving Parts. They bring their own spin on the emotive post hardcore style; sweetly poetic lyrics, twiddley guitar parts full of whimsy, and a cathartic, but bright mood. Last year's 'This Couch Is Long & Full of Friendship' was a delightful surprise and the only evidence you need is to go view their set. Still not convinced? Well, you should also look to their recently released split with Old Gray (who're also attending Fest this year). The two songs on that record, 'Swimming Lessons' and 'Fair Trade', exhibit the serene heart wrenching quality of the trio. Furthermore, they've got a new album coming up called 'Pleasant Living', and based on it's first single 'Always Focused', the rest of this material is sure to sound amazing live. Tiny Moving Parts are a breath of fresh air in a genre bordering on over saturation; not to be missed! (AaronL)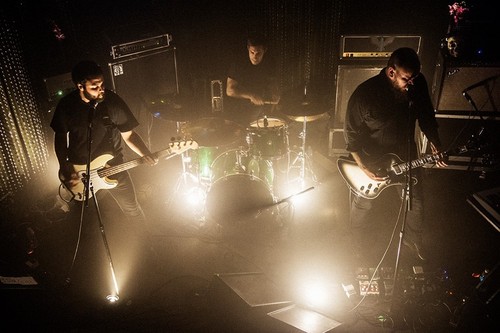 Coliseum
In their early beginnings, Louisville, Kentucky band Coliseum were a bulldozing hardcore outfit of blistering proportions. Their recent offerings however, including 2010's 'House with a Curse' and last year's 'Sister Faith', has led them to become a stylistically different band. The gritty punk prowess still lies within, yet they've moulded themselves with subtle post punk broodiness, with an added drop of melody. Playing an exclusive show at this year's Fest, Coliseum are sure to have a strong presence for must see live band. You'd be a fool not to see them, as it's likely they'll not only play their recent explorative post hardcore material, but also the trudging hardcore punk that kick started them off. Their set will commemorate not only the future, but also the past, since it's the tenth anniversary of their self-titled debut LP, whose reissue will be available on Deathwish, Inc. later this month. Speaking of Deathwish, with the trio re-joining their old label, there could also be a chance that new material may surface; that is speculation at this point. What isn't speculation is the need for you to see this band at Fest 13 this year! (AaronL)
Donovan Wolfington
Hailing from New Orleans, Louisiana, Donovan Wolfington were a lovely surprise for the ears last year when they released debut 'Stop Breathing'. The quintet's sound is a culmination of different styles, wrapped in a neatly adoring package. In one moment, you'll be whisked away in a dreamy, summery indie rock aura; the next will take you off guard via pedantically fuelled post hardcore.  We gave new EP and Topshelf debut 'Scary Stories You Tell in the Dark' a 5 out of 5 rating, so of course we'll be checking out this charming lot at Fest this year. Without a doubt, Donovan Wolfington are a breath of fresh addictive air as far as new bands go, therefore it's highly recommended that you indulge in them and get high off of the euphoria! (AaronL)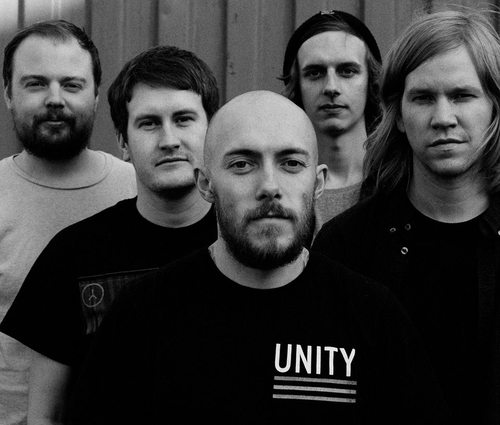 Goodtime Boys
After years of hard work and touring since their inception, this year saw Goodtime Boys finally release their debut album. 'Rain' is an utterly sublime piece of work; it is an album full of grit and a lot of heart. Not only that, but they've finally made material which slots in well with their incredible live performances. This post hardcore troupe has built, and continues to build, an inspirational legacy that will incite a creative spark with many aspiring musicians. Out of all the British bands playing Fest 13, I insist that you witness a Goodtime Boys show as you'll get a lot out of it, emotionally and intellectually; you won't regret it! (AaronL)
Self Defense Family
This next band we recommend is a collective of musicians who need no introduction at this point. Self Defense Family have a vast discography to their name, plus an enigmatic sensibility to how they run as an outfit. Latest album 'Try Me'is a fine example of this, but to understand the band's peculiar nature you'd have to see them live. They create a wall of post punk noise, teetering between subtlety and intensity. All the while, the strained vocals by Patrick Kindlon convey lyrics with an imagination for detailed imagery. If you're looking for an odd yet endearing spectacle to view over the Fest weekend, then Self Defense Family will definitely fulfil your needs. (AaronL)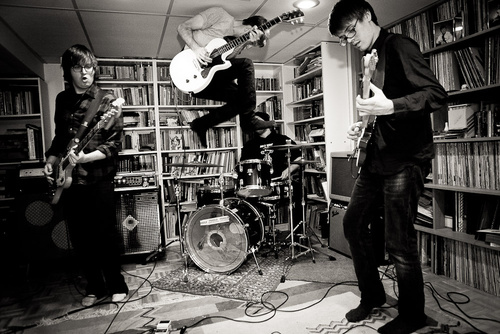 PUP
"BAAAM!" If you know your sitcoms, then you'll know that's a quote from Trailer Park Boys, a Canadian cult TV show. And that ties in with this next band, PUP, who also come from Canada, and right now is the finest musical commodity to come from there this past year. It's difficult to pin point bands to compare them to…but that's all petty nonsense, especially as they sound fantastic! Beefy, yet whimsical punk rock riffs, accompanied by catchy melodious choruses; this is a formula that sounds like it would be a brilliant prospect in the live setting. Word of mouth has claimed this to be a fact, so it makes total sense to add PUP on the must-watch list over the Fest 13 weekend! (AaronL)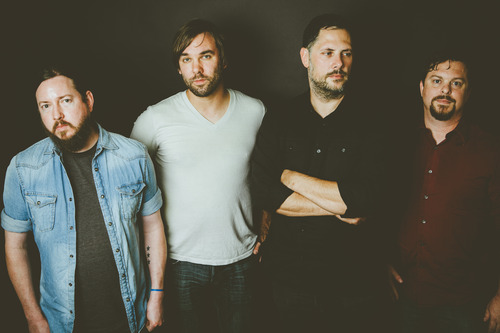 Mineral
Well no one expected this to happen (or some probably did?). Texan emo luminaries Mineral recently announced their reformation seventeen years after their break up. Fest 13 is one of the dates the band will do on their reunion tour across the U.S., playing to two generations of fans, young and old. Their brand of reflective indie rock has influenced a wealth of bands within the genres of punk, emo, indie and alternative. Therefore, you should follow your curiousity and indulge in all the brooding emotion which will swell within the yet to be announced venue they'll be playing.  (AaronL)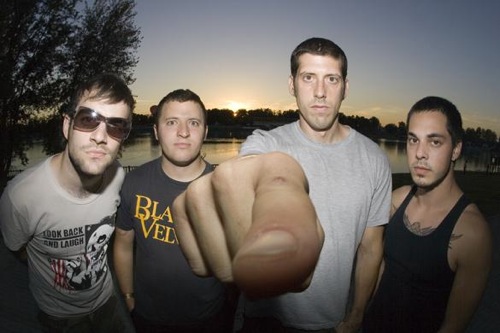 Paint It Black
This is the second band on this list to feature Dan Yemin…but that's of secondary importance, as what matters is the delivery of the music itself. Of course, it goes without saying that Paint It Black are one of the top five best American hardcore bands of the last decade! The lyrics are intelligently on point; the delivery is furious whilst retaining gritty melodies; and the choruses are the most memorable to boot. This makes up for all the perfect ingredients for an incredible live band. What do you have to lose? Nothing that's what! See this band, open your mind, sing (or shout) along and have fun, because Paint It Black are one band you can't afford to miss at Fest this year. (AaronL)

The Fest 13 takes place at Gainesville, Florida in the U.S. from Friday 31st October to Sunday 2nd November.
Pre-Fest 2 takes places at Ybor (Tampa), Florida in the U.S. on Wednesday 29th and Thursday 30th October.
The Fest 13 links: Website|Facebook|Twitter
Words by Antony Lusmore (AL), Dane Wright (DW), Heather Robertson (HR) and Aaron Lohan (AaronL).