This weekend the Slam Dunk Festival makes its annual return, and as always it promises to be a fantastic weekend full of punk, hardcore, rock and much more.
Once again Slam Dunk will be taking place across three different locations over three days; Leeds, Hatfield, and Wolverhampton.
This years line-up is stacked with a variety of emerging and established bands from both sides of the pond. As always the Already Heard team is here to pick out 10 must-see acts at this weekend's Slam Dunk Festival.
Preview | Stage Times I Maps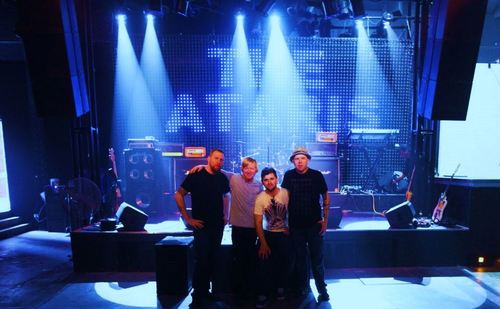 The Ataris
If you want nostalgia and want to relive your teenage years of careless summers, then The Ataris will do just that. Last year the bands 'So Long, Astoria' celebrated its 10th anniversary, and we're sure they will be pulling out the fan favourites at Slam Dunk. So expect massive singalong moments to 'In This Diary' and 'Unopened Letter to the World,' as you step back in time to act unhelplessly act like its 2004. (SR)
Where & When: 8.10 – 8.55pm (all dates) on the Macbeth Footwear Stage.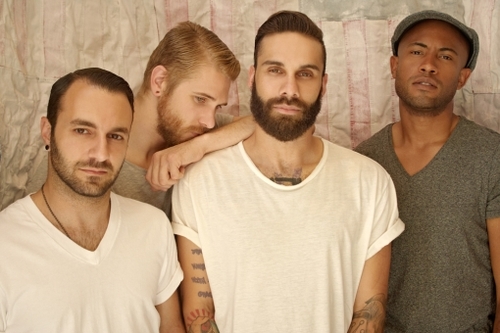 Letlive.
By now you should know that Letlive.'s live show is fucking insane, so we could end it here on that fact alone. However Jason Butler and company also have an arsenal of post-hardcore numbers that incorporate punk rock and funk elements, whilst lyrically they are socially, politically and personally conscious, adding substance to the bands controlled chaos. Put all of these elements together, and you're left with a band who could possible steal the show this weekend.
Where & When: 8.30 – 9.25pm (Leeds/Hatfield) // 8.35 – 9.20pm (Wolves) on the Monster Energy Stage.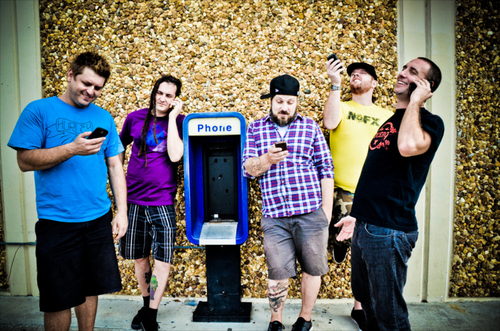 Less Than Jake
Like it or not, ska punk is making a comeback and Less Than Jake continue to be at the forefront of the genre. They're considered "legends" of the genre, and rightly so. Formed over 20 years ago in Gainesville, Florida, LTJ have a back catalogue filled with jangly, upbeat and insatiable ska punk numbers that will you can't help but move along to. To put it simply, Less Than Jake are plain and simply a fun band. We guarantee you'll walk away with a massive smile on your face. (SR)
Where & When: 9.20 – 10.30pm (all dates) on the Macbeth Footwear Stage.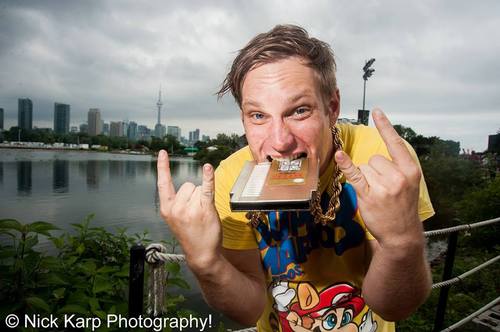 MC Lars
In recent years MC Lars has made himself resident slam dunk party starter in chief as one of the only artists to perform year after year. The king of laptop rap and the originator of lit-hop, Lars' unique brand of geeked out hip-hop rap punk crossover never fails to raise a smile or make you think. Hot topic may not be punk rock but MC Lars certainly is. One of the most fun sets of Slam Dunk 2014 guaranteed.
Where & When: 5.00 – 5.45pm (Leeds/Hatfield) // 4.30 – 5.00pm on the Uprawr Stage.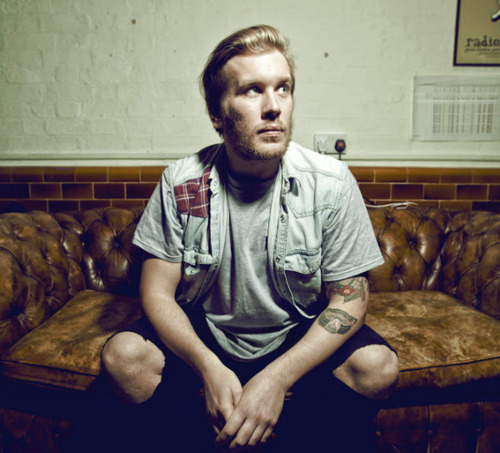 Rob Lynch
Returning to Slam Dunk after a year away, Rob Lynch returns to the acoustic stage hot on the heels of the announcement that Xtra Mile will be releasing his debut album later this year. Expect wall to wall feel good sing alongs as Rob's irrepressibly upbeat acoustic punk goes down a storm. If you don't already, get learning the words to recently re-released single 'My Friends and I' so you don't feel left out. (DW)
Where & When: 6.45 – 7.30pm (Leeds/Hatfield) // 6.30 – 7.00pm (Wolves) on the Antique Acoustic Stage.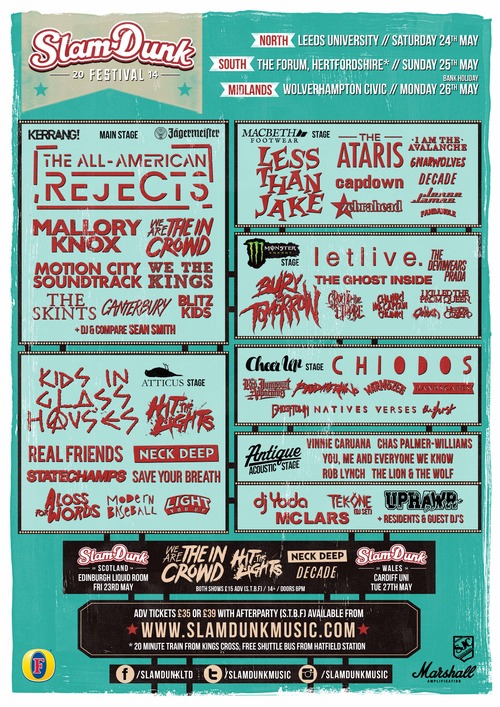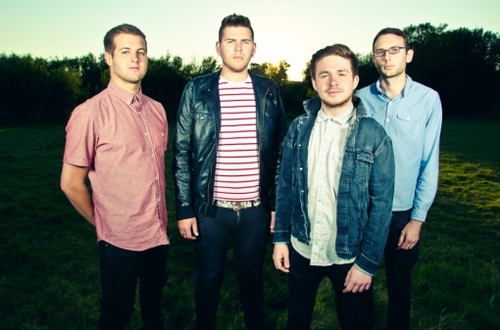 Verses
Brighton based noise makers Verses have certainly hit the ground running in the first half of 2014. Ahead of their impending UK headline dates dotted throughout May and June, the budding four piece have already brought their signature brand of anthemic pop rock to the stages of Hit The Deck, Radstock and Takedown Festival to name but a few.
A long weekend at Slam Dunk is next on the cards and they're bound to deliver yet another excellent set. Expect to hear recent singles 'Making Statues' and BBC Radio 1 favourite 'Live In The Sky,' along with brand new material sure to be featured on the much anticipated debut album – 'Feel It Faster'.
Its worth noting that May 26th, the final night of Slam Dunk which sees things draw to a close at Wolverhampton Civic, also marks the release date of the aforementioned debut effort. What better run of dates to catch this exciting band on celebratory form? (JD)
Where & When: 3.20 – 3.50pm (all dates) on the Cheer Up Clothing Stage.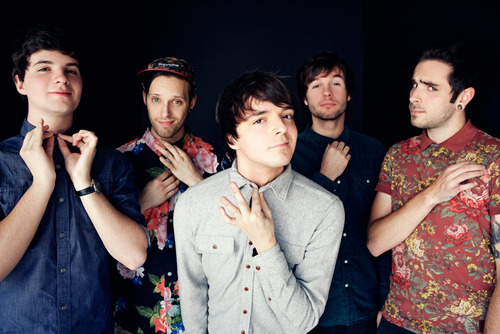 Chunk! No, Captain Chunk!
When you think of France you think of the Eiffel tour, beret wearing accordion players and girls with onions on a bike. You don't however, instantly think insanely catchy pogo inducing, face melting pop-punk hardcore crossover in the style of Four Year Strong and A Day To Remember. That is exactly what you get from Chunk! No, Captain Chunk!, the finest Gallic export in many a year. Expect chaos, pits and huge communal shout alongs as Bert Poncet and co smash out tracks from last year's killer debut album 'Pardon My French'. (DW)
Where & When: 4.15 – 4.50pm (Leeds/Hatfield) // 4.00 – 4.30pm (Wolves) on the Monster Energy Stage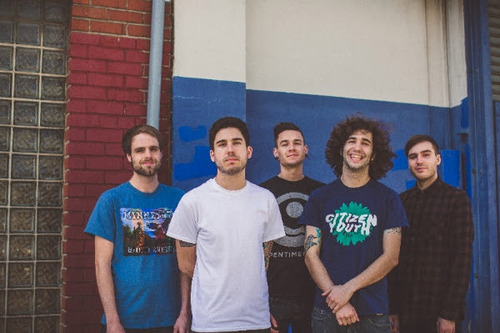 Real Friends
Illinois' Real Friends are one of the hottest up and coming pop-punk acts in the world right now. Seeing the band bring their brand of super emotive, thoughtful and melodic the wonder years meets transit sound to the Atticus stage for their Slam Dunk Festival debut should be a major highlight.
After wowing sell-out crowds as main support to The Wonder Years on their last UK tour, Real Friends will win over even more devotees playing to what will surely be a large and lively SDF 14 crowd. (DW)
Where & When: 7.25 – 8.05pm (Leeds/Hatfield) // 7.00 – 7.40pm (Wolves) on the Atticus Clothing Stage.
Zebrahead
It's been a while since Cali pop-punks Zebrahead have made an appearance at Slam Dunk, but the five piece will finally make a triumphant return this weekend. Matty, Ali and the rest will bring their always entertaining ridiculous on stage banter and antics, an enviable back catalogue of super energetic rap, enhanced pop-punk and no doubt a beer or ten to the Macbeth stage. Prepare to bounce like a crazy person and laugh your ass off as Zebrahead get the party started and probably get you Slam Drunk in the process. (DW)
Where & When: 6.00 – 6.40pm (all dates) on the Macbeth stage.
We The Kings
You always need that band in your collection whose music is fun, light hearted and typifies an American summer teen movie. We The Kings do just that, from the upbeat and some may say cheesy (but in a good way) 'Party, Fun, Love & Radio' and 'Friday Is Forever' to the romantic 'Secret Valentine' and 'Say You Like Me', they are the perfect guilty pleasure. Don't be ashamed if you find yourself jumping up and down with the best of them and singing your heart out to all the "Woah oh oh oh"'s.
Their latest album ('Somewhere Somehow') was released at the end of 2013 in conjunction with Indiegogo, making it all the more special for the fans as they helped to fund it upfront, so we can hope to hear some of the bright and colourful songs from that such as 'Any Other Way' or 'Just Keep Breathing', as well as We The Kings classics like 'Check Yes Juliet'. This is their first big show following a brief return to the UK after the release of the album. With this weekend's forecasted rain, We The Kings cannot help but fill the room with their Florida sunshine. (HF)
Where & When: 4.55 – 5.35pm (Leeds/Wolves) // 4.50 – 5.35pm (Hatfield) on the Main Stage.
Slam Dunk Festival links: Website|Facebook|Twitter|Instagram
Words by Sean Reid (SR), Dane Wright (DW), Joe Danher (JD) and Heather Fitsell (HF)
---
Main Stage | Macbeth | Monster Energy | Atticus | Cheer Up Clothing | Antique Acoustic
KERRANG! Main Stage
The All American Rejects – 9.30 – 10.45pm (Leeds/Hatfield/Wolves)
Mallory Knox – 8.20 – 9.05pm (Leeds/Hatfield/Wolves)
We Are The In Crowd – 7.10 – 7.55pm (Leeds/Hatfield/Wolves)
Motion City Soundtrack – 6.00 – 6.45pm (Leeds/Hatfield/Wolves)
We The Kings – 4.55 – 5.35pm (Leeds/Wolves) // 4.50 – 5.35pm (Hatfield)
The Skints – 3.50 – 4.30pm (Leeds/Wolves) // 3.40 – 4.25pm (Hatfield)
Canterbury – 3.00 – 3.30pm (Leeds) // 2.40 – 3.15pm (Hatfield) // 2.55 – 3.25pm (Wolves)
Blitz Kids – 2.10 – 2.40pm (Leeds) // 1.40 – 2.15pm (Hatfield) // 2.00 – 2.30pm (Wolves)
MACBETH Stage (Leeds/Wolves/Hatfield)
Less Than Jake – 9.20 – 10.30pm
The Ataris – 8.10 – 8.55pm
Capdown – 7.05 – 7.45pm
Zebrahead – 6.00 – 6.40pm
I Am The Avalanche – 5.05 – 5.40pm
Gnarwolves – 4.15 – 4.45pm
Decade – 3.25. – 3.55pm
Jesse James – 2.35 – 3.05pm
Fandangle – 1.45 – 2.15pm
MONSTER ENERGY Stage
Bury Tomorrow – 9.50 – 10.50pm (Leeds/Hatfield) // 10.05 – 10.55pm (Wolves)
Letlive. 8.30 – 9.25pm (Leeds/Hatfield) // 8.35 – 9.20pm (Wolves)
The Ghost Inside 7.20 – 8.05pm (Leeds/Hatfield) // 7.10 – 7.50pm (Wolves)
The Devil Wears Prada – 6.15 – 6.55pm (Leeds/Hatfield) // 6.00 – 6.40pm (Wolves)
Crown The Empire – 5.15 – 5.50pm (Leeds/Hatfield) // 5.00 – 5.30pm (Wolves)
Chunk! No, Captain Chunk! – 4.15 – 4.50pm (Leeds/Hatfield) // 4.00 – 4.30pm (Wolves)
I Killed The Prom Queen – 3.15 – 3.50pm (Leeds/Hatfield) // 3.05 – 3.35pm (Wolves)
Caliban – 2.20 – 2.55pm (Leeds/Hatfield) // 2.10 – 2.40pm (Wolves)
Heart Of A Coward – 1.30 – 2.00pm (Leeds/Hatfield) // 1.15 – 1.45pm (Wolves)
ATTICUS Stage
Kids In Glass Houses – 9.40 – 10.45pm (Leeds/Hatfield) // 9.45 – 10.50pm (Wolves)
Hit The Lights – 8.30 – 9.15pm (Leeds/Hatfield) // 8.15 – 9.00pm (Wolves)
Real Friends – 7.25 – 8.05pm (Leeds/Hatfield) // 7.00 – 7.40pm (Wolves)
Neck Deep – 6.25 – 7.00pm (Leeds/Hatfield) // 5.55 – 6.30pm (Wolves)
State Champs – 5.25 – 6.00pm (Leeds/Hatfield) // 4.50 – 5.25pm (Wolves)
A Loss For Words – 4.25 – 5.00pm (Leeds/Hatfield) // 3.45 – 4.20pm (Wolves)
Save Your Breath – 3.35 – 4.05pm (Leeds/Hatfield) // 2.55 – 3.25pm (Wolves)
Modern Baseball – 2.45 – 3.15pm (Leeds/Hatfield) // 2.05 – 2.35pm (Wolves)
Light You Up – 1.55 – 2.25pm (Leeds/Hatfield) // 1.15 – 1.45pm (Wolves)
CHEER UP Stage
Chiodos – 9.50 – 10.40pm (Leeds) // 9.55 – 10.50pm (Hatfield/Wolves)
Red Jumpsuit Apparatus – 8.40 – 9.25pm (Leeds) // 8.50 – 9.35pm (Hatfield/Wolves)
Feed The Rhino – 7.35 – 8.15pm (Leeds) // 7.50 – 8.30pm (Hatfield/Wolves)
Marmozets – 6.40 – 7.15pm (Leeds) // 6.50 – 7.30pm (Hatfield/Wolves)
Landscapes – 5.50 – 6.20pm (Leeds) // 5.55 – 6.30pm (Hatfield/Wolves)
Ghost Town – 5.00 – 5.30pm (Leeds) // 5.00 – 5.35pm (Hatfield/Wolves)
Natives – 4.10 – 4.40pm
Verses – 3.20 – 3.50pm
The First – 2.30 – 3.00pm
Comp Winner – 1.40 – 3.00pm
ANTIQUE Acoustic Stage
Vinnie Caruana – 9.30 – 10.30pm (Leeds/Hatfield) // 9.00 – 9.45pm (Wolves)
You, Me And Everyone – 7.45 – 8.30pm (Leeds/Hatfield) // 7.40 – 8.15pm (Wolves)
Rob Lynch – 6.45 – 7.30pm (Leeds/Hatfield) // 6.30 – 7.00pm (Wolves)
Chas Palmer Williams – 4.30 – 5.10pm (Leeds/Hatfield) // 5.25 – 5.55pm (Wolves)
The Lion & The Wolf – 3.00 – 3.30pm (Leeds/Hatfield) // 4.20 – 4.50pm (Wolves)


---