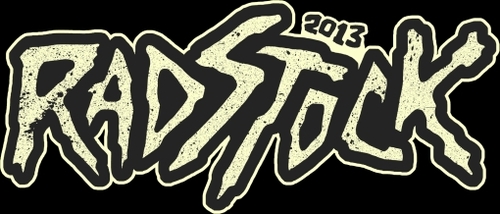 Radstock 2013 is a brand new one day festival based in Liverpool and according to the proposed line up it seems like only good times are ahead! We've picked 10 bands that we think you should check out, but we can go one better and link you to this lil' interview (click here!) with one of Radstock's organisers Jamie Otsa who can explain further about the festival.
Anyway, back to ourselves and below is a finely picked list of 10 bands for you to enjoy at the festival. Let us know what you think of this list and if you do attend, send us photos and let us know your thoughts! Hashtag your treasured memories with #AHRadstock2013 and we'll retweet and share the best ones. 
And incase you didn't already know, let us know any of your thoughts on Facebook and Twitter. Enjoy!
View the full list of stage times here.
Don Broco
I don't care what you want to call Don Broco and where you want to try and pigeon hole them. Their live show will contain sing alongs, slick haircuts and push ups; if this isn't enough to quench your thirst for a brilliant live set from what could easily be argued as one of Britain's biggest bands right now then you should probably leave right now. Enjoy your night at home scrolling through Facebook when you could be out partying hard. As "they" say, #YOLO. (MB)
When & Where: 07:10 on the Monster Energy Stage.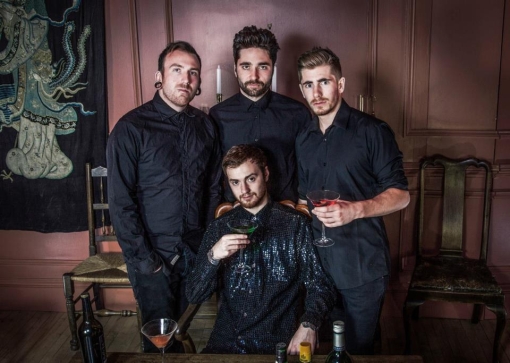 Rat Attack
If The Bronx had a British cousin then these 4 gentlemen are certainly this cousin. This downright filthy rock and roll, cooler than a cucumber cousin. Their latest EP packs a right punch and they're going to be causing some knock outs early in the day. Single 'Heartbeat' features Liam Cromby of We Are The Ocean. Who else are playing Radstock? Oh yeah, We Are The Ocean. Just saying… (MB)
When & Where: 2:20 on the Hardtimes Stage.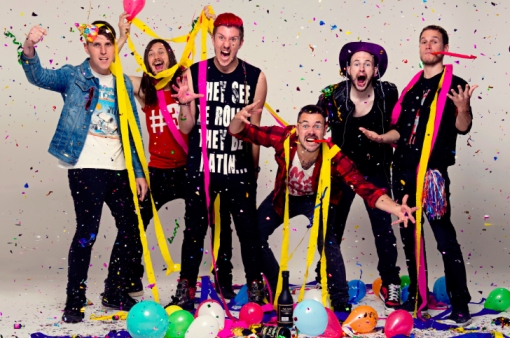 The Blackout
They released their brand new album 'Start the Party' back in January and these ever-crazy Welshmen mean it more now than ever before! They absolutely smashed their tour earlier this year in support of 'Start the Party' – with support from Sonic Boom Six and Proxies, the sextet made sure that the miserable, grey year started off with a bang. They've also been confirmed to play Takedown, The Great Escape and Reading and Leeds, so you're going to be seeing a lot of them up and down the country, whether you like it or not. (JT)
When & Where: 10:10 on the Monster Energy Stage.
Polar
This Surrey quartet destroyed everyone's ear drums with their ridiculously heavy and bruising debut album 'Iron Lungs', released in May 2012, and they've been riding on the back of their well-deserved success, tearing up venues on their latest tour with Palm Reader. The Hardtimes Stage is looking set to be pulverised by various metalcore and hardcore bands, so head down to catch Polar, as they'll be making some of the biggest noise of the day. It's something that you don't want to miss! (JT)
When & Where: 5:40 on the Hardtimes Stage.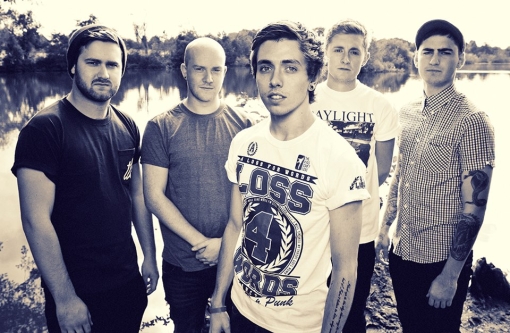 Light You Up
Hailing from Birmingham, this young quintet recently released their debut EP 'Broken Jaw'. Packed full of blistering, bold riffs, their EP's been a roaring success, despite only being a short, sweet five tracks long. Currently on tour with Decade, their melodic pop-punk is sure to be brightening up this so-called spring when they hit the stage. Be there for their set if you're a fan of massive sing-alongs and catchy hooks! (JT)
When & Where: 5:10 on the Big Deal Clothing Stage.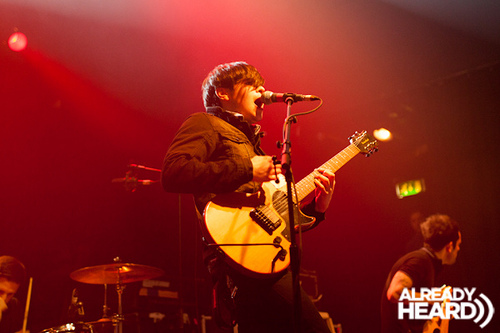 Straight Lines
South Wales based Straight Lines, are arguably one of Britain's most underrated bands; having toured the U.K extensively throughout the past few years, they have supported friends and fellow welsh bands, Kids In Glass Houses and The Blackout, just to name a few. 2012 should have been the year for them following the release of sophomore album, 'Freaks Like Us'; it is loaded with hit after hit of catchy rock songs that will no doubt have you singing along in no time. It's a shame that they are often over looked, as they have so much potential and the right songs to fill huge venues.
My advice to everyone is: check them out. I fail to believe that the UK can overlook this band for much longer. Having seen them countless times before, Straight Lines have the energy to get the crowd going and the presence to bring the stage alive. They are by no means a boring band to watch; much rather, they are THE band to watch. (SR)
When & Where: 9:30 on the Big Deal Clothing Stage.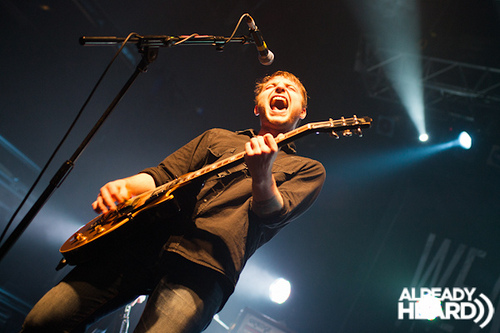 We Are The Ocean
We Are The Ocean have no doubt come so far in just a few short years and despite vocalist, Dan Brown, leaving early last year; they went on to release latest album 'Maybe Today, Maybe Tommorow', where they went for a softer – yet still rocky- sound.
The change in direction hasn't been a bad one for the band and it will be well worth checking them out at Radstock. Their set is sure to be full of energy; they are brilliant for drawing good crowds, whilst sometimes setting the mood with acoustic renditions of some of their songs. Now concentrating on catchy choruses and tight riffs; they are a band you are eager to hear and see live once you've heard them on record.
They know how to light up the stage and almost always seem to put 100% effort into every performance, so anyone going to see them is rarely disappointed; they often leaving crowds screaming for more when they finish a set. You won't want to miss We Are The Ocean, and I can only assume they will be going on to bigger and better things; if not, it'll be a crime. (SR)
When & Where: 8:40 on the Monster Energy Stage.
Blitz Kids
Cheshire based alternative rock band, Blitz Kids, are a band to watch this year; having last year been signed to Hassle Records; they released debut album 'Vagrants and Vagabonds' and then went on to release mini-album 'Never Die'. They have supported a roster of bands including Australia's Tonight Alive as well as D.R.U.G.S and Mayday Parade just to include a few; they've also had Kids In Glass Houses singer, Aled Phillips, appear on one of their tracks. Next month, they are setting out on a U.K tour supporting Lower Than Atlantis.
It's clear to see that they have big things coming for them this year; and it will be worth checking them out at Radstock just to see what the hype is about. However, with a good collection of songs behind them, they will take to the stage a deliver a set that will be sure to get the crowd buzzing and that is something you don't want to miss.
They are the right mix of alternative rock with drums and vocals that sound outstanding live and will really draw your attention in and get you going. (SR)
When & Where: 8:00 on the Big Deal Clothing Stage.
Decade
Fun, energetic and ridiculously upbeat – all perfectly acceptable ways to describe Decade live. Mixing chunky riffs with lyrics so catchy even a mute would find singing along hard to resist; Decade have eased their way into the hearts and ears of many a pop punker. With the release of their debut album on it's way be prepared to hear a selection of new material along with old fan favourites, enough to get anyone po-going! (CP)
When & Where: 6:30 on the Big Deal Clothing Stage.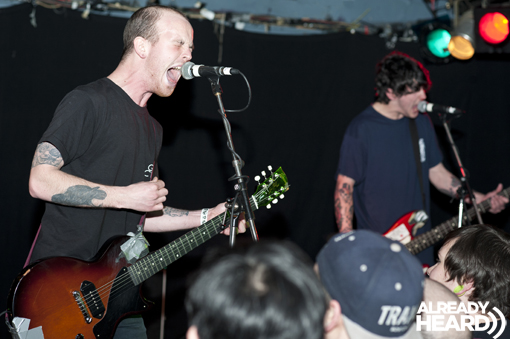 Gnarwolves
Music should make you want to get down and party right? The perfect band to start off any party would have to be Gnarwolves. They play an awesome brand of gruff pop-punk with an undercurrent of melodic hardcore similar to early Title Fight. There's a real energy about their music and a certain charisma, and their live shows are pretty rowdy too. They pretty much came out of the blue and surprised everyone. Last year's six-track offering 'Cru' is a real gem and received critical acclaim from most reviewers. Make sure you get down early to witness a band that nearly everyone is talking about. (CH)
When & Where: 1.20pm on the Big Deal Clothing Stage.
Radstock Festival links: Official Site|Facebook|Twitter
Further coverage on Radstock 2013 click here.
Words by Mikey Brown (MB), Jess Tagliani (JT) Sarah Russel (SR), Carrie-Anne Pollard (CP) and Colin Henderson (CH).