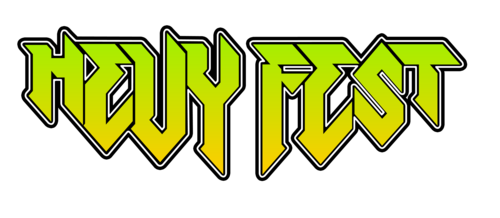 Here at Already Heard, we normally share our festival previews in the days leading up to a festival. However we're taking a different approach with Hevy Fest simply because we're too excited for it!
After taking a break last year, the hardcore, punk and metal festival is back for 2014 and even though it's downsized from 3 days to 2, there still loads of awesome bands on offer. From established North American acts such as Finch, Silverstein, Reel Big Fish and Anti-Flag to some of the biggest and best bands these shores have to offer; Moose Blood, The Safety Fire, Me Vs Hero, Maybeshewill and much more.
Hevy Fest 2014 promises to be once again a memorable weekend. But with 40 bands playing over the 2 days, there's bound to be some clashes. This is where Already Heard comes in, as we're here to give you 10 must-see bands to see at Hevy Fest next month.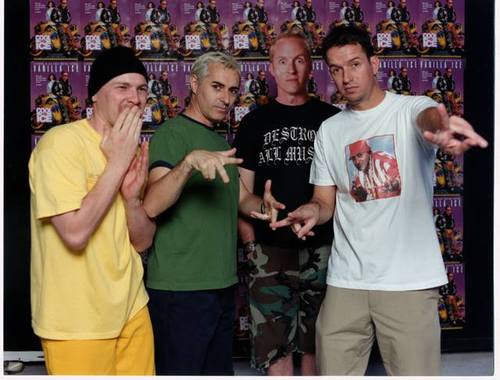 The Vandals
If you've been into any punk or rock club within the last ten years then the chances are you already know The Vandals infamous hit 'My Girlfriend's Dead', but The Vandals are more than just a one hit wonder. Now playing their first show in the UK in over ten years, this is the chance to see one of the best of the early 90's punk bands and hear choice cuts from a career spanning ten albums. Plus they'll almost definitely play their Christmas song, 'Oi to the World' and who doesn't want Christmas in August? (JS)
When: Friday 15th August
Apologies, I Have None
In the wake of singer and guitarist Dan leaving last year, Apologies, I Have None have completely reinvented themselves. Their new EP 'Black Everything' turns its back on their pop-punk roots for a more experimental sound, showcasing some of their best lyrics yet. While they'll certainly be putting their new material through its paces, for those not yet converted, their older fan favourites haven't been entirely purged from their set. Currently one of the strongest UK bands on the scene, if their Groezrock performance is anything to go by Apologies, I Have None will be worth getting to the main stage first thing on Friday for. (JS)
When: Friday 15th August.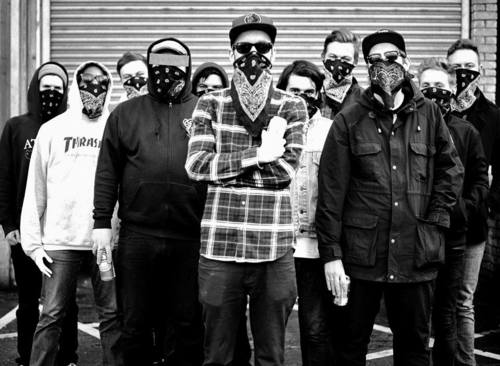 The Hell
The self proclaimed saviours of hardcore have certainly made their presence felt since bursting onto the scene. Having already had great reactions at Sonisphere and Nass festival this year, it's a shoe-in that these guys are going to bring their A game at Port Lympne. With the release of new album 'Groovehammer' you can expect a mosh calls of 'Everybody Dies' and 'Bangers & Mosh' as well as plenty of "It's the Mother 'F**king Hell!
Expect to see lots of bandana's, blaclava's and inflatable toys. (TB)
When: Saturday 16th August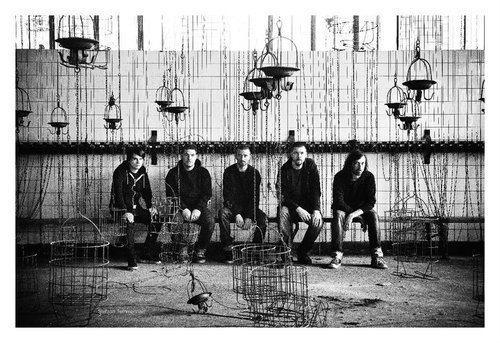 Amenra
One of the heaviest bands on the planet right now have already blown UK audiences away with their performances at Temples Fest and Beyond The Redshift. Having shared the stage with bands like Kylesa, Cult Of Luna and Neurosis, Amenra are a bit of the dark horses at Hevy but they are certainly not a band to be missed.
People have descirbed Amenra's live shows as life changining and all you have to do as look at clips on Youtube to understand why. laying in a mysterious cloud of smoke with a theatrical backdrop it is hard not to be mesmerised by Belgians. (TB)
When: Friday 15th August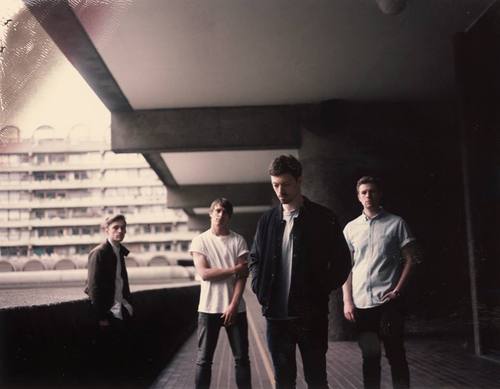 Empress AD
I caught Empress AD on tour with Arcane Roots a few months back and was completely blown away by their live show. Even in the dank, uncomplimentary rattle of The Roadhouse basement their brand of Reuben-meets-Thrice forward thinking rock damn near eclipsed all other bands on the bill.
In the following days, I immersed myself in their modest collection of singles thus far, particularly the riffy brute that is 'Perplexed Again', and I found it difficult to believe these guys were an unsigned band. Then lo and behold – a week later Roadrunner snatches them up. How very very well deserved.
With the release of their debut album 'Still Life Moving Fast' and an appearance on the Download Freezes Over tour impending, its only a matter of time before their high praises go global. Get involved! (JD)
When: Saturday 16th August
The Ocean
It was doubtful that Germany's prog brandishers The Ocean could have ever topped the double whammy of the 'Heliocentric' / 'Anthropocentric' concept albums. Yet with the release of last year's 'Pelagial', they did just that.
A symphonic leviathan of a record, it was true testament to the fact that in spite of various line up changes and hardships, they remain one of the most important bands of the genre today. Go catch them for big tunes like 'Mesopelagic', the guttural 'Bathyalpelagic II' and others that you won't even be able to pronounce after a half of crap shandy. (JD)
When: Saturday 16th August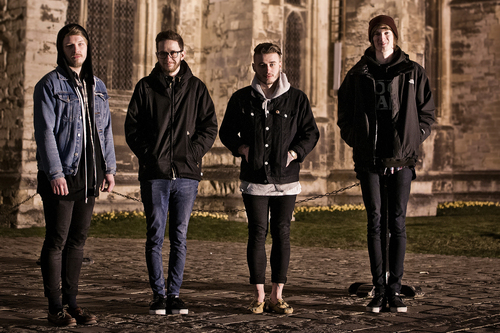 Moose Blood
We're long time fans of the Canterbury quartet, and with their debut full-length, 'I'll Keep You In Mind, From Time To Time' set to be released in October, Hevy Fest is the perfect time to see them before things blow up for them.
If you've yet to hear them then you should download our 'Recommends Vol. 1' compilation for starters, and you should expect a mind-blowing mix of sincere, jangly emo pop-punk that is insatiable. They'll make you feel nostalgic but also have you singing in unison. (SR)
When: Saturday 16th August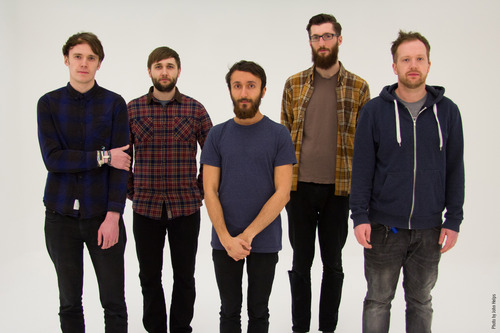 Maybeshewill
With the release of their new LP 'Fair Youth' imminent, the Leicester instrumentalists arrive at Hevy with a new record that is sure to see the quintet's stock rise once more.
If you're unfamiliar with Maybeshewill expect to get lost in the bands gorgeous, cinematic sound as fan favourites 'Red Paper Lanterns' and 'He Films the Clouds Pt. 2,' will simply leave you absorbed in the bands radiant and precise musical prowess. If you don't fall in love with this band by the end of their set, then you need medical attention! (SR)
When: Friday 15th August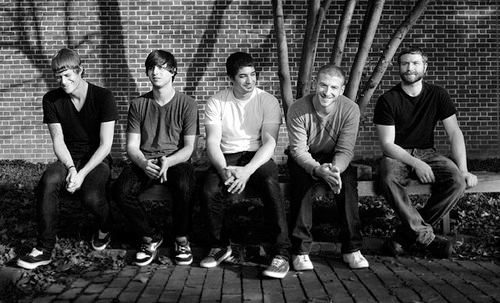 Crime in Stereo
Since coming out of their hiatus in 2012, we Brits have held abated breath for Crime in Stereo's return to our shores. They've taken their time on their follow up to 2010's 'I Was Trying to Describe You to Someone', so that record will be worth the wait. On the live circuit, shows have been few, but reports have declared they're still a fine group of performers. So what luck has befallen Hevy Fest that the Long Islanders are playing an exclusive show there! Crime in Stereo should be at the top of everyone's must see list surely? Their style of melodic post hardcore, shifting between brooding quiet and angst filled loudness, is an experience to witness. (AL)
When: Friday 15th August
Let's Talk Daggers
Innovative, unpredictable and ear bludgeoning to the core! Eastbourne post hardcore trio Let's Talk Daggers are bound to become your favourite band when you see them on Saturday morning at Hevy Fest 2014. Last year's 'Fantastic Contraption' was a firm favourite at AH towers, so we firmly believe they're the next best thing in British music to give a damn about, especially when their debut album drops later this year. Odd time signatures, shrilling yells and bat-shit nonsense, all wrapped up in one neat little package? I refuse to believe you won't love this! (AL)
When: Saturday 16th August
Hevy Fest 2014 takes place at Port Lympne Wild Animal Park, Kent on Friday 15th and Saturday 16th August.
Hevy Fest 2014 links: Website|Twitter|Facebook
Words by Sean Reid (SR), Tim Birkbeck (TB), Joe Danher (JD), Jay Sullivan (JS), Aaron Lohan (AL)