This weekend, one of the biggest festivals takes place – Download Festival. Once again it promises to be an epic weekend full of the biggest names in rock, metal and much more.
With 3 days and 5 stages, there's frankly a sh*tload of bands to see. Don't know where to start? Well as always, Already Heard is here to help as we give you a rundown of the 15 must-see bands to see at Download Festival 2014.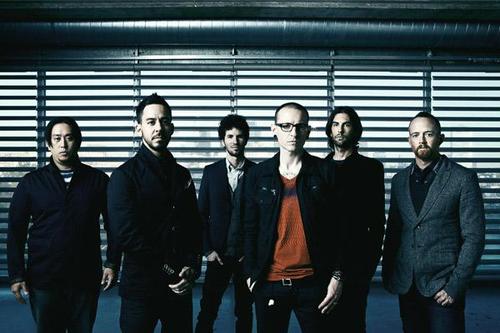 Linkin Park
LINKIN PARK ARE PLAYING 'HYBRID THEORY'! What more do we have to say? It's a modern day classic and It sold over 10 million copies. This will be the first time the band have played the record in full, and as the US rockers make their Download return after 3 years, we guarantee their set is one you don't want to miss. Expect mammoth singsongs as thousands try and outdo the sheer brilliance of Chester Bennington's vocals. (SR)
Where & When: The Stephen Sutton Main Stage – Saturday – 21:05 – 22:50pm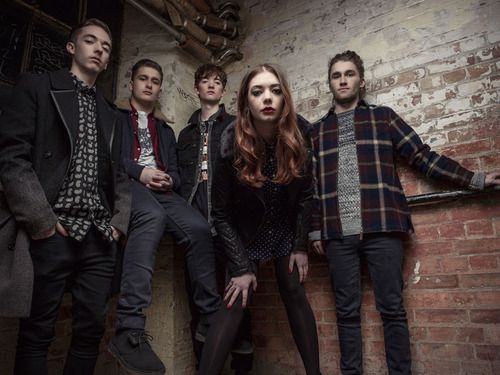 Marmozets
Go on say it, "oh look Already Heard is telling me to go and see Marmozets…again!" Well yeah we are, but with good reason. Over the last 2 years, their live show has got better and better, and if their recent singles are anything to go by, then their forthcoming debut full-length is going to be fucking huge! They're going to be heading to the States next month (jumping on the Vans Warped Tour), so go and give them an awesome send off as they'll leave you stunned and wanting more and more. (SR)
Where and When: Pepsi Max Stage – Saturday – 14:45 – 15:15pm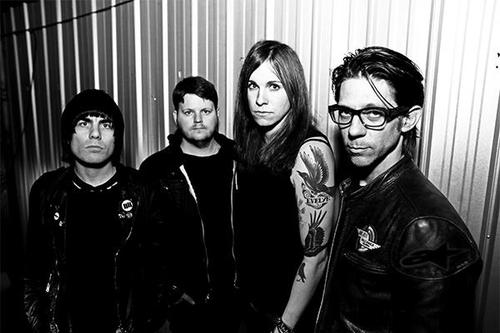 Against Me!
As we desperately continue to wait for a UK tour, Laura Jane Grace and company will be gracing Download with a short yet effective set that is sure to be filled with honest, raucous punk rock that is straight from the heart. We're sure you'll be joining us in the "we want a UK tour" brigade straight after their 30 minute set. (SR)
Where and When: Pepsi Max Stage – Sunday – 18:05 -18:35pm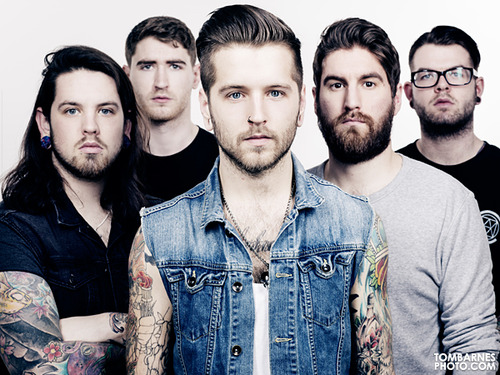 Bury Tomorrow
After "killing it" on the Pepsi Max Stage last year, the Southampton metalcore five-piece have been stepped up to the main stage this year. With new album 'Runes' containing monstrous riffs with choruses to match, Bury Tomorrow will be a main stage highlight of the weekend. (SR)
Where and When: The Stephen Sutton Main Stage – Saturday – 12:50 – 13:30pm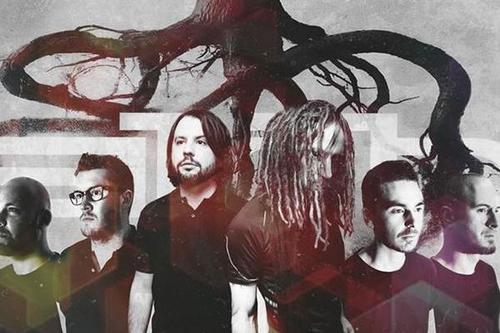 SiKth
SiKth are back! After calling it quits 6 years ago, the Watford band make their return at Download and if the band's past record is anything to go by, it's going to be a memorable set. Expect a chaotic show with everything from metalcore to math rock and more. (SR)
Where & When: Red Bull Studio Stage – Saturday – 21:55 – 22:40pm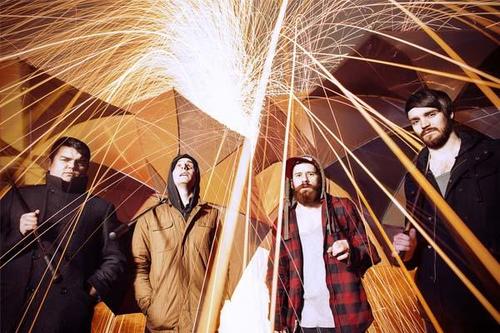 Baby Godzilla
If you've yet to see Nottingham's Baby Godzilla then be ready to have your mind fucking blown! If their reputation is anything to go by, expect to literally be carrying the band from the opening frantic moments of their intimate set on the Red Bull Studio Stage. And it'll probably end with the band having to buy new instruments (again), as Baby Godzilla are sure to slay Download 2014. (SR)
Where & When: Red Bull Studio Stage – Friday – 19:40 – 20:05pm.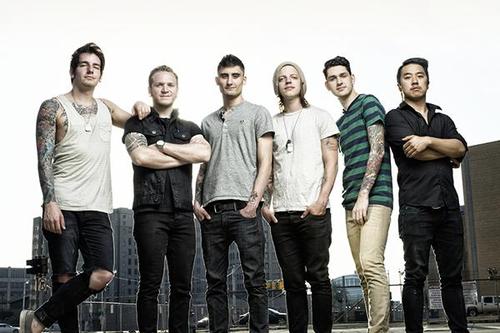 We Came As Romans
The Michigan six-piece make their return to the UK for an appearance on the Zippo Encore stage, and they'll be bringing their brand of electro-infused metalcore with them. Last years 'Tracing Back Roots' landed at number 8 on the Billboard 200, and for a damn good reason as tracks like 'Fade Away' and 'I Survive' are heavy, pulsating yet have a melodic edge that will sure to get the crowd going on Sunday. (SR)
Where & When: Zippo Encore Stage – Sunday – 13:30 – 14:00pm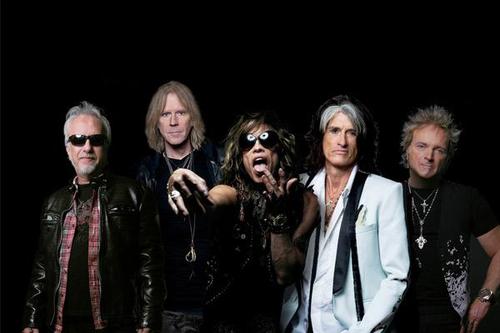 Aerosmith
Let's admit it, Aerosmith are American rock legends, and they've got the songs to back it up. So with that being said, go and see Steven Tyler wail his way through songs such as 'Cryin", 'Dream On', 'Dude (Looks Like a Lady)', 'Livin' On The Edge' and countless others. Their back catalogue is made for stages like Download, so don't miss out. (SR)
Where & When: The Stephen Sutton Main Stage – Sunday – 21:15 – 22:50pm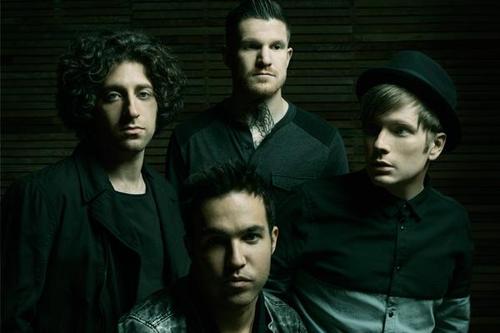 Fall Out Boy
It doesn't seem five minutes since these pop-rock/punk legends were gracing us with their presence on this side of the Atlantic, but nevertheless Patrick, Pete, Joe and Andy are back in the UK. And they're making the Saturday main stage line-up even more awesome. Sure they're not the most "metal" of bands but dammit Fall Out Boy deliver an awesome show that is sure to be one of the many highlights of the weekend. (SR)
Where & When: The Stephen Sutton Main Stage – Saturday – 19:10 – 20:20pm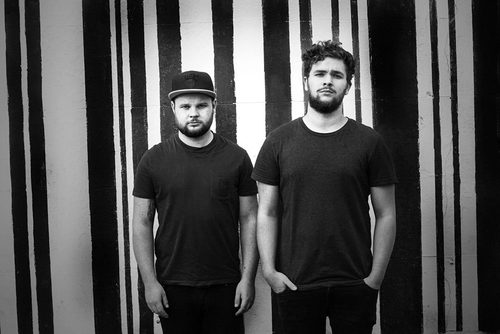 Royal Blood
I first had the pleasure of catching Royal Blood in a modest loft space mid-2013. Even then it was clear that the rich cacophony of rock majesty this two piece were demonstrating was not meant to be kept to such modest confines for much longer. A year on, it's a sheer no brainer that Royal Blood are a must see at this year's Download Festival. Why? Not only because its one of an impressive slew of festival appearances which sees their powerful live show finally gaining its rightful platform, but because they're swift becoming a zeitgeist of modern British rock.
Consider tracks in their arsenal such as 'Come On Over', the QOTSA-esque 'Little Monster' and the absolute powerhouse that is 'Out Of The Black', and its no surprise the Royal Blood train shows no signs of slowing down. So go catch Mike and Ben in the throws of their newfound hype. Chances are, you'll be fighting for front row. (JD)
Where & When: The Pepsi Max Stage – Friday – 17:55 – 18:25pm
Killswitch Engage
Following the departure of vocalist Howard Jones and the reinstatement of original vocalist Jesse David Leach, stalwart Massachusetts metallers Killswitch Engage seem to be reinvigorated since the change of staff. Returning last year with barnstorming 'Disarm The Descent' and a series of scorching live shows, Killswitch will be grasping this mid-afternoon main stage slot as an opportunity to prove their rightful place at the very forefront of modern metal. The singalongs will be unmissable. (OC)
Where & When: The Stephen Sutton Main Stage – Saturday – 16:10 – 17:10pm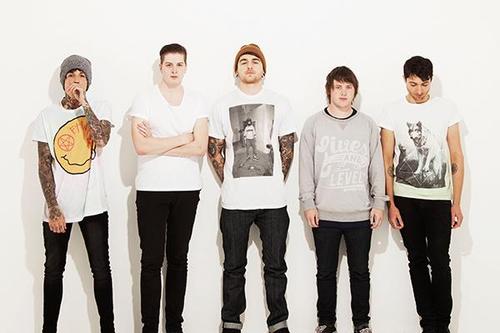 Bring Me The Horizon
Following on from the jaw-dropping 'There Is A Hell, Believe Me I've Seen It, There Is A Heaven, Let's Keep It A Secret' was no easy task, but last year's 'Sempiternal' seems to have garnered them an even bigger audience. The Steel City lads have blossomed into not only a tour de force within metal, but also a genuine breakthrough crossover act into the mainstream – not something anyone thought they'd become in the days of 'Count Your Blessings'. This may be your last chance to catch an "I was there when…" BMTH slot, as it surely can't be long before they're troubling even higher echelons of the Download lineup. (OC)
Where & When: The Stephen Sutton Main Stage – Saturday – 17:40 – 18:40pm
Fozzy
US metallers Fozzy have enjoyed near cult favourite status at every one of their previous Donnington visits, attracting huge crowds to various side stages. This year sees the long overdue debut of The Fozz on the main stage. Expect vast seas of pumping fists, huge metal anthems and a faultless live show.
Throw in the unrivalled charisma and crowd pleasing ability of Chris Jericho and the guitar wizardry of Rich 'The Duke' Ward and you have the makings of an unforgettable Download appearance. Long gone are the days when Jericho and co were a comedy covers act, now the band are metal heavyweights in their own right. As the band themselves would say 'Let The Madness Begin'. Once Fozzy are done the main stage at Download will never e-e-ever be the same again! (DW)
Where & When: The Stephen Sutton Main Stage – Saturday – 11:55 – 12:25pm
The Pretty Reckless
Love them or hate them, you know all eyes will be on The Pretty Reckless on Sunday evening. More specifically, all eyes will be on frontwoman Taylor Momsen. The bands latest album, 'Going to Hell' received plenty of attention from the tabloids, but not for it's music (Momsen appeared naked in the CD sleeve inlay.) Momsen is the hard rock equivalent of Miley Cyrus but does have talent. Throughout 'Going to Hell', her sultry voice soars against dominating riffs that will fit right at home at Download. (SR)
Where & When: The Zippo Encore Stage – Sunday – 19:25 – 20:20pm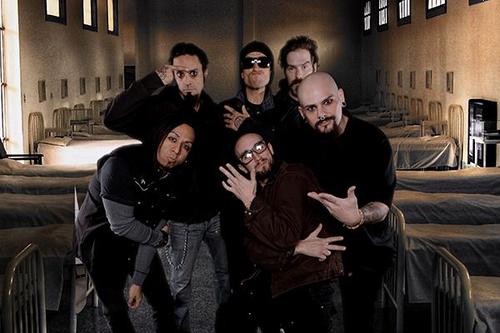 American Head Charge
It's been a rough few years for the Minneapolis industrial metal band, most notably the death of guitarist Bryan Ottoson in 2007 and a 2 year hiatus staring in 2009. Nevertheless American Head Charge are back and with work underway on their 3rd album, we expect the sextet to give us a preview of the new LP at Download, as well reminding us how great their mighty 2001 record 'The War of Art' was. A certified heavy dose of nostalgia. (SR)
Where & When: The Pepsi Max Stage – Sunday – 20:05 – 20:45pm
Words by Sean Reid (SR), Joe Danher (JD), Ollie Connors (OC), Dane Wright (DW).
---
STAGE TIMES
Friday|Saturday|Sunday

Friday 13th June
Main Stage
Avenged Sevenfold 21:00-22:50
Rob Zombie 19:20-20:20
Within Temptation 17:55-18:55
Black Label Society 16:45-17:30
Skindred 15:35-16:20
Powerman 5000 14:40-15:15
Crossfaith 13:50-14:20
Miss May I 13:00-13:30
The Zippo Encore Stage
The Offspring 21:25-22:45
Bad Religion 20:10-20:55
Flogging Molly 19:05-19:45
Rival Sons 18:00-18:40
The Temperance Movement 16:55-17:35
The Answer 15:50-16:30
Drenge 14:50-15:25
Tesla 13:50-14:25
Tax The Heat 13:00-13:25
The Pepsi Max Stage
Opeth 21:00-22:00
Anathema 19:55-20:35
Letlive 18:50-19:30
Royal Blood 17:55-18:25
Quicksand 17:05-17:35
The Amity Affliction 16:15-16:45
Radkey 15:25-15:55
Turbo Wolf 14:35-15:05
IAMFIRE 13:45-14:15
No Hot Ashes 13:00-13:25
The Red Bull Studio Stage
Dan Reed Network 22:15-22:55
Tyketto 21:20-21:50
Battlecross 20:30-20:55
Baby Godzilla 19:40-20:05
Huntress 18:50-19:15
Lyger 18:00-18:25
Drones 17:10-17:35
Page 44 16:20-16:45
Bloody Hammers 14:40-15:05
Bad Touch 13:50-14:15
Goldray 13:00-13:25
The Jagermeister Acoustic Stage
Jamie Lenman 19:15-19:40
The Answer 18:25-18:50
Danny Vaughn 17:35-18:00
New City Kings 16:45-17:10
The Mercy House 15:55-16:20
Mia Klose 15:05-15:30
Brother & Bones 14:15-14:40
Saturday 14th June
Main Stage
Linkin Park 21:05-22:50
Fall Out Boy 19:10-20:20
Bring Me The Horizon 17:40-18:40
Killswitch Engage 16:10-17:10
Bowling For Soup 15:00-15:45
While She Sleeps 13:55-14:35
Bury Tomorrow 12:50-13:30
Fozzy 11:55-12:25
Dying Fetus 11:00-11:30
The Zippo Encore Stage
Status Quo 20:50-22:00
Twisted Sister 19:20-20:20
The Wildhearts 18:15-18:55
Monster Magnet 17:10-17:50
Orange Goblin 16:15-16:45
Skid Row 15:20-15:50
Twenty One Pilots 14:25-14:55
The Boss Hoss 13:30-14:00
Chevelle 12:40-13:05
The Dirty Youth 11:50-12:15
Press To Meco 11:00-11:25
The Pepsi Max Stage
Behemoth 21:10-22:10
American Head Charge 20:05-20:45
The Black Dahlia Murder 19:00-19:40
Vamps 18:05-18:35
Blessthefall 17:15-17:45
Arcane Roots 16:25-16:55
Lonely The Brave 15:35-16:05
Marmozets 14:45-15:15
Upon A Burning Body 13:55-14:25
Lawnmower Deth 13:10-13:35
Zoax 12:25-12:50
Collibus 11:40-12:05
The Red Bull Studio Stage
SikTh 21:55-22:25
The Howling 20:55-21:25
Malevolence 19:55-20:25
Martyr Defiled 18:55-19:25
New Politics 18:05-18:30
Nothing More 17:15-17:40
Skyharbor 16:25-16:50
Coldrain 15:35-16:00
Colt 45 13:10-13:35
The Jagermeister Acoustic Stage
Ginger Wildheart 20:25-20:55
Bowling For Soup 19:25-19:55
Anathema 18:30-18:55
Toby Jepson 17:40-18:05
Dave McPherson 16:50-17:15
Richards/Crane (featuring Whitfield Crane and Lee Richards) 16:00-16:25
Ducking Punches 15:10-15:35
Enemo-J 14:20-14:45
Sunday 15th June
Main Stage
Aerosmith 21:15-22:50
Alter Bridge 19:10-20:25
Steel Panther 17:40-18:40
Volbeat 16:10-17:10
Joe Bonamassa 15:00-15:45
Richie Sambora 13:50-14:35
Buckcherry 12:50-13:25
Winger 11:55-12:25
Jake E. Lee's Red Dragon Cartel 11:00-11:30
The Zippo Encore Stage
Trivium 20:50-22:00
The Pretty Reckless 19:25-20:20
Seether 18:15-18:55
Philip H Anselmo and The Illegals 17:10-17:50
Sabaton 16:15-16:45
Sepultura 15:20-15:50
Emmure 14:25-14:55
We Came As Romans 13:30-14:00
Skillet 12:40-13:05
Kill Devil Hill 11:50-12:15
Avatar 11:00-11:25
The Pepsi Max Stage
Dillinger Escape Plan 21:10-22:10
The Used 20:05-20:45
Suicide Silence 19:00-19:40
Against Me! 18:05-18:35
Memphis May Fire 17:15-17:45
Crazytown 15:35-16:05
The Treatment 14:45-15:15
Feed The Rhino 14:00-14:25
Thy Art Is Murder 13:15-13:40
The Graveltones 12:30-12:55
The Charm The Fury 11:45-12:10
The Red Bull Studio Stage
Zebrahead 21:55-22:25
Monuments 20:55-21:25
Polar 19:55-20:25
Heart In Hand 18:55-19:25
Reignwolf 18:05-18:30
King 810 17:15-17:40
Magnus Puto 15:35-16:00
Kid Karate 13:55-14:20
Arthemis 12:25-12:50
Cytota 11:40-12:05
Dead City Streets 11:00-11:20
The Jagermeister Acoustic Stage
Nick Oliveri 20:25-20:55
Jon Gomm 19:25-19:55
Oxygen Thief 18:30-18:55
Milk Teeth 17:40-18:05
Versechorusverse 16:50-17:15
Fizzy Blood 16:00-16:25
Stormbringer 15:10-15:35
---
Download Festival 2014 takes place June 13th -15th at Donington Park.