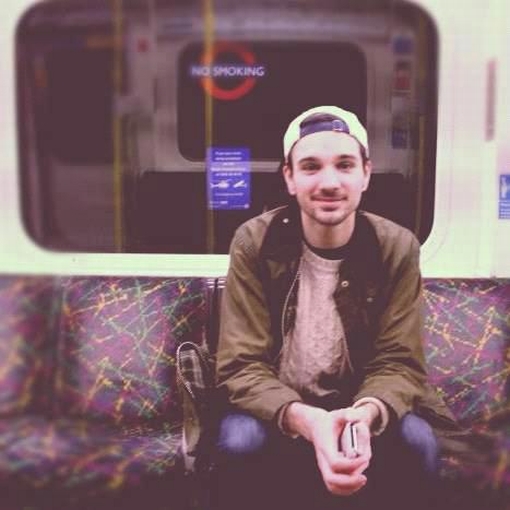 Tomorrow Sophomore otherwise known as Decade's Alex Sears releases his début solo EP, 'The Blue EP' for free. Having already received rave reviews, Sophomore sees Sears taking complete control, covering all aspects of the EP from the production to writing all the songs to playing all the instruments. 
Whilst his "regular" band, Decade are close to finishing their début full-length. We're confident it'll put the Bath quintet firmly on the Pop Punk map.
Nonetheless Sears is the subject of this edition of "If I…". In this feature Alex tells which other musical genre he'd like to be playing, how much he misses a recently departed Ipswich band, which brass instrument he would like to play and more.
If I could re-record one song it would be…
Alex: Probably 'Down Like A Clown, Charlie Brown' of our Lost At Sea EP. I'd really love to redo the vocals with a bit more punch!
If I could re-live one tour/show it would be…
Alex: The Slam Dunk tour we did last May with Hit The Lights, The Story So Far and Transit. Some of our favourite bands and the Slam Dunk festival all on one tour! Plus our crowd at the festival was insane.
If I had the chance to play one venue it would be…
Alex: Probably Brixton Academy or Shepherd's Bush Empire! They are landmark venues and I think that you can say you're doing pretty well if you get the opportunity to headline there.
If I could play with one band it would be…
Alex: Nirvana or Glassjaw, because they are the best bands ever.
If I could play with any person living or dead it would be…
Alex: Dave Grohl. I would say Kurt Cobain but that's too obvious. I went for the second most obvious choice! Plus Dave loves jamming with everyone so I think I'd stand more of a chance.
If I could bring back any band that have split up, it would be…
Alex: I'm gonna say Basement because it's still pretty raw! So many kids are gutted that they split, including me, mainly because we'll never get to play with them now.
If I wasn't playing music, I would be…
Alex: Attempting to be a palaeontologist or studying zoology or something. I wanted to be a palaeontologist as a kid but found that guitar was an easier field to get started in…
If I could play a different genre it would be…
Alex: Probably something easy and fun like Nu Metal or something. I'd be in a Limp Bizkit tribute band, and I'd be Wes Borland.
If I could have written any song it would be…
Alex: 'Where Is My Mind' by Pixies, in my eyes it's the most haunting song ever and I wish to god I'd written it so that I could make people feel like I do when I listen to it!
If I could have written any album it would be…
Alex: 'Worship and Tribute' by Glassjaw. It's so timeless and the way Daryl took their original formula and made it more melodic is incredible. The man can sing a melody over ANYTHING.
If I could headline any festival, it would be…
Alex: Reading or Leeds! The chance to play it would be sick.
If I could organise my own festival, the bands playing would be…
Alex: Nirvana, Glassjaw, Foo Fighters, Slipknot, The Smashing Pumpkins, Rival Schools, Counting Crows, Pixies, Million Dead, Hundred Reasons, Reuben, Title Fight, Basement, Balance and Composure and loads others. It'd be the most diverse rock festival ever and it would be £10 for the whole weekend. Bargain.
If I could play any other instrument, it would be…
Alex: Something impressive like the saxophone or bassoon. You could bust it out at parties and nobody would expect it.
If I could give one piece of advice to a new band, it would be…
Alex: Don't be fake. Don't try and be like other bands. People eventually see right through it, maybe not right away but eventually. If you really want to make a difference, then strive to be different.
'The Blue EP' by sophomore is out on February 15th.
Read our full interview with Alex Sears here.