If you're to believe some sections of the media, "Rock" has been a dying genre for the past few years. This is despite acts such as Muse, Foo Fighters and Green Day playing sold out stadium-sized shows in recent years and the UK festival scene growing by the year.
However it seems now "Rock" isn't dead (and it never was) and we have the numbers to prove it. 33.8% of all UK album sales in 2013 come from the mammoth umbrella classed as "Rock", taking over Pop by a mere 2.8%. So on paper "Rock" is back and is cool again. Surely a reason to celebrate right?
Well you'd be wrong. Whilst some of us within this so-called "scene" can gloat and act superior from Rock's dominance, frankly you'd be kidding yourself.
As we all know the "Rock" genre is huge with sub-genre upon sub-genre, and to see stories giving the impression that Rock is a big deal once again is simply ridiculous. Sections of the media have decided to highlight the success of more indie-centric acts such as Arctic Monkeys, Jake Bugg, and Bastille, even though more rock-orientated acts like You Me At Six, Biffy Clyro, and Bring Me The Horizon, Avenged Sevenfold and Black Sabbath have enjoyed UK Top Ten Album Chart success over the past 12 months.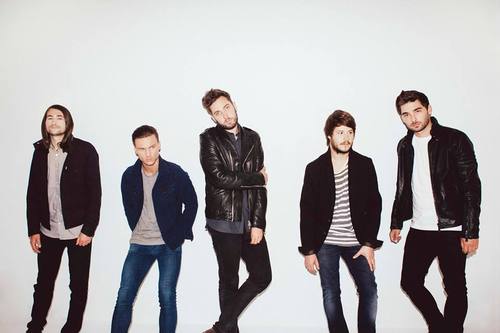 For us within the "rock community", should we be annoyed or frustrated by the media's interpretation of what is and isn't classed as rock? Unfortunately its just a sign of the times. With so many sub-genres, the lines of what is labelled "rock" become blurred and frankly is something we just have to accept, even if we don't want Jake Bugg or Alex Turner as our figurehead.
Nevertheless if this proves one thing and that is rock fans are buying albums and prefer buying them over singles which is continues to be dominated by pop and dance, and that's fine by me. As a rock fan, I'm sure you'll agree with me you can't fully judge a band by just one single song, and it seems I'm right. Throughout out history the "rock album" has continued to show longevity with classic bands building careers out of a stream of well-respected albums, not singles.
So is Rock dead? It depends what you class as "Rock", but the facts are there, and have always been there to show it isn't and never was. Call me bias or picky, but the news of "Rock" being on top again is simply journalistic sensationalism. Fans are buying Rock albums (even if you don't label them as "Rock"), going to shows, going to festivals and in general, supporting their favourite bands. I say let the Broadsheets and news outlets have their moment, whilst we continue to follow and support the musical beast that is Rock!
What do you make of rise in sales of rock albums? Let us know in the comments below or on Facebook or Twitter.
Words by Sean Reid (@SeanReid86)