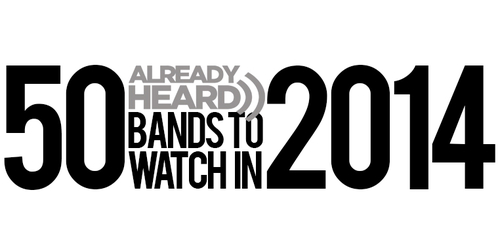 Happy New Year! As you head back to work or school or nurse those hangovers and reminisce about the past 12 months, Already Heard is here to give you the lowdown on the 50 bands you have to watch in 2014.
The 2013 edition saw us pick out the likes of Real Friends, The Wonder Years, Moose Blood, Touche Amore and eventual Record of the Year winners Deafheaven as well as 45 other bands.
Now the Already Heard team is back with 50 bands that we're excited to hear new music from in 2014. As always this list features a mix of established and emerging talent that we're sure will be making themselves known over the coming months.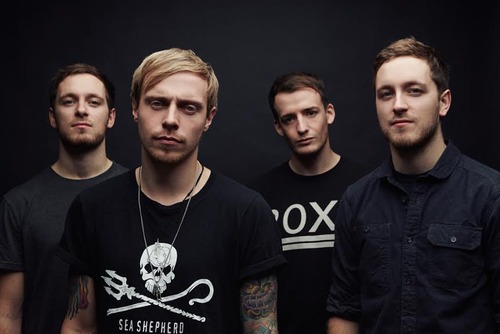 Architects
After spending time away for the most part of 2013, this year sees the Brighton group making their return in a big way. Having signed to the renowned Epitaph Records and a headline Spring UK tour already confirmed, 2014 is set to be a big year for Architects. Expect the quartet to drop their sixth full-length in the Spring, and with extreme metal producer Fredrik Nordström overseeing things, we're sure the metalcore quintet will be pushed to their limits, with outstanding results. (SR)
Website|Facebook|Twitter
Spy Catcher
In our opinion this Watford quartet have been missing for far too long but finally the follow up to 2011's 'Honesty' will see the light of day in 2014. The album called 'Lies' sees Spy Catcher joining Small Town Records, and with them they'll be bringing their brand of gritty melodic alt-rock that will definitely strike a chord within the UK rock scene. (SR)
Facebook|Twitter|Tumblr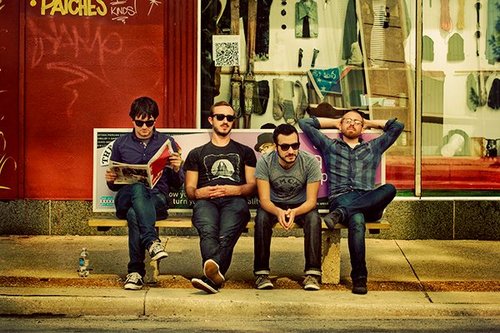 The Menzingers
Our 2012 Record of the Year winners are set to return with the follow up to 'On The Impossible Past' this year. Having started recording with producer Jon Low (Restorations, The National) this past October, we predict The Menzingers will be returning with even more brash Americana punk rock, tight riffs and soaring choruses. Also with an appearance at Belgium's Groezrock penciled in, we're hoping a UK return will follow. (SR)
Facebook|Twitter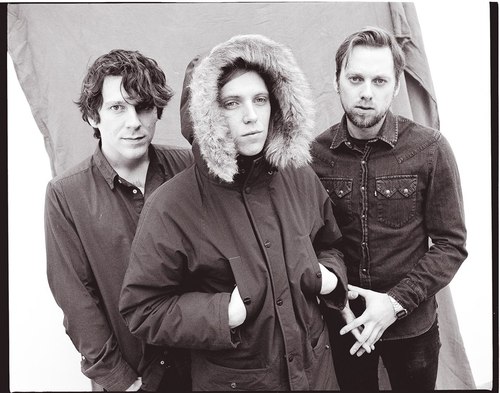 The Xcerts
New material from the Brighton trio is ridiculously long overdue. Ever since the release of 'Scatterbrain' in 2010, The Xcerts have spent the best part of the last 3 years on the road alongside the likes of Taking Back Sunday, Brand New, and Lower Than Atlantis, as well as amongst others. On top of that vocalist Murray Macleod has been busy lately with his other band, Cold Crows Dead. However The Xcerts began work on a new record last month, so expect the distorted pop trio to return with new music over the next 12 months. (SR)
Website|Facebook|Twitter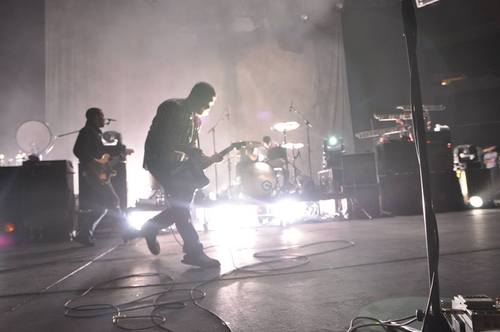 Brand New
We'll admit including the ever-influential quartet is daring to say the least, but we guess it's a hopeful inclusion. Nevertheless having announced UK and European dates to take place in the Spring, its possible that 2014 could see the light of day for new material from the Long Island band, but then again this is Brand New, one of the most "mysterious" bands within our so-called "scene." (SR)
Website|Facebook
Decade
The debut LP from Bath's Decade is certainly one of the most anticpated British debuts of 2014, and thankfully it drops later this month. 2013 saw the five-piece tour with Tonight Alive and Don Broco, play several festivals and sign to Spinefarm Records.
'Good Luck' sees Decade not holding back and is packed with soaring choruses that fulfils any potential they had with earlier releases. Blurring the line between pop-rock and pop-punk with a slightly heavy edge, tracks like 'Fools Gold' and 'Branfreeze' have plenty of longeviy and appeal to both old and new fans. Decade are definitely one of British rock's most promising bands for 2014. (SR)
Website|Facebook|Twitter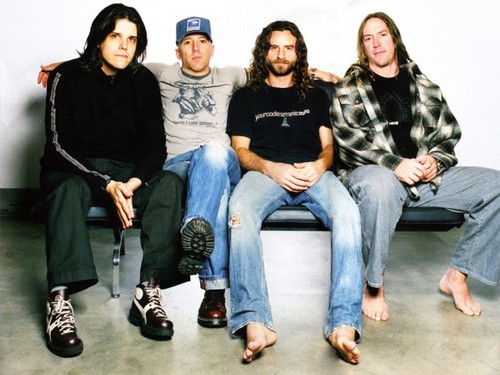 Tool
The only genuine claim for the existence of an omnipotent, and benevolent, deity is the existence of prog lords Tool. Every album they've produced is a gift few are worthy of, and those mighty few have waited 8 excruciatingly long years for the quartet to "release the Kraken", as it were. Odd time-signatures galore (anyone remember the legendary 13/16 one?), polyrhythms everywhere, philosophical meanderings and fibonacci sequences hidden in lyric patterns. Yet they're not just the labyrinth's complex maze, but also the Minotaur's crushing power. The meat and the brain combined in what can only be described as absolute, essential, important, necessary and "the only real" music. They will return like kings from the war, and let those that refuse to kneel be forever banned from speaking of music again. (JBL)
Website|Facebook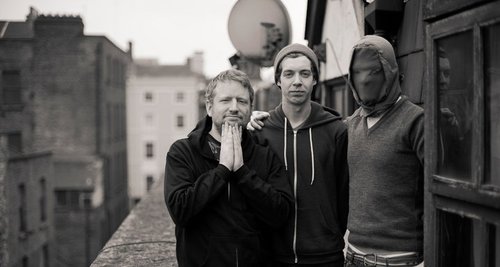 Adebisi Shank
Sargent House have a great little family going on. In 2013 they gave us Already Heard's Best Album of the Year as well as new music from And So I Watch You From Afar, This Town Needs Guns and Russian Circles. The stuff of post-rock/math-rock lovers' wet dreams. In 2014, they give us the newest weirdness from Irish three-piece Adebisi Shank (whose sound so obviously influenced ASIWYFA's effort last year). The ever-experimentative band thrive on a peculiar mix of mathy bonkersness, metal power, and a danceable brand of post-rock. There's a distinctive "early polyphonic cellphones on LSD" vibe on previous effort this is the second album of a band called Adebisi Shank, but there's no telling what these guys are going to come up with next. There is, however, little doubt it's going to break your brain. (JBL)
Website|Facebook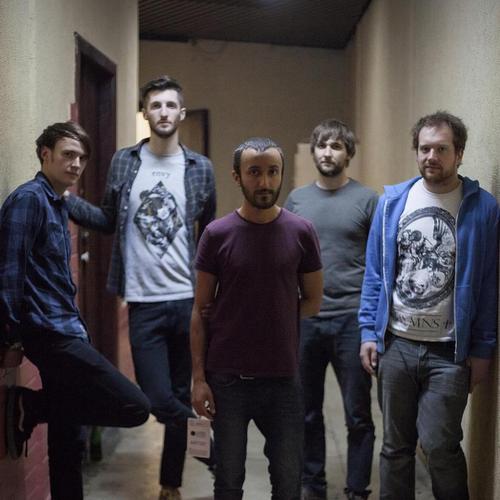 Maybeshewill
I might be entering the dangerous waters of wishful thinking, as there hasn't been any official word on any new music for 2014 but the Leicester post-rockers have never gone two years without releasing new music in some shape or form. 65daysofstatic filled the 2013 gap for electronic post-rock last year (and oh my was it well filled) but since catching them live again at 2000trees, I've been thinking about how much good a new Maybeshewill album would do. Three years is too long not to buoyed by the beautiful waves of melodies and samples of film dialogue, synth sounds in emotional overdrive as the band hit intimate quietude and cathartic walls of sound. People need to fall in love with them all over again. (JBL)
Website|Facebook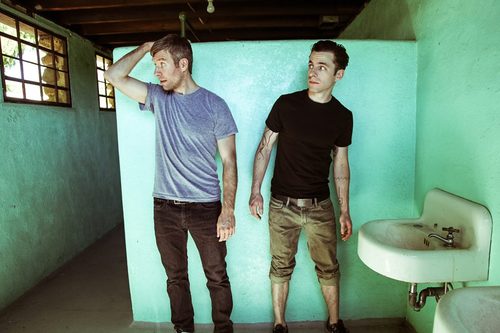 Giraffes? Giraffes!
Again. There isn't any credible information about Giraffes? Giraffes! releasing any new music this coming year but the law of averages would suggest that we are due an album. Over the past two years, math-rock has gradually started building something of a wider audience (largely due to the crossover wave of emo and math), allowing some bands to rise out of the shadows onto festival stages. Giraffes? Giraffes! were made to live in the shadows, writing the weirdest music and unleashing it onto unsuspecting crowds in the shoddiest of locales. However, it is time their psychotic skills were displayed for all the world to see, and for their minds to be blown to smithereens. Loose like a meth-lab RV careening through the wilderness, they explore the most awkward angles of music and rob them of their experimental riches. IT IS TIME WE BE PRIVY TO THOSE RICHES! (JBL)
Website|Facebook|Twitter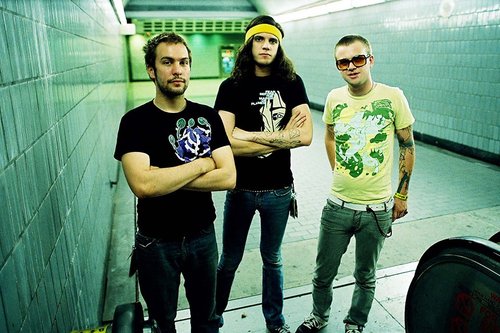 >The Fall Of Troy
Two words. Free album. This year, not only might we have the chance to re-catch one of the better post-hardcore bands (also one of the most proggy) live, but we will finally have a follow-up to 'In The Unlikely Event' and it will cost us only our dignified, soppy piles of carbon on the floor that we will be. The uninitiated might best conceive of them as a slightly more accessible, but more vicious, Mars Volta. It's like listening to Chiodos but without the overwhelming sense of shame. Not unlike Vin Diesel, they are fast and they are furious. Unlike Fast & Furious 3: Tokyo Drift, they are actually really rather good, and a whole lot of fun. (JBL)
Facebook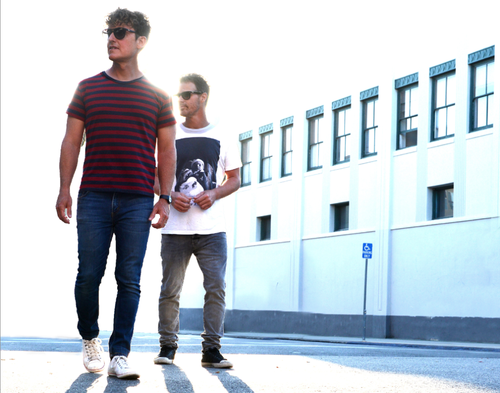 El Ten Eleven
If ever there was a Brit award for "criminally underheard international band", El Ten Eleven would feel aggrieved not to bag the statuette every year like a post-rock Meryl Streep. They are Kristian Dunn and Tim Fogarty, and 2012's 'Transitions' was quite easily their most accomplished LP yet. Balancing modern ambient soundscapes with more melody-driven loop work, their instrumental work tapped into some soothing and beautiful reality that wasn't without an understated darkness. It's surprising for veterans such as them (a 2014 release would make it their sixth album in nine years) that they've not attracted more attention from our side of the Atlantic. Growing enthusiasm for post-rock influences might prove a perfect opportunity for the experimental magicians to widen their audience to a number that matches their infinite talent (joke 100% intentional). (JBL)
Website|Facebook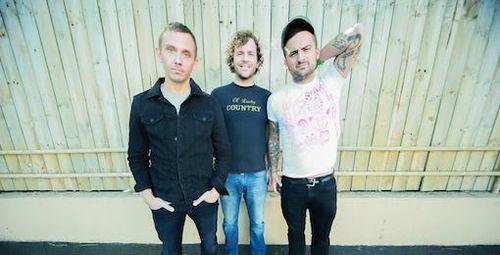 The Lawrence Arms
If you aren't excited about the first Lawrence Arms album in eight years then there's something seriously wrong with you. First released track 'You Are Here' stands up with their best songs, and with early feedback on the album seeming to be positive, the January release of these whiskey-soaked anthems will be a much needed tonic to the post-festive season blues. With a recent move to Epitaph Records and a confirmed appearance at Groezrock, it seems a Lawrence Arms UK tour is imminent. We're excited to see The Lawrence Arms kick back into life after a relatively quiet down period. (JS)
Facebook|Twitter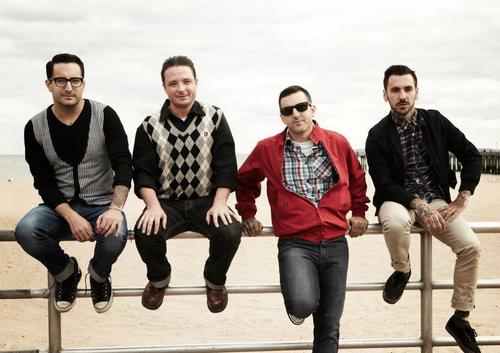 Bayside
Bayside haven't toured the UK since their brief supporting slot for A Day to Remember back in 2011 and haven't attempted their own headline UK tour since 2008 – so it's safe to say they've been greatly missed. Now returning to our shores on tour with Alkaline Trio after recently joining Hopeless Records, February will see Bayside releasing 'Cult', their sixth album over a thirteen year career. While no songs have been released at the time of writing, the simple all-black-with-logo album cover indicates a return-to-roots approach and we're extremely excited to hear it. (JS)
Website|Facebook|Twitter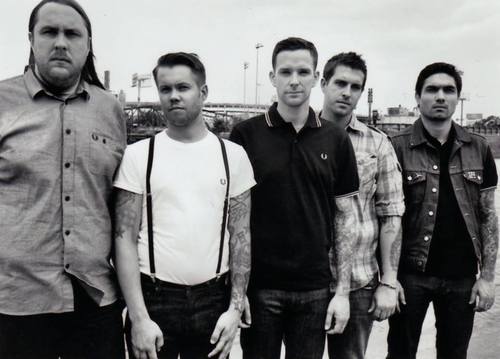 I Am the Avalanche
We may not be getting the longed for Movielife reunion tour this year, but we're happy to settle for the new I Am the Avalanche album. Having solidly toured since 2011's self-titled, we're looking forward to getting some new material added to their current arsenal of sing-along anthems. Details about the album are scarce, but at last word it was ready for release in early-2014. If their last albums are anything to go by, we can expect wall-to-wall pop punk classics about heartbreak, friendship and smoking weed. (JS)
Facebook|Twitter
Rob Lynch
Acoustic solo artist Rob Lynch has been a staple choice of UK support act this year, with sets opening for everyone from Masked Intruder to Vinnie Caruana to The Rocket Summer. Finally releasing his debut album in 2014, after spending a summer recording session in LA last year, Lynch has tested various new songs at shows across the UK and Europe, with overwhelmingly positive response. If you haven't checked out Rob Lynch's written from experience acoustic tunes yet, do it now – he'll be everywhere in 2014. (JS)
Facebook|Twitter
Taking Back Sunday
Do you ever really get over your Taking Back Sunday phase? Of course you don't, and if you think you have, drink a few beers and put 'Cute Without the E' on and you'll see what we mean. After the disappointment of their fairly shit self-titled 2011 release, we're hoping that next year's release will be a return to form. With two UK shows in February (they 're visiting London and erm, Coventry), hopefully we'll get a sneak peek at their new material, as the band have been relatively silent on new developments. (JS)
Website| Facebook|Twitter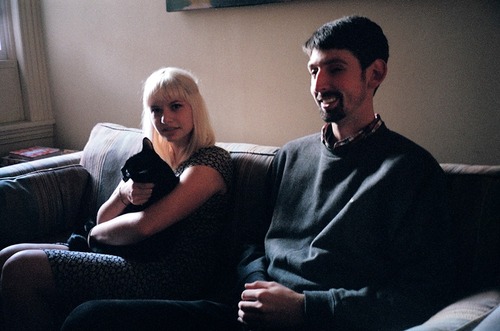 Tigers Jaw
2013 was the year that Tigers Jaw went on "their last tour for the foreseeable future" after three members left the band, causing a ticket buying frenzy for their potential final tour with The Menzingers. This, fortunately, lasted for all of about two months before they announced a new album – seemingly like nothing had happened. Apparently it was all a misunderstanding and we've forgiven them for the trauma they put us through (just about). With their new album still primed for a January release, and the songs they've debuted off it sounding like some of their best material yet, hopefully Tigers Jaw will kick off 2014 with a bang.(JS)
Facebook|Twitter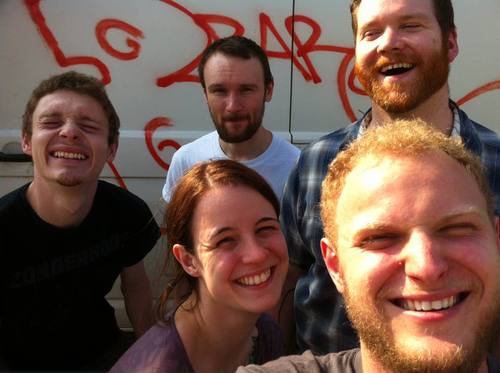 Svalbard
When a band is named after a featured place in Philip Pullman's 'His Dark Materials' trilogy, you have every reason to check them out. Even if you haven't read those books, the name sticks out in your brain. Bristol quartet Svalbard is as excellent as their name sake, if not more! Featuring former/current members of More Than Life, True Valiance, Merrick and Burning Skies, this progressive hardcore group have the potential to dominate the scene. Imagine the cathartic and poetic melodic hardcore stylings of Modern Life Is War in a relationship with the alt metal stylings of Torche, sprinkled with post rock. Having impressed us with their EP 'Gone Tomorrow' and single 'Flightless Birds' last year, 2014 should see the band making everyone's mind explode. The band head off to the studio in March with producer Lewis Johns, to record a few songs for a split with London mob Pariso, due for release in June this year. Besides that, keep your eyes and ears out for other releases and tours from this juggernaut; it'll be worth your while! (AL)
Facebook|Twitter|Bandcamp
Code Orange Kids
In August last year, we at Already Heard witnessed the unfathomable and tireless energy from one of the most important new heavy bands of the last couple of years. Pittsburgh's Code Orange Kids were that very band and they're sure to sucker punch 2014 in the vital organs. Their brand of sludgy trudging doom laden hardcore, with added ambient, shoegaze intervals, is sure to impress more legions of music lovers. Interviews indicate the band have been writing the follow up to the critically acclaimed 'Love Is Love//Return to Dust'. Furthermore, the quartet is aiming for a spring release, but nothing has been set in stone yet. For now, we suggest, you check this lot out, and stay on your toes for a new release or tours. Be wary as the floor might disappear beneath you from hearing and/or seeing this chaotic beast. (AL)
Facebook|Twitter|Tumblr|Bandcamp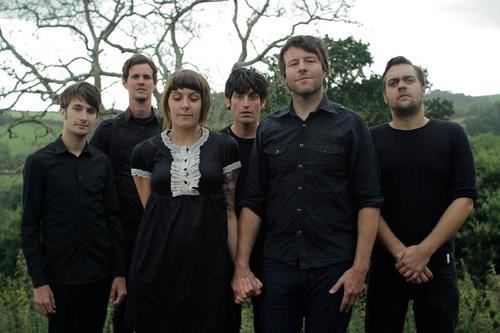 Crazy Arm
The mark of a great band can mean several things, but none more so than one with innovative ideas and messages of the purest integrity. Crazy Arm fits this criterion perfectly. After a year of restructuring their line up and releasing an acoustic album ('The Southern Wild'), the band are primed and ready to turn up their speakers. The follow up to their previous rock album, 'Union City Breath', is currently being written, with an EP said to be released as a taster for what they're concocting. With new drummer Matt Colwell and Nathan Stevens on bass, Crazy Arm back in the saddle, delivering the anthems once more. For the unfamiliar, the Plymouth band's sound can be described as such: a punk band rooted in country, folk, and post hardcore; taking the spirit of great American artists including Springsteen, Hüsker Dü and Fugazi, with on point socially-politically conscious lyrics, adding a personal element to it. This listeners, is the understated rock band for the modern age. (AL)
Facebook|Twitter|Bandcamp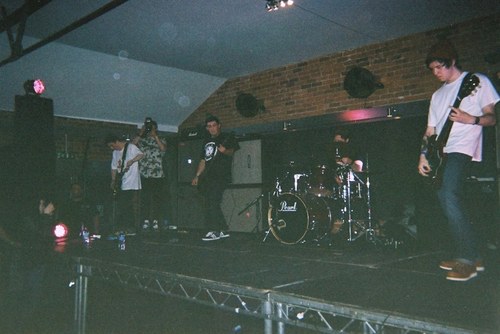 Fade
As a site, we are able to sum up this band terrifically well with the following quote from a live review we did on them two months ago. Fade "blend heaviness and psychedelic melody in the same galaxy as Quicksand and The Smashing Pumpkins". The band's members are rooted in the hardcore scenes of Sheffield, Hull and Birmingham. Their self-titled demo was so well produced, that it surprised us that it wasn't an official release. The aforementioned live show we witnessed showed the quartet to be a well-grounded glorious spectacle. We have a strong feeling in our bones, our souls and the very fabric of time that this lot will be cemented in everyone's brains. 2014 will have them writing away and releasing genius records. If you don't believe us, go catch them on a weekend tour with Headroom (another band we've recommended on this list) towards the end of this month. It will be truly worth your time, we shit you not! (AL)
Facebook|Twitter|Bandcamp
Hop Along
Unique and fresh are the only words I can use to describe Hop Along. Hailing from Philadelphia, this trio are of an alternative folk indie variety; they make smart pop music of the rawest emotions. Previous and debut album, 'Get Disowned' was a mixture of hooks, weird ideas and punches to the heart and soul. A key feature though to their identity was Frances Quinlan's distinctive voice. Quinlan fluctuates between fragile whispers to gritty soaring wails; these are really effective moments. After a year of touring with the likes of The Sidekicks, Against Me! and Off with Their Heads, Hop Along is ready to go back into the studio. New material has already been previewed at live shows to rapturous applause. Our eye lines are fixed for news of the official recordings, so should yours. (AL)
Facebook|Twitter|Tumblr|Bandcamp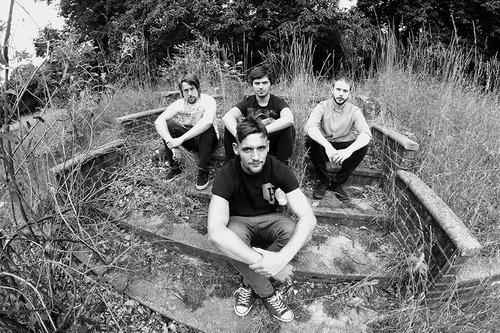 Stallone
Rupturing and bursting out from the underground last year, Stallone made themselves known. Debut mini-album 'Mire' was a calculating progressive hardcore monster, not afraid in expressing an ambient lightness in places. It displayed crisp colourful riffs and heavy progressive rhythms that brewed in chaos and destruction. Our prediction for this quartet is that 2014 could be a special breakthrough year for these guys. The band has reported to be working on new songs with producer Lewis Johns, so a new release is on the horizon. Furthermore, the band is heading out on tour with Razoreater and Employed to Serve in February; this will give listeners the chance to bask in their crushing glow. Apocalyptic in a contemporary way, and tech smart 2014 is Stallone's year for the conquering. (AL)
Facebook|Twitter|Tumblr|Bandcamp|Website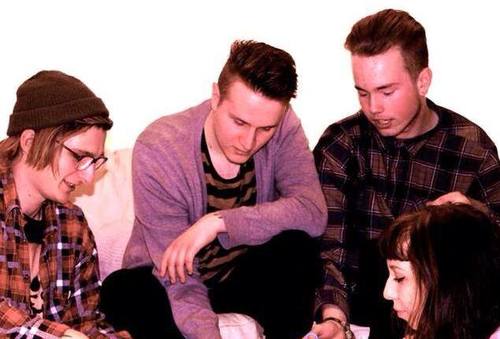 Milk Teeth
Last year, we at Already Heard, discovered a lot of great new bands in the live environment. None we're more imprinted on our brain than the exciting Bristol quartet, who call themselves Milk Teeth. Sound wise, the band pit angst shouted and softly warm vocals against each other in a grimy ambient swamp of shoegaze, indie punk and grunge. This thrilling act recalls the spirit of classic acts such as Sonic Youth and The Jesus Lizard or modern outfits including Pissed Jeans and METZ. Their last EP, 'Smiling Politely', summed up this sound thoroughly well. If you're craving for an untamed, noisy meets light rock 'n' roll cavalcade, then please have a listen to this lot; trust us, we know what we're talking about. (AL)
Facebook|Twitter|Bandcamp
Brutality Will Prevail
2013 was a memorable year for Brutality Will Prevail; gaining a new frontman, breaking out by supporting Cancer Bats; and signing to Siege of Amida Records/Century Media for their upcoming full-length. The album will feature the first tracks recorded with the newest lineup, and will be mastered by the legendary Alan Douches and mixed by Kurt Ballou of Godcity/Converge. Expect to be hearing about Brutality Will Prevail a lot in 2014. (GF)
Facebook|Twitter|Tumblr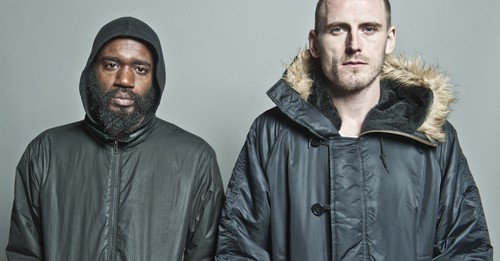 Death Grips
After cancelling numerous shows in the US at the backend of 2013, the Sacramento experimental hip-hop trio dropped their 3rd studio album. 'Government Plates' was released via Facebook for all to download, in a similar vein to their 2nd release 'No Love Deep Web'. Death Grips show no sign of stopping or conforming to anybody's rules anytime soon. (GF)
Facebook|Twitter|Website
Every Time I Die
Having finished a tour with Code Orange Kids and letlive. at end of last year, the metalcore act will begin 2014 with a European/UK tour with heavy hitters A Day to Remember and Mallory Knox. Once this has finished, the quintet will be back in the studio to put the finishing touches on their new album. This will be churned out sometime in the new year! (GF)
Facebook|Website|Twitter
Mastodon
Last year, Mastodon released a live album for their sold out show at Brixton Academy in 2012, for fans alike to relive and enjoy. This year a new album from the Atlantan metallers is due for release in Spring 2014. They've quoted to have around 25-30 songs written, which will be cherry picked for their latest and greatest album to date. (GF)
Facebook|Website|Twitter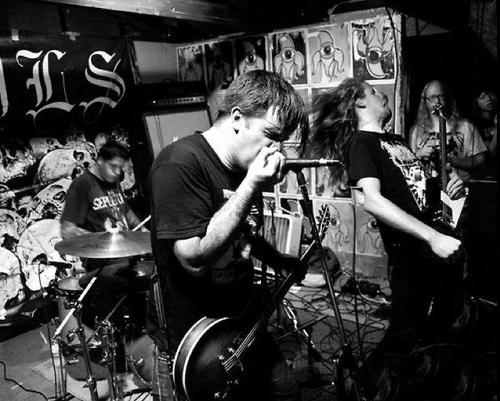 Nails
Since, they released 'Abandon All Life' earlier last year, Nails have proven they are a powerhouse in the hardcore/grind circuit. With no official plans for a new release this year, we can be at least thankful that Nails are here to continue the onslaught with heavy touring in 2014. (GF)
Facebook|Twitter|Website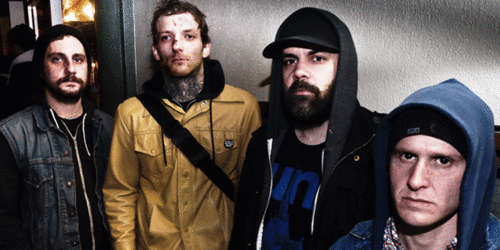 Trap Them
The hardcore/grind band have been on the down low in recent years after releasing 2011's monster 'Darker Handcraft'. However, theyhave announced that they have a new album in the works which is being recorded by Kurt Ballou of Converge and features a new drummer formerly of The Red Chord. Expect crushing results. (GF)
Facebook|Twitter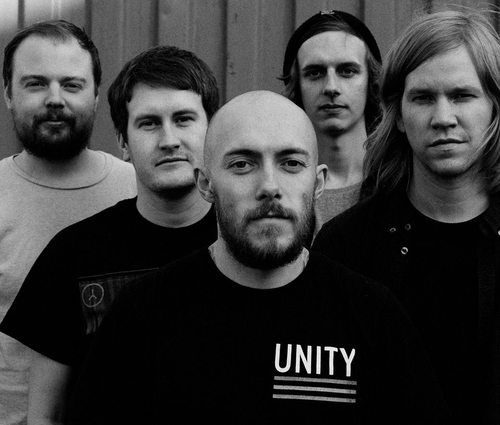 Goodtime Boys
South Wales' Goodtime Boys have been knocking around for a number of years now. They've played on a bunch of tours with a bunch of massive bands, toured the US, put out a few EPs and ended 2013 with the release of a split with Self Defense Family. But 2014 looks set to be the year they own their own possibilities – Beginning in January with a spot on the Defeater EU tour along with Caspian, Landscapes, and More Than Life, Goodtime Boys will then release a new 7" followed shortly by their debut full length to come out on US Hardcore titan label, Bridge 9 Records. What happens next is anyone's guess but the quintet couldn't ask for a better footing to really make 2014 count. (TK)
Facebook|Twitter|Tumblr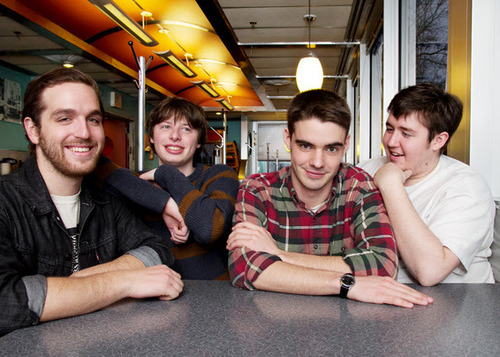 Modern Baseball
Yes, we know, Modern Baseball are already massive and everyone already knows that they are brilliant. That's exactly why Modern Baseball make this list. Releasing their phenomenal debut, 'Sports', at the very end of 2012 gave them a year to remember in 2013 – they signed to Run For Cover and toured with all your favourite bands in the US. This year will likely see them step it up another notch. On February 11th they release their sophomore album, 'You're Going To Miss It All', on Run For Cover, and as a result of their surprise explosion onto the scene with 'Sports', they're set to reach even more people with this one. Take into account their upcoming US tour with The Wonder Years and the love they find not only in the States but on this side of the Atlantic as well, 2014 could well be the year they move from everyone's favourite cult heroes to a heartbreaking, global phenomenon. (TK)
Facebook|Twitter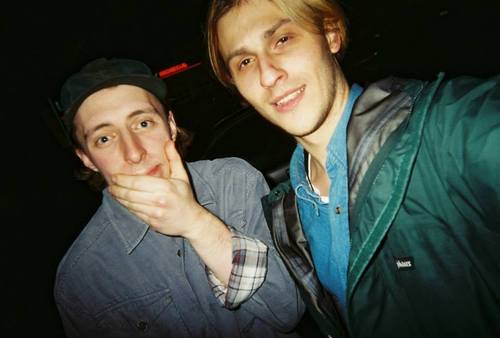 Nai Harvest
Nai Harvest put out one of the best albums of 2013. 'Whatever' was an incredible album that drew massive attention to the two-piece and they have shifted plenty of copies on plenty of tours since it's release. Nai Harvest began the year with a small but dedicated following – they ended it having just toured two sold out weeks with Gnarwolves and signed to Topshelf Records in the US. 'Hold Open My Head', from their forthcoming 7" (released on the aforementioned label in the U.S. and Dog Knights Productions in the UK/Europe), was debuted on NME and last week they popped up on the MTV website. 2014 is set to see them release that record as well as a second full length. Topshelf will undoubtedly bring them massive support across the pond and, with their much beloved roster, garner the band even greater support on home shores. (TK)
Facebook|Twitter|Tumblr
The World Is a Beautiful Place & I Am No Longer Afraid to Die
Another band that put out a phenomenal record in 2013 was The World Is A Beautiful Place & I Am No Longer Afraid To Die. Their debut album, 'Whenever, If Ever', came out amidst a little bit of controversy in the wake of a leak, but much a testimony to how much it was praised by the press and loved by the fans when it arrived, that particular saga seems long forgotten. TWIABP are one of the great number of emo bands who appear to have put out an incomprehensible number of small releases before finally wowing the world with one perfect full length. As such, their fanbase was notable long before the justly anticipated 'Whenever, If Ever' dropped. But once it had, the Connecticut 8-piece, promptly took over the world. Perhaps no longer ones to watch in their home country, 2014 finally sees them touring the UK – with Empire! Empire! (I Was A Lonely Estate) in tow – and whilst the naysayers of the Internet will surely berate their inclusion (47k likes on facebook, guys!), there can be little doubt that they will have a year to remember, finding their way into many more hearts and record collections along the way. (TK)
Facebook|Twitter|Website
Headroom
Featuring members of Survival and Nai Harvest, Headroom came out of nowhere at the end of November, releasing a 4 track, self-titled EP that grabbed everyone's attention by the scruff of the neck and then made them awfully emotional. The band already has some incredible shows lined up for the New Year (including Outbreak Festival in Sheffield and a slot on the TWIABP show in Manchester). Provided they can make the attention count, which there is little doubt based on the reaction to the EP, they'll be jostling with the big boys come the end of the year. (TK)
Facebook|Bandcamp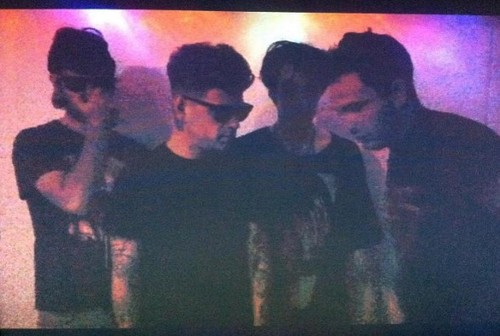 Creative Adult
Creative Adult's Facebook page offers little in the way of information on the band, but what I can confirm is that their EP 'Bulls In The Yard' (released Feb 2013) was a fantastic introduction to a band that before then not many outside of their local area had heard of. Predictably though, when you release an EP on Run For Cover Records people start to listen. On that note, I do feel like 'Bulls In The Yard' was unfairly overshadowed by some other Run For Cover releases (Citizen, Turnover and the like), but perhaps a 2014 release will get the credit and attention it deserves. (JH)
Facebook|Twitter|Website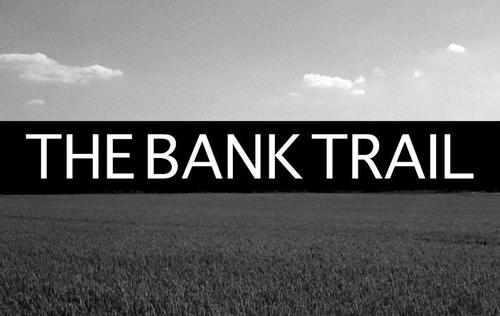 The Bank Trail
More than likely an unfamiliar name for those who aren't regular readers of our 'Something For The Weekend' feature. Ash Price, aka The Bank Trail, has been releasing songs for free download as and when the time suits him since the release of his free self titled EP in 2012. He only has 4 songs up on his bandcamp currently, each showing a varied sound to the last, but it seems he'll be starting 2014 with a release early in the year, though no actual information has appeared regarding that just yet. I can see the prospective release proving to be very popular if it's given the right exposure, and I think from there we can expect a lot more from The Bank Trail in 2014 than we got in 2013. (JH)
Facebook|Bandcamp|Twitter
Single Mothers
Though their last EP was released all the way back in 2011, and was supposedly their last ever, lo-fi/punk four-piece Single Mothers have kept a growing internet presence – most notably through their hilarious Facebook posts – which is sure to culminate in a 2014 release after signing to Dine Alone Records early in 2013. Even if we aren't graced with a new release just yet, the band still deserve your attention as they are sure to be playing shows up and down the USA (maybe a couple UK shows if we're lucky enough) throughout the year. Plus another year of listening to the fantastic self titled EP doesn't sound too bad to me anyway. (JH)
Facebook|Bandcamp|Website|Twitter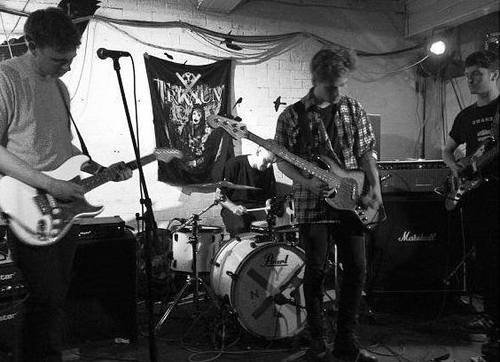 Walleater
Part of a sudden influx of alternative bands in the UK earlier this year, Walleater sprung to everyone's attention with the release of their two track demo 'A Masking Aura', which is still available now. The end of the year saw the physical release of the demo through Close To Home Records and Cult Culture, with the promise of a new EP in 2014 which will once again be released through both labels. Walleater head in to the studio with Bob Cooper in January and after that, an announcement should be imminent. (JH)
Facebook|Twitter|Bandcamp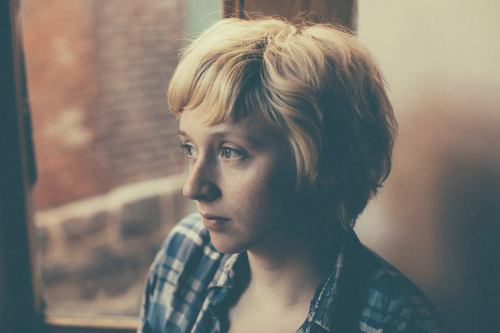 Waxahatchee
In 2013, Waxhatchee released the incredible 'Cerulean Salt'. An amazing follow up to her debut, 'American Weekend'. It's hard to say that 2014 will top 2013 for Waxahatchee, but I have a sneaking feeling it will. 'Cerulean Salt' went under-the-radar for a lot of people, leaving them only just discovering it at the tail end of the year. The constant amount of people finding it and inevitably falling in love with it on a weekly basis means that Katie Crutchfield (the sole member of Waxahatchee) definitely has a whole lot more fans to please with whatever she chooses to release next – and I'm sure it won't disappoint. Though there's been no official mention of a third record, the previous pattern of a year gap is one I'd like to see continued in 2014. (JH)
Facebook|Twitter|Website
Lake Michigan
UK readers should probably be familiar with Chris Marks, aka Lake Michigan by now. Chris plays gloomy acoustic music of which various reviewers have likened to The Velvet Underground, American Football and Joan of Arc. He is constantly releasing great EPs and albums for free download, having released two albums and a split EP in 2013 alone. It's important to note, though, that the quality doesn't falter as the quantity grows. Chris just has a wonderful ability to pump out quality releases throughout each year, and the fact that he has been hinting via Facebook of January 2014 seeing a release of another split cassette, it seems 2014 is going to be much of the same. (JH)
Facebook|Bandcamp|Twitter|Tumblr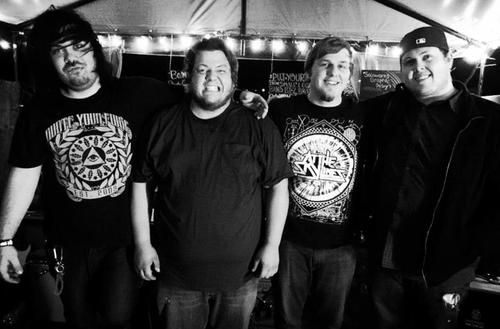 Of Us Giants
With their debut album set to be released worldwide in late January, 2014 is set to be the year California-based Of Us Giants' popularity explodes. Previously having only released a free EP way back in 2012, it had all gone a little quiet on the release side of things. In fact, if it wasn't for the constant touring and one-off shows people might have forgotten about them all together. Luckily, they're kicking off 2014 with a bang by releasing their much anticipated debut full-length 'Nova Scotia'. They play a kind of alternative pop-punk similar to most of Fuelled By Ramen's output circa 2005, which I don't feel has been done this well since those days. The full stream for the album is set to go live on Jan 28th though you can listen to one of the songs, 'All Of My Daughters', ahead of that right here at AlreadyHeard.com. (JH)
Facebook|Bandcamp|Twitter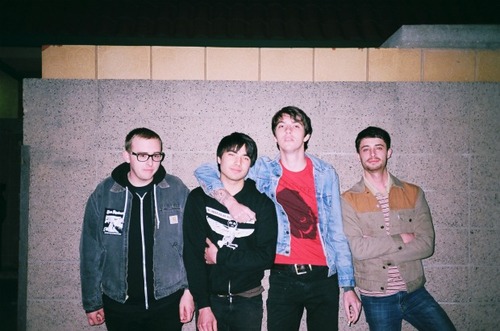 Joyce Manor
Having had a quiet 2013, presumably spent writing, you'd have to assume that their third album is going to be a little longer than the 14 minutes their second one gave us. For those who are unfamiliar, Joyce Manor are a four-piece punk band based in California. They're known for their short yet somehow really catchy songs, and have been churning out a couple of releases a year pretty solidly since 2009, with 2013 being the first year since then that they didn't actually release anything – though most people, myself included, anticipated at least an EP if not a third album. So taking that into account, surely 2014 is the year we get to hear more from this wonderful band. Another UK tour also wouldn't go a miss. (JH)
Facebook|Bandcamp|Twitter|Blogspot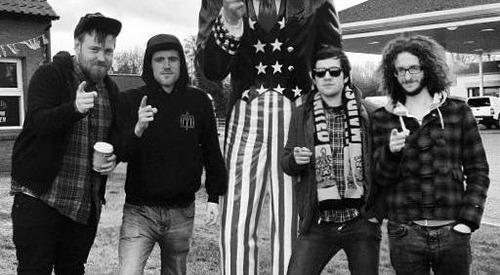 Throwing Stuff
What can we really say about Throwing Stuff? 4 punks between Manchester, London, and Liverpool who like to play fast punk influenced hardcore. The common description is "if Minor Threat drank". Having seen them play numerous times throughout 2013 and an appearance at The Fest in Gainesville, Florida, what probably started as a minor joke has blossomed into something much much more. Check out their split with the next band of ours to watch in 2014. (RK)
Facebook|Twitter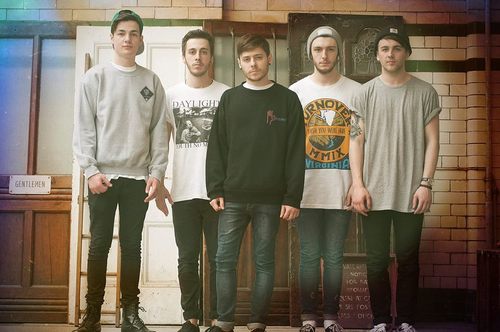 Boston Manor
Boston Manor seemingly appeared from nowhere in 2013 (or rather, Blackpool), and burst into the lives and hearts of all of us. An emotional pop punk band who are unique in their approach. Having a split with Throwing Stuff (and also a short UK run) – I can only see Boston Manor going from strength to strength in 2014. (RK)
Facebook|Twitter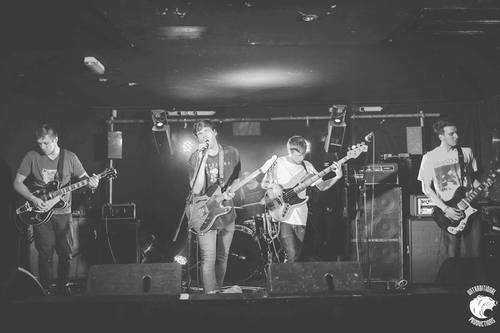 Haze
Now I know little about Haze, but their most recent release, 'Clouds Surround And Breathe', is incredible. Recorded by Neil Kennedy at The Ranch (you already know it's going to be good), a kind of Balance And Composure influenced sound. If in 2014 they play more shows, tour, get their record and name about – I honestly believe they could be one of the biggest bands to come out of this year. (RK)
Facebook|Website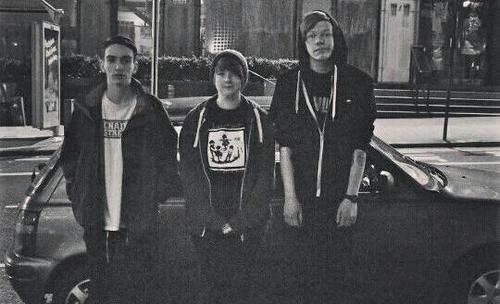 The Sinking Feeling
I feel a genuine attachment to The Sinking Feeing's music and this doesn't happen all too often. With that being said, their release from last year, 'Old Friends', received nothing but praise, and rightly so. Akin to Tigers Jaw and The Promise Ring, The Sinking Feeling can only get better and grow even more in 2014. All I want is a full length this year, which I have no doubts will propel them to the hights that they deserve to be at. (RK)
Facebook|Twitter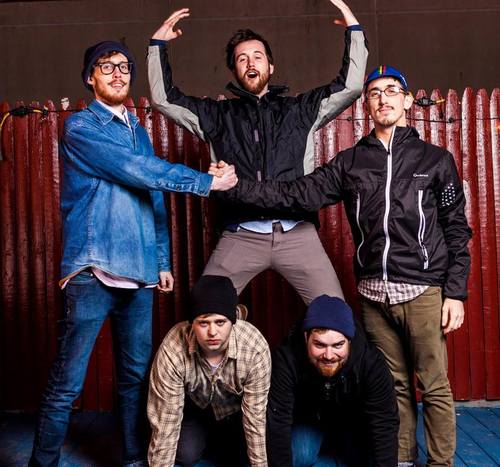 The Hundred Acre Woods
THAW are the only American band on my picks this year, and they absolutely deserve this spot. With splits with Modern Baseball and a tour with them currently happening, this Philadelphia band are folk/punk at it's best. With their new record, an EP entitled, 'Cold In The Morning', being released through one of my personal favourite labels, Lame-O Records on January 14th – I think THAW are one release away from breaking into a world where they can play music full time. (RK)
Facebook
What are your picks for 2014? Let us know in the comments below or on our Facebook page.
Words by Sean Reid (SR), James Berlcaz-Lewis (JBL), Jay Sullivan (JS), Aaron Lohan (AL), Grant Fullick (GF), Tom Knott (TK), Joe Hart (JH) and Rosie Kerr (RK).