Well, what a year it has been in the world of music in 2014 so far! Having reached over the half way mark, July is a good time to reflect upon the smorgasbord of great albums that have come out so far this year.
Here at Already Heard, some of our writers go over the spoils by telling us what their favourite albums are thus far in this magical year of music.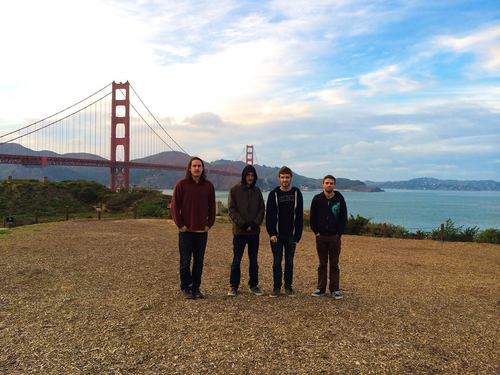 The Hotelier – Home, Like Noplace Is There (Sean Reid – Editor)
If you were to ask me how the musical landscape of 2014 was shaping up to be, I would answer with "so far, so good." I would probably go a step further by saying that picking out a favourite album of the year so far has been tough.
On both sides of the Atlantic, there has been several releases that have dominated my earbuds over the past 6 months. From the UK we've had releases from Architects, Bury Tomorrow and Decade making an impression. Whilst the States has provided us with stellar releases from The Menzingers, Seahaven, and Somos.
Nevertheless it's The Hotelier's sophomore effort, 'Home, Like Noplace Is There' that has received repeated airplays since it's release earlier in the year.
It's 9 songs of emo/punk rock that wears it's heart on its sleeve. It contains a certain energy and urgency that makes it such an instantly favourable record. I'm sure some of the other writers have picked out this record as well, and they'll be able to put it into better words. In the meantime go and seek out this record, because you're missing out.
2. Bury Tomorrow – Runes
3. The Menzingers – Rented World
4. Somos – Temple of Plenty
5. Seahaven – Reverie Lagoon: Music for Escapism Only
The Hotelier – Home, Like Noplace Is There (Ollie Connors – Contributing Writer)
Everyone loves the Hotelier record, right? If not, why not? Streets ahead of anything else that's been released this year, this might just be the record that sees the emo "revival" turn from a gimmick into the shape of things to come. Expansive, cathartic and beautiful, this record will break your heart and mend it again.
2. Goodtime Boys – Rain
3. PUP – PUP
4. Vales – Wilt & Rise
5. La Dispute – Rooms of the House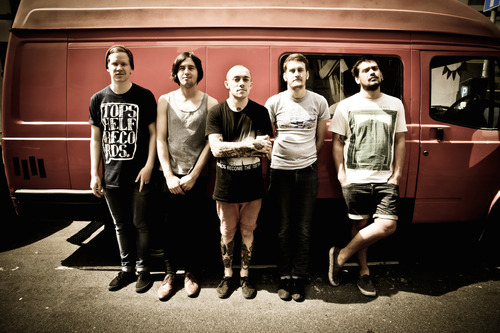 Goodtime Boys – Rain (Aaron Lohan – Assistant Editor)
After building so much potential through fantastic live shows and several solid EPs, post hardcore maestros Goodtime Boys finally released a debut full length befitting to their legacy. 'Rain' combines sublime contemporary hardcore structure with grit, heart and determination. The material excels at capturing the majestic spectacle of their live shows in the best way possible. It truly is an incredible jaw-dropping record, and one of, if not the best release of 2014 so far.
2. Brontide – Artery
3. The Hotelier – Home, Like Noplace Is There
4. Trap Them – Blissfucker
5. La Dispute – Rooms of the House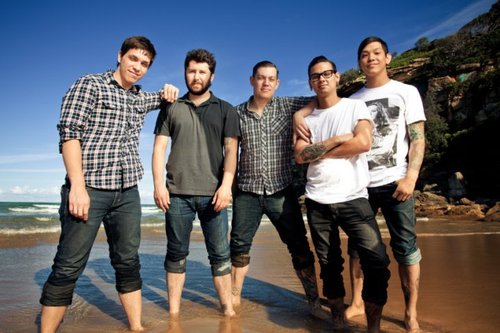 Fireworks – Oh, Common Life (Mikey Brown – Media Editor)
It's halfway through the year and I'm already struggling to arrange my top 5 from just 6 months of possibly some of the most consistently good releases of recent years. However, my final decision rests on 'Oh, Common Life', the third album from Michigan's Fireworks. Edging towards the more pop side of pop punk was not going to be to everyone's tastes, but done so in such an incredibly mature manner really does set it apart from the rest ever so slightly. But when you take another listen and realise the lyrical content discusses the death of David Mackinder's father it really hits you. And that's what's placed it as the top of my list. From not being completely understood on my first listen to now making me stop and appreciate life and every little aspect on each listen is something incredibly personal, and it's that sort of relationship with a record that nobody can ever take away from you.
2. Mastodon – Once More 'Round the Sun
3. Seahaven – Reverie Lagoon: Music for Escapism Only
4. Every Time I Die – From Parts Unknown
5. La Dispute – Rooms of the House
Alpha Male Tea Party – Droids (James Berclaz-Lewis – Contributing Writer)
Alpha Male Tea Party's previously grumbling volcano of red-hot talent finally erupted in a glorious spectacle of instrumental bravado. Playing like a mouth-watering Smörgåsbord of sexy licks, unusual—though not alienatingly so— time signatures, and atmospherics. 'Droids' functions as a sort of safari trip through post-rock history. AMTP serve as our vehicle as we we pass contemplative ambiences, frenetic math rock-inflected passages and sickening grooves, consistently managing never to outstay its welcome. Heavy, beautiful, technical, incredibly fun, 'Droids' is perhaps UK's greatest gift to post-rock since Maybeshewill.
Droids by Alpha Male Tea Party
2. The Hotelier – Home, Like Noplace Is There
3. Cleft – BOSH!
4. Brontide – Artery
5. La Dispute – Rooms of the House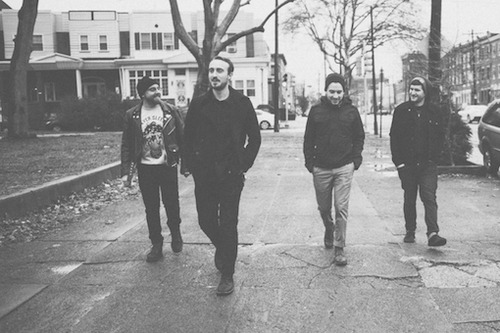 The Menzingers – Rented World (Jay Sullivan – Contributing Writer)
The Menzingers reinvented the wheel with 2012's 'On The Impossible Past' and follow up 'Rented World' has further established the band's reputation as one of the most consistently impressive acts on the punk scene. 'Rented World' is the perfect mix of sing-along songs such as the stellar 'I Don't Wanna Be An Asshole Anymore' and 'In Remission', and maturer, more introspective tracks like 'Rodent' and 'When You Died'. Containing some of the catchiest riffs and memorable hooks you'll hear this year, The Menzingers have already marked themselves out as clear winners for the best album of 2014.
2. PUP – PUP
3. The Lawrence Arms – Metropole
4. Banner Pilot – Souvenir
5. Against Me! – Transgender Dysphoria Blues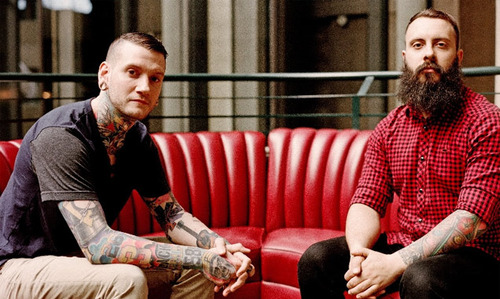 This Wild Life – Clouded (Dane Wright – Contributing Writer)
It's a sure sign of just how spoilt we've been with fantastic new albums this year when simply picking five of the best was a tricky, thought provoking and time consuming task, highlighting one almost impossible. And its only June! If I'm honest there isn't a huge amount separating my top three and I could rate them in a different order every other day. Fatherson's 'I Am An Island' was a stark and haunting debut and one of the few British releases this year that I have really loved. Twin Forks' self-titled release saw Chris Carrabba reinvent himself as a folk frontman while losing none of his lyrical potency and packing some seriously great bluegrass inspired melodies. In the end I went for the one record that has barely left my mp3 player since I first heard it, the staggeringly beautiful and melodically flawless 'Clouded' by This Wild Life. Comprising of Anthony Del Grosso and Kevin Jordan, two former punks gone acoustic, This Wild Life created an emotionally fulfilling and effortlessly effecting debut that lives in the listener's consciousness for days at a time. I'll probably still be raving about it to anyone that will listen when all too soon it'll be time to do the end of year lists.
2. Twin Forks – Twin Forks
3. Fatherson – I Am an Island
4. Against Me! – Transgender Dysphoria Blues
5. Candy Hearts – All the Ways You Let Me Down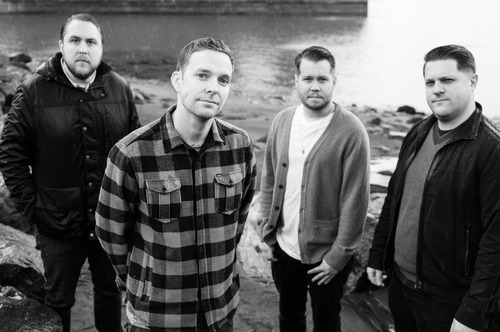 I Am the Avalanche – Wolverines (Heather Robertson – Contributing Writer)
I was undecided about whether to go with La Dispute or IATA for the better part of a week, but given this is mid year, I'm allowed to say that this is the sound that summer needs and that's why I picked it as my favourite album of the year so far. It's all about the big choruses, with a driving sense of belief that everything will be ok if you and your best mates can get together over a couple of beers and sort everything out.
There's the fist pumping '177', where we're all going to hell, and no one wants to leave the raucous party where everyone seems to be having the time of their life, even if it will end in tears. It barrels along like a juggernaut and is basically made to be blasted out by big speakers. There's also frustrated tracks about friends that have fallen to the wayside, and regrets that you can empathise with when you've been too distracted to see problems right in front if you. Even the songs about lost cause loves like 'One Last Time' seem to have a at least an edge of positivity in their sadness though. Even if there's bad times, you feel can weather the storm they seem to say.
It's the single 'The Shape I'm In' that really hammers the point home, that without the friends and support you get from those that love you the most, you're lost. It took a few listens to get into my favourites but now it's a constant earworm. It's a powerhouse live too, and you can see that every kid that comes into contact with them feels similarly. For a super positive album, and to keep me going on through tough times, this is the one for me.
2. La Dispute – Rooms of the House
3. Vales – Wilt & Rise
4. PUP – PUP
5. ††† (Crosses) – †††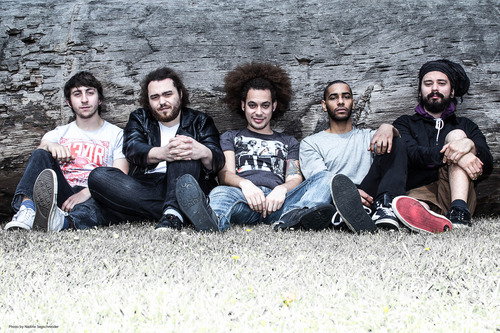 Monuments – The Amanuensis (Nick Povey – Contributing Writer)
'The Amanuensis' represents the most decisive step forward <strong>Monuments</strong> have taken so far as a band. Chris Barretto definitively proves he is the best vocalist they've had so far, his presence allowing and driving for the most refined, emotive and heaviest material yet. He also gets the band to go into unchartered territory with new influences coming into the fold. The addition of real drum performances by Mike Malyan bolsters the rhythm section like never before, which strengthens the record even further. As a whole however, it manages to strike the perfect balance between having memorable moments and being consistent. This album is quite simply approaching perfection and is without a doubt the best Monuments have ever sounded.
2. Employed to Serve – Change Nothing Regret Everything
3. Vales – Wilt & Rise
4. We Came Out Like Tigers – Ever-Crushed at Pecket's Well
5. Irk – Bread and Honey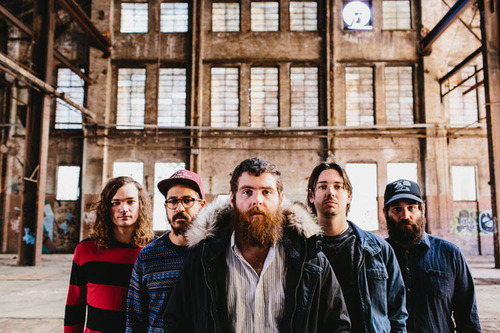 Manchester Orchestra – Cope (Joe Danher – Contributing Writer)
With 'Cope', Manchester Orchestra ably recaptured some of the raw charm that we haven't seen since 'Mean Everything To Nothing', and perhaps in its absence left hardened fans yearning for a little more than 2011's 'Simple Math' could offer. Tracks like 'Top Notch', 'Trees' and the poignant 'Every Stone' rank as some of the band's best songwriting to date, whilst the layers and layers of guitars give the album a really unique character compared to its contemporaries. Its just an astonishingly great record through and through.
2. Helms Alee – Sleepwalking Sailors
3. Mogwai – Rave Tapes
4. Antemasque – Antemasque
5. Flood of Red – Throw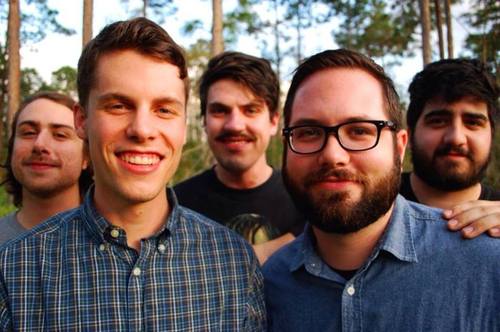 You Blew It! – Keep Doing What You're Doing (George Isaacs – Contributing Writer)
My collection for 2014 heavily features EP's so this was a greater challenge for me. My favourite has to be You Blew It! with 'Keep Doing What You're Doing'. The opening of 'Match and Tinder' has such a big and catchy riff, it draws you right into the album with its angst ridden lyrics. The production is so consistent with multiple instruments picked out in every song. It's such a great follow up to 'Grow up, Dude' with its cleaner production and refined sound. I have repeated it many a time especially of an evening or a long day after working. 'Keep Doing What You're Doing' is a very powerful record and my album of the year so far.
2. The Hotelier – Home, Like Noplace Is There
3. Tigers Jaw – Charmer
4. AK/DK – Synths+Drums+Noise+Space
5. Goodtime Boys – Rain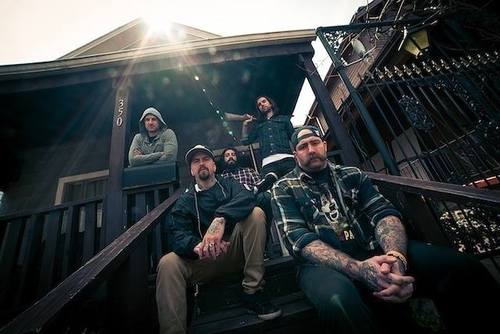 Every Time I Die – From Parts Unknown (Harry Miller – Contributing Writer)
Forged in the fires of Godcity studios, Every Time I Die's seventh album has exploded onto the scene with a bang. Still dripping with volcanic residue, 'From Parts Unknown' has made a fiery staple onto the band's career, kicking and screaming with a ferocity that rivals the band's earlier releases (think 'Last Night In Town'/'Hot Damn' era), while still carving a destructive, yet promising path into the future.
Ranging from short, thrashy numbers like 'Thirst', to thick, abrasive tracks like 'Idiot', whilst still retaining that classic 'Rock n Roll' ETID sound on tracks like 'Decayin' With The Boys', 'From Parts Unknown' is an album that rarely lets up; demolishing anything that gets in its way and reducing unwary listeners to rubble.
Particular highlights are songs like 'Moor', with Keith's voice bursting with new-found versatility, ranging from sinister croons to gut-wrenching screams. As well as guest appearances from the likes of Sean Ingram of Coalesce ('Pelican of The Desert') to even Brian Fallon of The Gaslight Anthem ('Old Light').
Ultimately, 'From Parts Unknown' shows a band that's still on top of their game, possessing the heaviness and appeal they always had, without having to sacrifice their credibility by using cheap gimmicks (*cough* electronics *cough*) to bring in younger fans. If you're a fan of Every Time I Die, hell, if you're a fan of heavy music in general, you need to get this album.
2. Fireworks – Oh, Common Life
3. Say Anything – Hebrews
4. Self Defense Family – Try Me
5. I Am the Avalanche – Wolverines